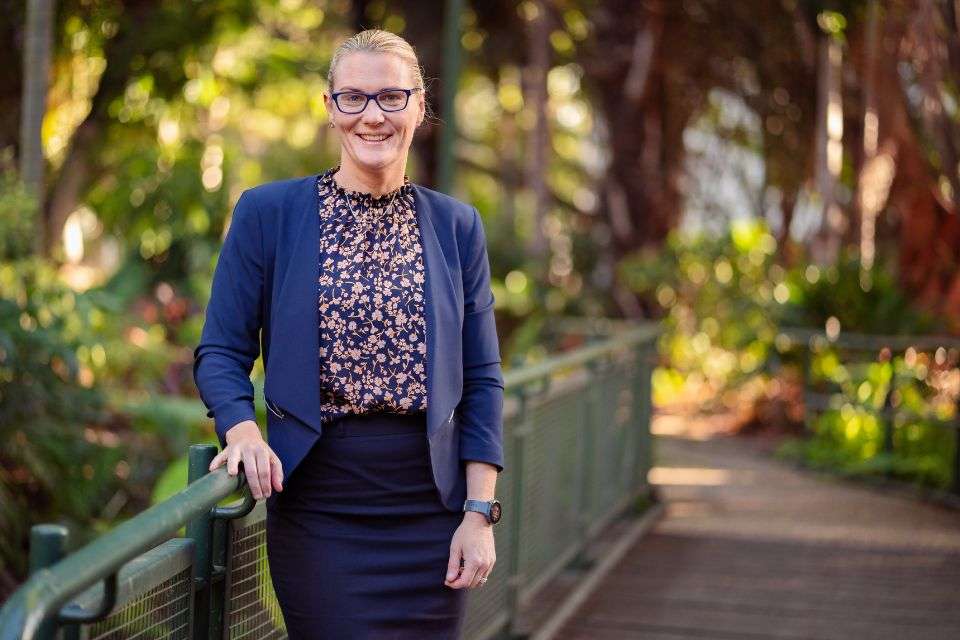 CQUniversity exercise science researcher Dr Melanie Hayman has joined a new Women's Tennis Association (WTA) taskforce for championing women's health, alongside former World Number 1 star Kim Clijsters and Australian champion Rennae Stubbs.
Dr Hayman, who has spent more than a decade driving research into women's exercise during pregnancy and postpartum, is one of only four Australian researchers invited to join the international panel of medical and sports science experts on the taskforce.
Dr Hayman said the WTA's Health Taskforce came at a pivotal time for improving understanding, education and aspirations around competitive sport and motherhood.
"In recent years, we have witnessed significant growth in participation and professionalisation of women's sport," she explained.
"More women are now competing in high-performance sport and for longer which, in turn, had led to women no longer delaying motherhood until the end of their sporting careers.
"But now, an increasing number of athletes are becoming pregnant, and continuing to train and/or compete during pregnancy, and into motherhood."
The Rockhampton-based researcher adds: "Current physical activity guidelines are primarily written to service the general obstetric population, and therefore offer limited guidance for elite athletes who routinely exceed current guideline recommendations.
"And most of the data that drives how our elite female athletes train and perform, it's actually drawn from male studies – and that is really unfortunate, because we know that women are physiologically different," Dr Hayman explained.
In 2022 Dr Hayman led the development of the first Australian Screening Tool for exercise during pregnancy, and in 2021 she co-authored the Australian guidelines for physical activity during pregnancy and in the postpartum period.
She is also working with the Queensland Academy of Sport and the Australian Institute of Sport to develop evidence-based, best-practice guidelines for elite athletes during preconception, pregnancy and in their return to sport postpartum.
"It really is about doing all we can to ensure these athletes are supported if they wish to start a family during their sporting career, so they no longer have to choose between being an athlete and being a mother," she said.
"This support ranges from education and access to expert health professionals, to organisations introducing provisions such as maternity leave, childcare, travel support and flexible training arrangements.
"If we can get this right, it means that our generations to come will have both male and female role models to look up to and be inspired by, and we will be a healthier nation for it."
The Health Taskforce launch comes as the WTA celebrates its 50th anniversary, and aims to leverage five decades of data and experience about professional athletes to create the highest standards of knowledge and resources for women's health globally.
Belgian star Kim Clijsters, who became a mother in 2008 and then won the US Open in 2009 and 2010, said the taskforce would create new opportunities for future sportswomen, and women's health generally.
"By engaging in this initiative, we have a unique opportunity to influence the next generation of not only athlete care, but also how women worldwide approach their health and wellbeing at every stage of life," she said.
The taskforce will address sexual and reproductive health, physical and physiological health, injury and illness prevention, the female life span, and technology and equipment.
For each of these topics, the taskforce will strive to improve education, resources, governance standards and protocols, preventive care and establish a research agenda that can continue to drive the science, knowledge and understanding forward.