CQU's leadership training gives Jason a fresh outlook on his role at Gladstone Ports Corporation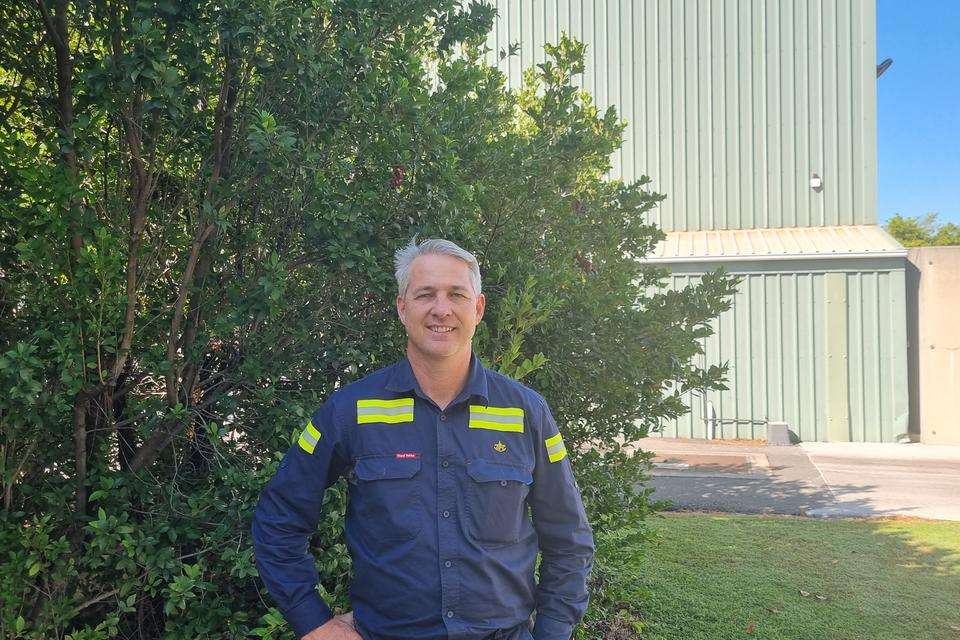 Gladstone Ports Corporation Maintenance Planning Officer Jason Rice is proud to say that his qualities as a leader have been enhanced by CQUniversity's training.
After working with GPC for 18 years, having started as an electrical fitter mechanic and instrument fitter, Jason has excelled in a maintenance planning role overseeing a small maintenance team, but he wanted to improve his capabilities further.
"Leadership is part of my role, long-term planning and integrating into day-to-day activities is my core work," he said.
"After having already completed a postgraduate Certificate in Asset and Maintenance Management at CQU, I thought to myself what can I learn from Certificate IV in Leadership and Management and how can I apply it to my job?
"I approached the course with an open mind and was pleasantly surprised to learn much more about myself than I thought I would."
Jason said the Certificate IV training helped him "fine-tune" his interactions at work.
"This has resulted in a more balanced and helpful outlook during my day-to-day activities," he said.
"Especially in the leadership space, I have taken away some tools to assist me with those challenging conversations. It's helped me understand my reactions and challenged me to explore what I truly have to offer my workplace and work environment. There was far more to it than I thought."
He said the level of course content and the knowledge of the teachers has been very beneficial.
"The contents foster an understanding of the different approaches to each situation and make you view yourself from multiple angles," he said.
"This has been as close to a real-life situation as possible for the best outcome from a learning perspective.
"The course facilitators have been super helpful and very approachable. If you are thinking of enrolling in a course like this, I would highly recommend using CQU as my learning experience has been excellent."