Research career opening doors for First Nations students began with first Indigenous PhD at CQU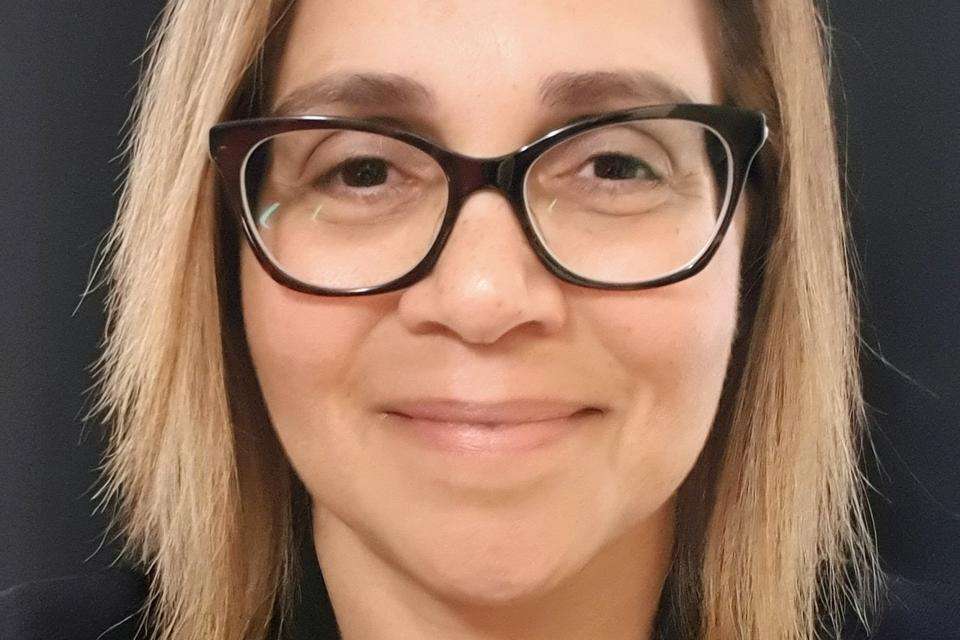 She's transformed opportunities for countless First Nations students' and trailblazing Queensland researcher Professor Maria Raciti says her own success started with "giving it a crack".
Proudly CQUniversity's first Indigenous student to graduate with a PhD back in 2004' the Mackay-born academic is now Professor of Marketing in the School of Business at University of the Sunshine Coast (USC)' a Director of its Indigenous and Transcultural Research Centre' and a Principal Fellow of the Academy of Higher Education in the UK.
But Professor Raciti has told CQUniversity's research podcast IMPACT that her study journey didn't follow a traditional path.
Graduating with her Bachelor of Business (Marketing) in 1993' and working in CQUniversity's Indigenous Learning' Spirituality and Research Centre (then known as Nulloo Yumbah)' located next door to the School of Business' the young graduate said she began "dreaming".
"I was looking out the window at those academics' and they seemed to have really fulfilling roles… and I'd always been a bit of a risk-taker' so I got some advice on honours' and then just gave it a crack basically!" she laughed.
"I look back now and I can't believe how bold I was' and in many ways it was just the way the river took me."
But "the river" had big things ahead for Professor Raciti.
With first-hand experience of how universities were failing to engage and support Indigenous people' she gained a scholarship to focus on social marketing in higher education for her PhD' and in subsequent research.
In 2019' Professor Raciti's role as a research fellow with the National Centre for Student Equity in Higher Education saw her invited to be part of the Napthine Review' to develop the National Regional' Rural and Remote Tertiary Education Strategy.
"It was amazing to be in that room' and part of those taskforce teams – and basically' having a bit of influence over the policy that came out of it'" she said.
"One of the areas I was really proud of' being able to shepherd through policy changes that saw all regional Indigenous students in the country sit above the cap that universities have.
"Trust me I sleep well at night' knowing that! And I still remember just having that moment' as the minister at the time announced it' realising that legacy for hundreds or even thousands of Indigenous students' since 2020 and going forward.
"If they're willing and able to go to university' those students are now guaranteed that opportunity because they sit above university student number caps."
Professor Raciti said she has seen attitudes shift to First Nations people since her time studying' and she's passionate about continuing to improve experiences.
"Being Indigenous at that time in Central Queensland wasn't easy' it was nothing like it is now'" she explained.
"People would outright say things to your face' and hurt your feelings and not care! So you sort of had to have this bit of armory around you.
"And that resilience was what helped with the PhD.
"Also' I had was utterly fascinated with my topic' and its potential – what attracted me to social marketing was very much how people interact to make the world a better place.
"It was about people getting along with other people' and being an inspiration for other people."
In November' CQUniversity is celebrating Beyond 1000' a series of events to mark more than a thousand research higher degree students graduating from the regional university.
You can listen to the full interview with Prof Raciti on CQUniversity's IMPACT research podcast' follow CQUniversity Podcasts here.
The series highlights the impact and experience of research higher degree alumni' and marks CQUniversity's recent milestone of 1000 RHD graduates.
To explore research degrees with CQUniversity' visit cqu.edu.au/RHD and find scholarship opportunities' current projects' or register for an information webinar.