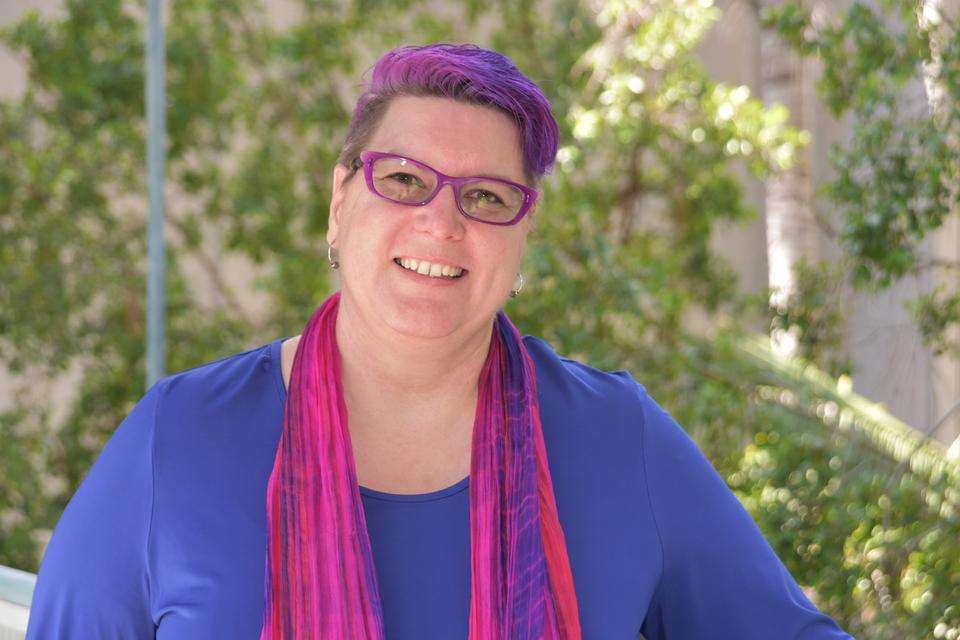 CQUniversity's Head of Course for Professional Communication, Chair of Academic Board and a member of University Council has been remembered in a moving ceremony held in Rockhampton.
Associate Professor Lawson tragically passed away on 2 September, 2023 - her life and contributions to the University celebrated by many members of the CQU community on Wednesday, 20 September. 
Assoc. Prof Lawson was a bright light within the University. She was hard to miss with her penchant for colours, but what truly shone about Assoc. Prof Lawson was her passion for CQUniversity's students, their success and their achievements. 
"Celeste was a regular feature in the official party at our CQUniversity graduation ceremonies, where she could often be seen happily celebrating the completion of her beloved Professional Communication students as they crossed the stage," Vice-Chancellor and President Professor Nick Klomp said. 
"Quite fittingly, Celeste's path to academia was non-traditional. After graduating from the University of Southern Queensland in Toowoomba, Celeste worked as a journalist, served 14 years as an Officer in the Queensland Police Service, and worked within the Corruption and Crime Commission in Perth. Celeste then pivoted to a career in teaching and tertiary education leadership." 
Assoc. Prof Lawson was also a proud alumnus of CQUniversity, having completed a PhD, a Master of Letters, and a Graduate Certificate in Tertiary Education during her CQU career. 
"She was about as 'CQU' as they come; she believed in the mission, and she played an active part in enacting it."
Across almost two decades of service to CQUniversity – starting as a part-time tutor in 2005 and reaching Associate Professor status in 2018 – Assoc. Prof Lawson touched the lives of so many people in the community.