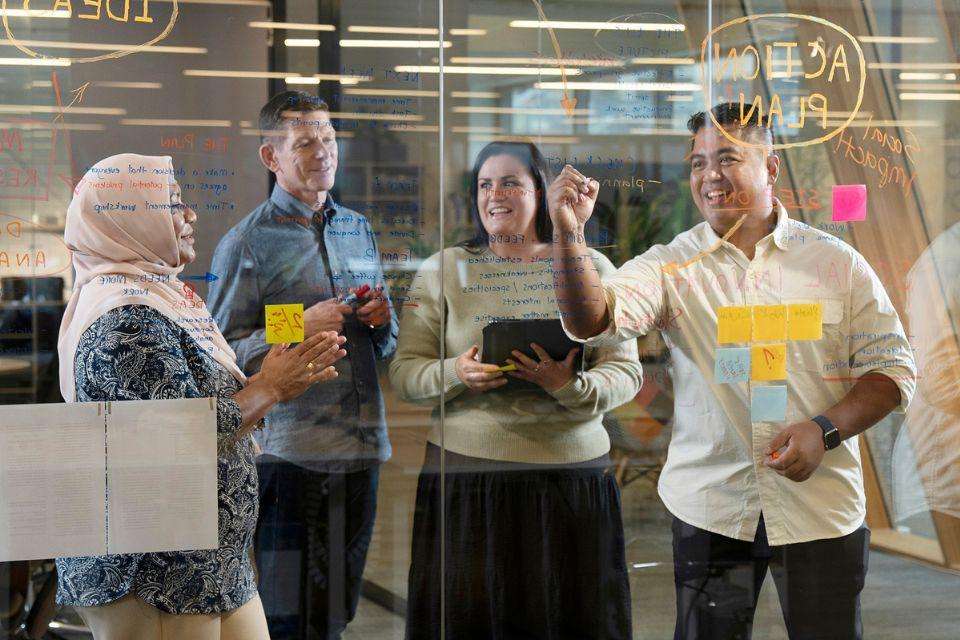 CQUniversity social impact experts are working with a new Hinkler community initiative to meet social needs and aspirations across the region. 
The Social Shift, funded by the Department of Social Services Local Services Plans - Community-Led Support Fund - is a place-based community development opportunity led by the Hervey Bay Neighbourhood Centre (HBNC).
The initiative is seeking partnerships to help provide immediate support for the social needs and aspirations of Hinkler communities across Hervey Bay, Bundaberg and surrounds. 
Social Innovation Manager Steve Williams and Associate Professor Sustainable Innovation Olav Muurlink will lead workshops in Bundaberg and Hervey Bay for grant recipients and people and organisations interested in partnering with the project. 
Held at CQUniversity Bundaberg on Thursday 21 September from 10am-1pm and Hervey Bay Community Centre in Pilaba on Friday 22 September from 10am-1pm, the free sessions will help participants: 
Understand their impact potential,
Learn why measuring impact matters,
Outline steps to basic impact analysis,
Discover ways to increase impact and create sustainable impact.
CEO of HBNC Tanya Stevenson said she hoped the workshops would attract new and passionate partners for The Social Shift. 
"If you have an idea or social innovation that could make deep, lasting change in your community, we want to hear from you," she said.
"Emerging evidence and research shows us that complex social issues can only be tackled successfully at a local level, with whole-of community involvement, prevention and early intervention the key success factors."
Mr Williams said CQUniversity's Office of Social Innovation was developing social impact measurement frameworks for The Social Shift projects and invited all aspiring changemakers to the workshops. 
"If you've got a project idea you think could benefit from The Social Shift grant funds, the workshops can help you understand the importance of measuring impact and how to go about it," he said. 
The in-person workshops will be followed up with a micro course delivered via short videos and a guidebook. 
HBNC has a long history of driving social innovation for the region, and will support the community to co-design new initiatives to address the priorities in the Local Services Plan, with input from local partners including CQUniversity.
The funding will create new platform for individuals, organisations and government agencies to work together in addressing our social challenges while also building resilient and vibrant communities.
Learn more at socialshift.com.au.