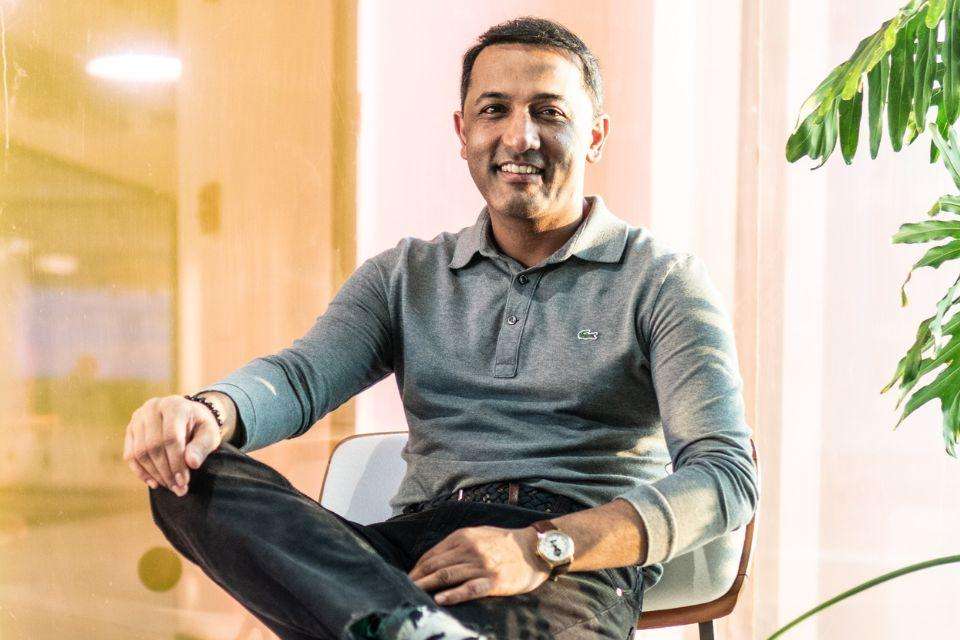 Award-winning entrepreneur Param Singh's life began in a tiny farming town in India – but he had to move across the globe to realise his potential to change lives for millions of families like his. 
The founder and CEO of agri-tech platform MoooFarm, Mr Singh has been named CQUniversity Australia's 2023 Alumnus of the Year for Social Impact, for his work across social enterprise and social impact, innovation, and education.  
He's told CQUniversity's How to Change a Life podcast that his first taste of leadership came as an international student, moving to Melbourne to study his Master of Information Systems.   
"You interact with so many different cultures, you are understanding, you empathise, you are working together to solve a problem, and you become more compassionate," he explained.
"One thing I really love about Australian education is it challenges you to go away and solve a problem… and that experience helped me see that I can support a team through that process, and I can scale that up."
Graduating in 2005 to pursue an academic career, Mr Singh's plans were upended by a friend, who challenged him to start a business. 
Moving to Perth to establish tech-savvy education provider The Cantillon Institute in 2007, the booming RTO earned Mr Singh the Australia-India Young Entrepreneur of the Year award in 2013, and in 2014 he sold to ASX-listed Ashley Services Group.
"When I started my education business, then the money started to follow – and you start to see your heart's response, and wonder is this what you want in life, or do you want something more?" he said.
"I decided I should put my skills and experience to something where I can help." 
In fact, Mr Singh set a goal to return to India and improve lives for 100 million people. 
In 2019, he realised that was possible, through the country's 300 million head of cattle, the biggest cow population in the world. 
Seeing that most dairy farmers were small-scale operators, and that women did 80 to 90 per cent of the work managing livestock in India, he founded MoooFarm to help farmers improve dairy efficiencies and milk quantity and quality, and grow livelihoods. 
The social enterprise start-up has raised more than $US15 million in investment since 2019, and last year won the Dairy Innovation Award at the World Dairy Summit. 
In 2020, Mr Singh partnered with Australian tech giant Canva to deliver Tech for Good, a training initiative that remotely delivered digital skills training to more than 10,000 young people across India. 
Listen to Param Singh on How to Change a Life here.