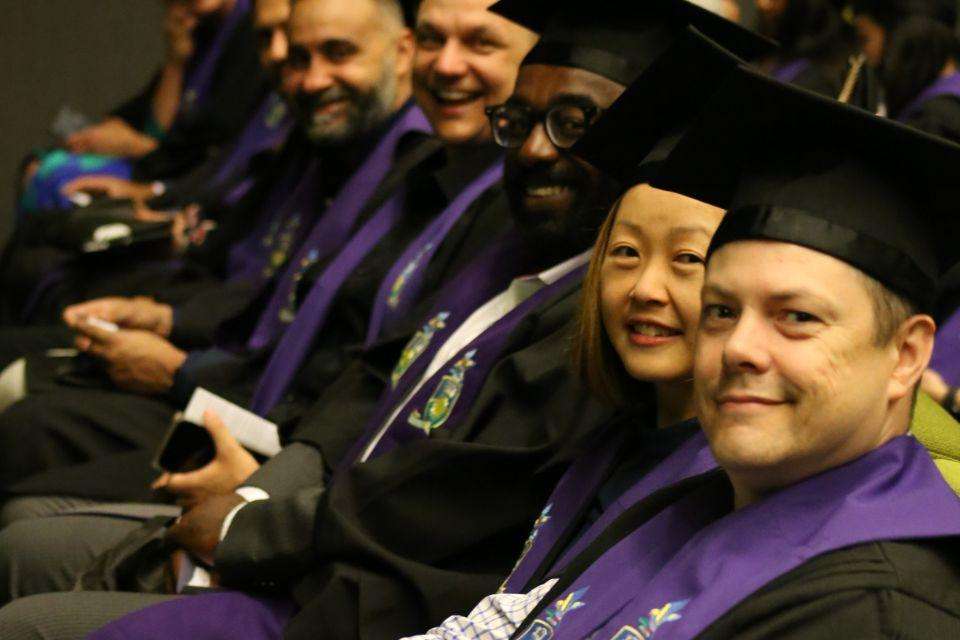 CQUniversity's Master of Business Administration (Leadership) has been named a finalist in the Australian Financial Review Higher Education Awards, the latest national recognition for the innovative course. 
Named a finalist in the hotly-contested Teaching and Learning Excellence category, the MBAL is Australia's only hyperflexible MBA, to ensure busy and often first-in-family, low socio-economic background and Indigenous students have the opportunity to pursue postgraduate aspirations. 
Since launching in 2019, the purely online course has attracted more than 1100 students, and earned a string of teaching and student awards.
CQU Academic Lead - Leadership and Innovation Courses Dr Anja Pabel said it was exciting to see growing recognition from the sector, and especially in student demand. 
"The MBAL meets the growing demand for flexibility from mature-aged students – and we know students aged 24 plus, part-time students and parents/carers are nearly three times more likely to value flexible, off-campus study than other groups, and regional students seek flexibility twice as much as metro-based students," she explained.
"The MBAL is now one of Australia's largest MBA cohorts, which really highlights the impact this course achieves in meeting those priorities." 
The Cairns-based academic said student feedback across the MBAL cohort includes an overall satisfaction rating of 92 per cent, including for course relevance (93 per cent), skills development (91 per cent) and assessments tasks (91 per cent). 
Students and graduates from across Australia and internationally have shared how the accessible and meaningful curriculum and support have increased their confidence, knowledge, networks, abilities and aspirations. 
The 2023 Australian Financial Review Higher Education Awards night is in Melbourne on Tuesday, 22 August, 2023, and will reveal winners across eight award categories. 
Held since 2015 and presented by UniSuper, the awards highlight the tremendous contribution the higher education sector makes to Australian prosperity and quality of life. 
The MBAL is listed at number 29 in CEO Magazine's current Global MBA Rankings, equal with CQU's traditional MBA, and the number eight MBA in Australia. 
CQUniversity Vice-President (Academic) Professor Michelle Belligen said the MBAL's focus on accessibility, innovation, inclusion, and sustainability set the standard for modern students.
"CQUniversity is proud of this hyperflexible degree, and how it equips a new generation of MBA graduates to take those vital values into leadership roles across Australia, and the world," she said. 
In 2022, MBAL Course Manager Noal Atkinson was named Most Inspirational MBA Lecturer at the MBA Australasia's Graduate Management Awards, and in 2021 course founder Professor Kate Ames received the Award for Excellence in Leadership at the Association for Tertiary Education Management's Best Practice Awards. 
Priced at $19,134 with pay-as-you-go and FEE-Help options, CQUniversity is proud that the quality MBA is nothing like traditional MBAs.
Visit cqu.edu.au/mbaleadership for more information and to enrol and get started now.