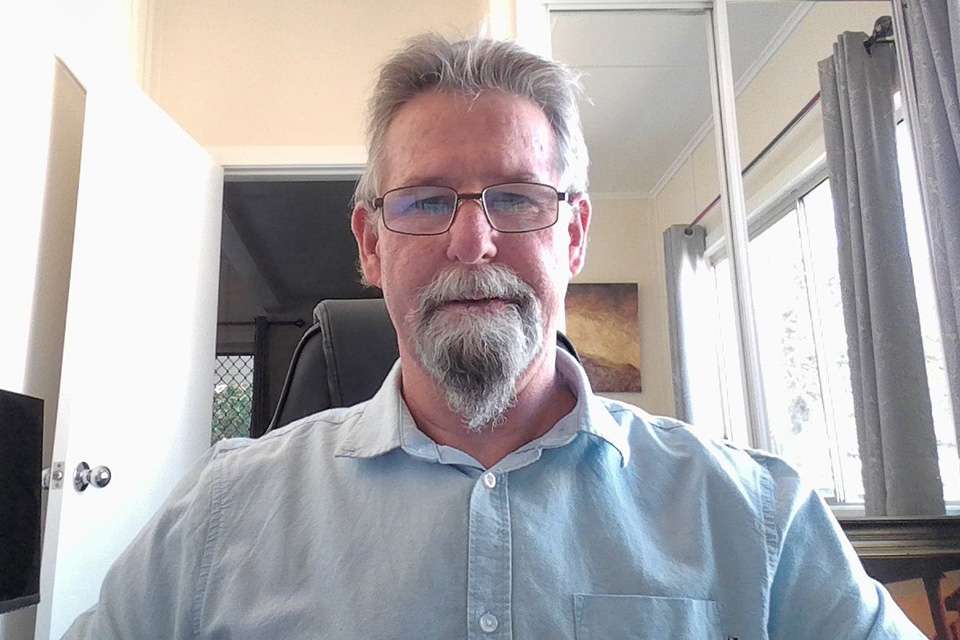 For Dean Richardson being a teacher is about facilitating positive change in the lives of others, which is one of the reasons why he's returned to CQUniversity to reignite his passion for learning.
Dean, who belongs to the Gunggarri people, will soon return to teaching Project Management at CQU - a profession he's always enjoyed - after a several years working in industry.
"I have been a vocational educational teacher since 1999," Dean said.
"I have taught hospitality, business (leadership, management, project management, workplace health and safety, small business), process plant operations and training, and assessment.
"I like to work, so I apply myself to an industry and/or occupation, gain the relevant qualifications in developing my knowledge and skill while applying it in the workplace, and developing my experience. Then I like to pass that information on to others. I like to think of myself as a contributor."
Dean originally taught Project Management at CQU from 2015-2020 and is looking forward to being back teaching it once more.
"CQU's integration of VET and Higher Education was always attractive to me as a teacher," he said.
"I like contributing to the development of others and facilitating and promoting a quality educational framework that supports pathways for continual personal and professional development through the various stages of life."
Dean said his impact as a teacher over the past 24 years had been memorable.
"A couple that come to mind include receiving the TAFE Queensland Award for Innovation and Ideas at the beginning of blended delivery back in 2004 and 2005," he said.
"Implementing training packages, developing training material, and teaching VET to Educational Quality and Assessment staff for Pacific communities' organisation in Fiji are also very memorable. 
"One memory in particular, was being served by a past business student, who remembered me as their teacher and commented on how much it changed their life."   
As a First Nations man, Dean said there was a need for more Aboriginal and Torres Strait Islander teachers, project managers and industry leaders and he encouraged Indigenous peoples to take the step and make the change.
"My family tree includes aristocrats, convicts, squatters and First Nations people. For me, I was born in-country, and feel part of country," he said.
"My grandfather said to me once, during a difficult time of life, 'you can accept your situation and the decisions you have made, or you can put yourself in a position to change your situation and how you make decisions in the future'. I started learning."