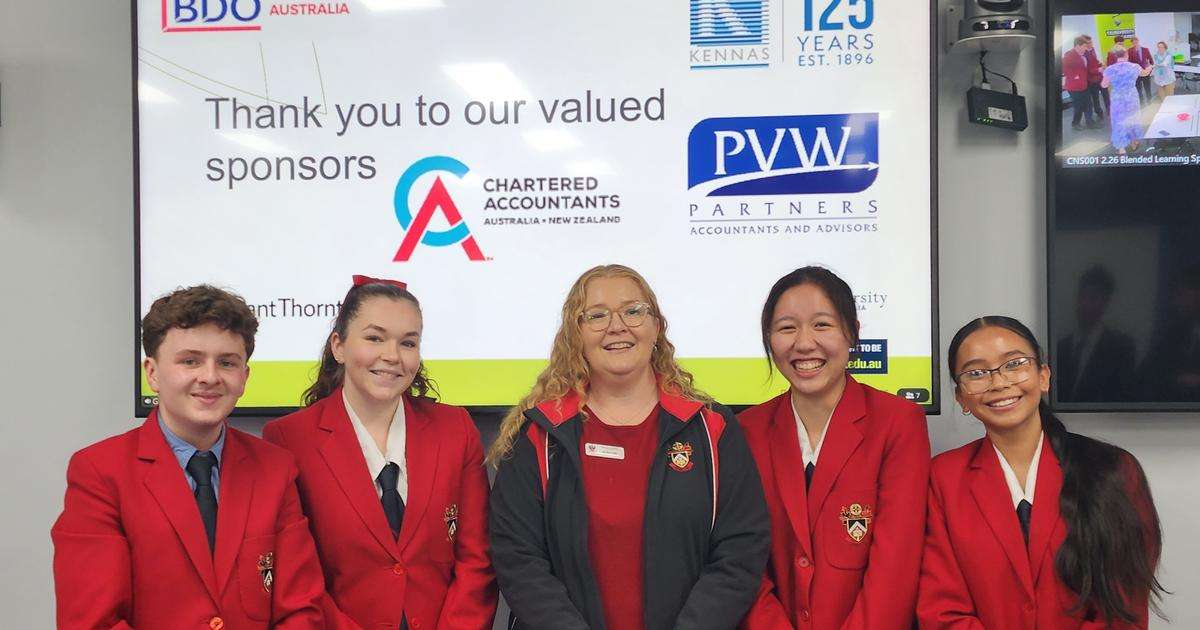 The battle of the business brains played out last week as CQUniversity hosted the final of the 2023 Schools Business Challenge.
Eight Queensland schools vied for the title of champion, after winning their regional heats, with Bundaberg's Shalom College taking out the win and Emmaus College from Rockhampton securing runner-up.
Four rounds of questions from the categories of accounting, business, legal studies and general knowledge were tackled with the winners receiving a perfect score in one of the rounds. 
In addition to bragging rights, Shalom College gets their school's name on the challenge shield and each participant is offered a scholarship to attend CQUniversity.
Quiz Master Dr Gerard Ilott said the competition was a fantastic experience for high school students who compete against colleagues in real-time across the state. 
"It is really good for the students as it gets them thinking about what goes on in the world of business and a whole range of different areas," explained Dr Ilott.
"It's competitive but I think it's pretty friendly...it hasn't come to blows yet," he joked.
As the author of much of the competition's questions, Dr Ilott said the final round had been 'dialled up a bit' from the previous round, to make it more challenging for the students. 
"Previously, we've had some fun with the general knowledge category with one of the answers being 'Larry the Cat', the cat from number 10 Downing Street, the most famous cat in the world, but he didn't feature in the final."
Transcript
Oh that would be so great come back to school falling in the round yeah having a shield again like yeah yeah I would be very proud to be holding in school me too yup.
My team yes me not so much I'm sort of a liability here but um it'll be swell eat one or two I can answer [Music] so it's an event we run every year we have two rounds and first round we had schools from Cairns Townsville Mackay Rockhampton some from Gladstone Bundaberg over 30 schools all up and winners and runners-up and each of those areas are coming together tonight to decide the final winner for the shield it's really good for the kids because it gets them thinking about what goes on in the world of business in a whole range of different areas and it will talk about accounting and business legal studies and even some general knowledge that they might find interesting um has gone to blows yet uh but I think that I I think the kids like it because they can really see how they fit into a network of other other like-minded kids it's really good you know seeing them from all different centers in in real time.
there is a there's the shield which is always good for them to have they get some scholarships to come to University and apart from that I think it's bragging rights.
it's always hard you don't want them too easy and you don't want them too hard so um in the last round a couple of schools got 10 out of 10 in some no one got 10 out of 10 for all of them but just try to dial it up a little bit and I have some fun with the general knowledge so last time around the correct answer was Larry the cat who's the number the captain number 10 Downing Street most famous cat in the world um unfortunately Larry doesn't appear tonight.