CQUniversity strategic focus to recognise the life-changing impact of education, training and research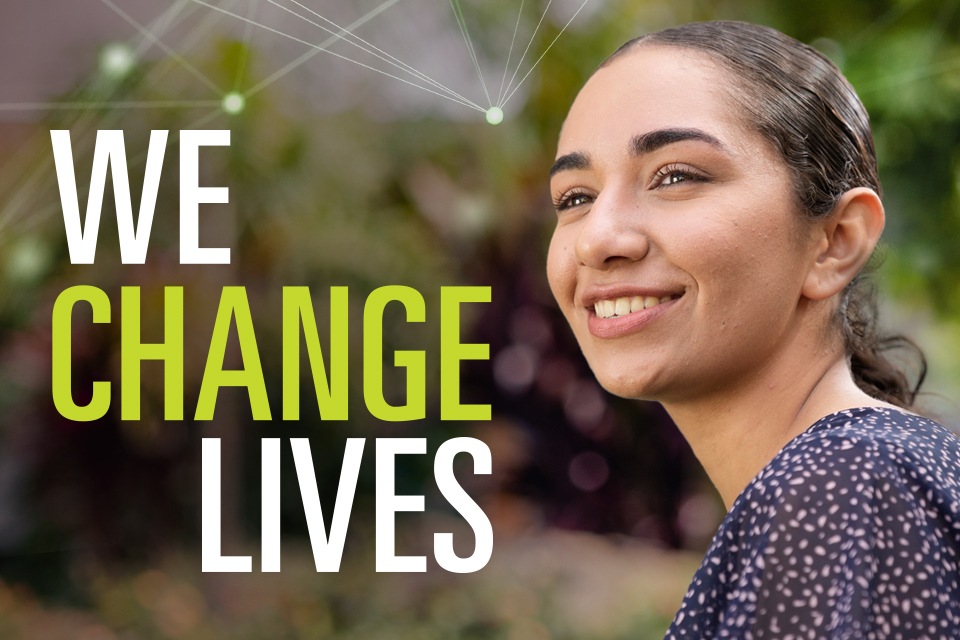 CQUniversity Australia's Vice-Chancellor and President, Professor Nick Klomp has released the University's new Strategic Plan 2024-2028, We Change Lives. 
In releasing the new plan at a staff forum, Professor Klomp explained the plan was specifically designed to reflect the commitment of CQUniversity's people to its vision and values, and their steadfast belief in the transformational power of education when it comes to creating life-changing opportunities and making the regions in which the university operates better places to live, work, grow and learn.  
Professor Klomp also said the plan sets out a framework for CQUniversity's important role as an agent of profound social impact, by recognising that the University must play a role in the collective global pursuance of the United Nations Sustainable Development Goals (SDGs).  
"The new strategic plan has been designed in a way that seeks to embrace and acknowledge all 17 SDGs, through innovative teaching, training and research excellence. 
"Through our values-based approach to our People, our Planet and our Partnerships, we will not only shape our own future as an institution, but that of a more equitable, sustainable and just world around us," said Professor Klomp.  
"Our new strategic plan is fit-for-purpose to allow us to grasp the opportunities and challenges that lie ahead for CQUniversity.  
"I say this with confidence, knowing that our previous strategic plan weathered us through the most unexpected, prolonged and consequential disruption in CQUniversity's history – the global COVID pandemic.  
"This extraordinary event affected every student, staff member, campus, and aspect of our business in ways and severities that were simply unimaginable when the last strategic plan was developed in 2019. But rather than rendering that plan obsolete, COVID revealed that our strategic intent – our purpose, vision, values and pillars – was more important than ever. 
"Our previous strategic plan allowed us to pivot when we needed to and trained our focus upon who we were, and what we needed to be, as we navigated our way through the crisis. That's what a good strategic plan does, and that is precisely what our next strategic plan seeks to further enhance.  
"The CQUniversity 2024-2028 Strategic Plan anchors our purpose, sharpens our vision, fortifies our values, and provides us with the agility we need in good times, and the stability we need in challenging times. 
"I am proud to be the Vice-Chancellor of a university that has such a powerful identity and purpose, not just as a world-class training, teaching and research institution, but as a trusted local partner of the communities we serve and the students, alumni, and industries we support." 
CQUniversity's new strategic plan will commence implementation from 1 January, 2024 with operational areas set to use the new strategic planning framework from now onwards as work plans for 2024 start to be developed.  
More information about CQUniversity's new strategic plan can be found at www.cqu.edu.au/wechangelives.