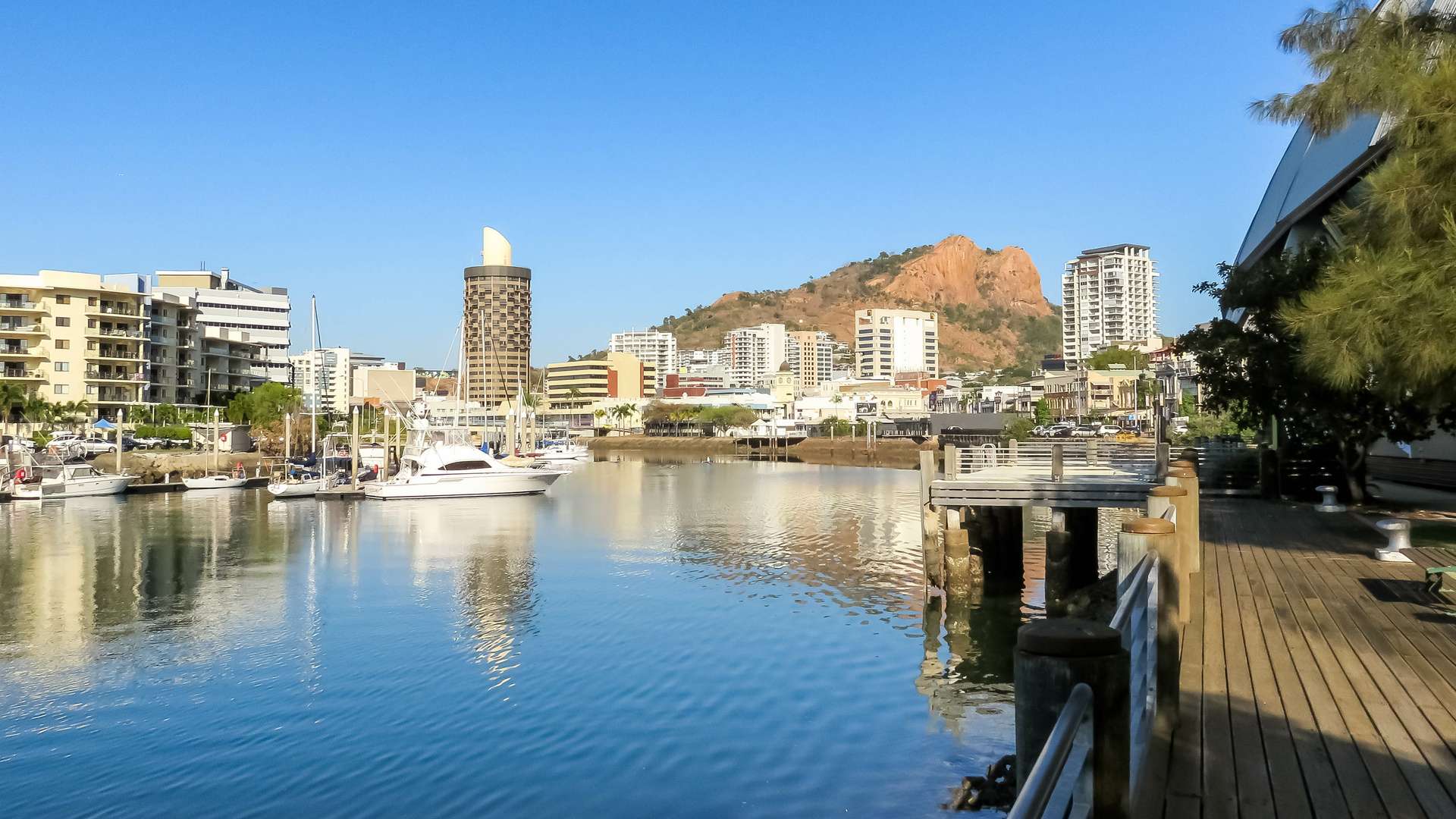 If you're an Australian Defence Force member (including personnel still serving, those in the process of transition, and those who have already left the military) who is thinking about going to university, the Military Academic Pathway Program (MAPP) is the perfect option for you.
Designed to give you a taste of university life, MAPP is a four-week intensive study boot camp completed on-campus at CQUniversity Townsville. You will develop essential academic skills and knowledge, as well as positive study habits to ensure you begin your university studies with confidence. 
Transcript
Hi, I'm Jenny McDougall and this is a short video to tell you a little bit about the Military Academic Pathway Programme or MAP held in Townsville. 

MAP is a four-week face to face intensive.

It's delivered by CQUniversity on our Townsville campus.

Now this is a lovely small campus, a very friendly atmosphere and also very modern and well fitted out.
There's an online component as well, so you can kind of get the best of both worlds.
That's designed to give you a taste of university life.
If you're thinking that university might be for you, then what better way to find out than to give it a go for a few weeks.
It's been developed in consultation with ADF members and we have strong ongoing links with Townsville's military community.
The main aim of MAP is just to help you get that experience with university and to feel more confident, but more specifically, we look at essential academic skills, academic writing, research, note taking, paraphrasing, referencing.
But we also know that to be successful at university, it's more than just about academic skills. 

It's really important to develop those positive study habits and attitudes early on. 

So we also spend some time looking at things like stress management, time management, goal setting.
We dedicate some time to career planning because we know that that is going to be of interest to many of you and also importantly, the aim of MAP is to help you gain that sense of belonging in the university environment. 

Universities can be quite intimidating. 

We get that, but we try very hard to make sure that you do feel very welcome in that environment.
So MAP is for ADF members, past and present. 

Perhaps you're still serving, but would like to think about higher end as a way of advancing your career. 

Maybe you've already left the military or you are transitioning out of the military.
The commitment is basically four weeks of your time. 

The dates for this year are on the website. 

Classes are held Mondays, Tuesdays, Thursdays, and Fridays.
And there is of course, an element of home study as well.

Because there's that dedicated 4 weeks required if you ask for serving, then you will need to get leave.
Is there a cost? Well the short answer is yes, there is, and that information is available on the website.
So please be assured that there is lots of support available to you.

You will have the opportunity to link in with students and staff who have military backgrounds.
You'll also have access to experts and support staff from right across the university. 

Everybody will be really keen to help you and to make this work for you.
From an academic perspective, you will be given step by step guidance.
The feedback that we've had so far from MAP has been extremely positive. 

This is our forum post from 2022.
"Thank you for making my MAP experience very enjoyable. I loved every part of the programme and we will be able to implement everything I learned in my future studies."
So good luck with your decisions. 

If you're watching this video, then you must be contemplating university and we know that this is a really big decision.
Just be aware that CQUniversity has a very long and proud history actually, when it comes to helping adults just like you carve that new pathway using higher education and we'd love to be able to help you as well. 

So look, if you have any questions big or small, please feel free to contact me. There's my email address.
But if you prefer to have a chat, we can definitely arrange that as well. 

Good luck with your decisions going forward, and I do really hope that you will consider the MAPP Townsville programme.
We think that we've created something pretty special and we'd love for you to be a part of it.
MAPP Details
Study topics
Through lectures, interactive tutorials, and online activities, you will study:
effective communication skills for academic purposes
reading and paraphrasing
research and referencing
critical thinking
career planning
practical strategies for effective learning.
Key dates
MAPP will run from 16 October to 10 November 2023.
Course Fee
The Program is priced at $4,000. This cost includes access to one-on-one sessions with career advisors and personal counsellors that provide tailored support for your individual journey. The cost also covers your textbook expenses and provides a complimentary copy of Microsoft Office. 
As you transition into tertiary study, you may be eligible for funding that helps cover some of the costs of your studies. Contact your ADF Transition Coaching team about possible funding options. 
Eligibility
If still serving in the military, you will need to supply a confirmation letter from the relevant military department approving your leave for study purposes. 
Support
During MAPP, you will enjoy personalised support from a committed team of staff who will guide you through the course. You will have the opportunity to link in with staff and other students with a military background. The Indigenous Student Engagement team also offers support to Aboriginal and/or Torres Strait Islander students at CQUniversity.
To find out more and apply
Please contact Dr Jenny McDougall j.mcdougall@cqu.edu.au.