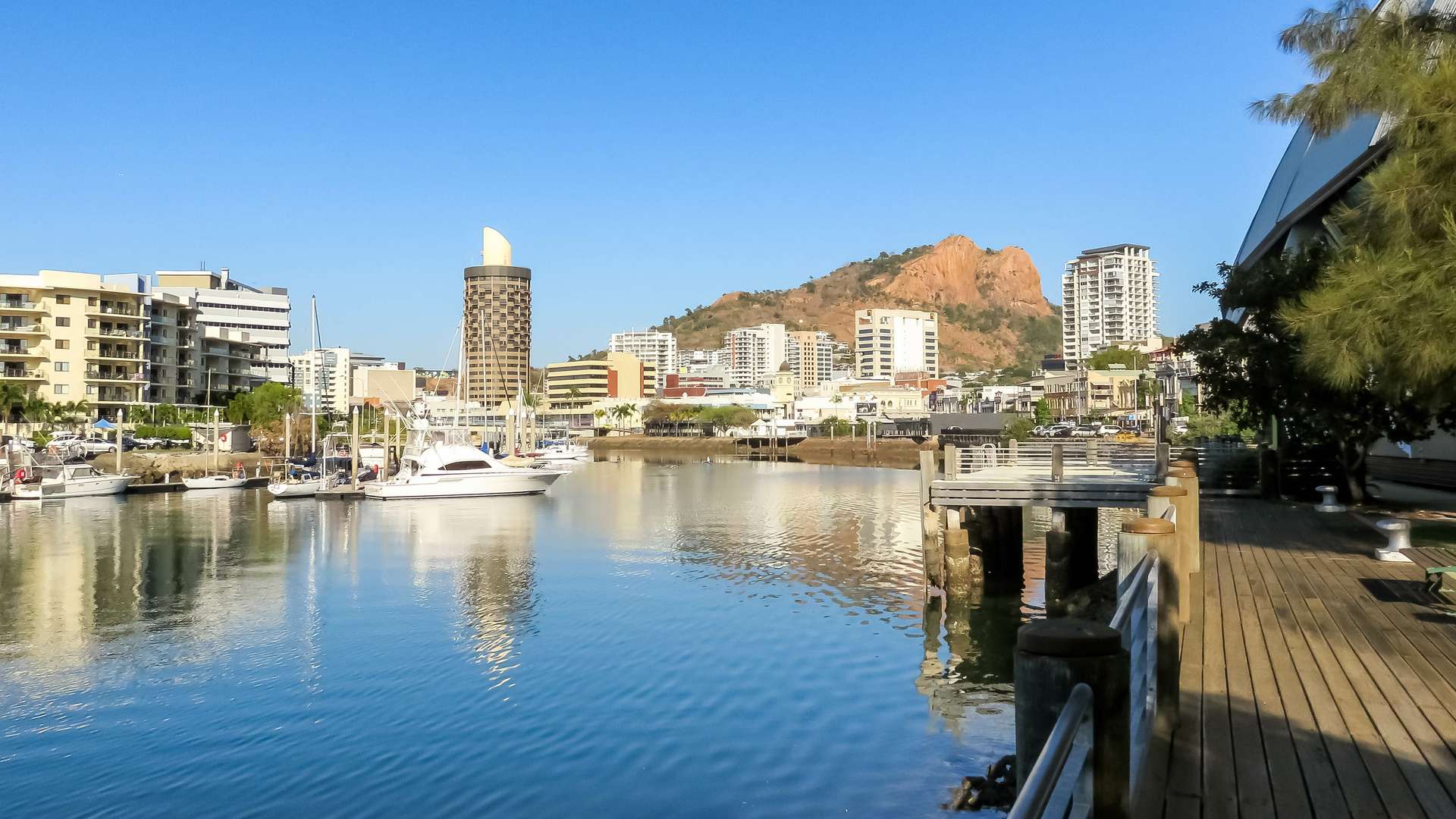 Our Townsville campus is located on the banks of the Ross Creek in the Townsville CBD and is home to over 1 000 students. The campus boasts state of the art nursing and paramedic science labs, teaching spaces, study spaces and free parking.
The Townsville campus is located in the Central Village precinct of the Townsville CBD which is also home to a cinema, cafes and a 24-hour gym. Students can take advantage of the facilities and services offered in the Townsville CBD including grocery stores, boutique retail outlets, popular restaurants and lively bars as well as being walking distance to popular local attractions The Strand and Castle Hill. Townsville's new North Queensland Stadium is located directly across from the Townsville campus.
Townsville is the fourth largest city in Queensland and the largest city in northern Australia. The self-proclaimed capital of North Queensland offers locals and visitors more than 300 days of sunshine a year. Located 350 kilometres south of Cairns and 1300 kilometres north of Brisbane, Townsville acts as a gateway to the outback, reef and rainforest and is easily accessible by plane, train and road. 
 
Townsville enjoys a tropical climate, with moderate rainfall during the wet season from December to April, and drier conditions with bright blue skies and warm weather throughout the rest of the year. Townsville is prone to cyclones during cyclone season (November through to April) and due to its dry climate water restrictions are often in place. 
 
The Townsville economy is multi-sector with many industries including Health Care and Social Assistance, Public Administration and Safety, Education and Training and Retail making up the four main industry sectors. Townsville is also home to Lavarack Barracks, one of the Australian Army's major barracks as well as a Royal Australian Air Force Base. 
 
The region is rich in cultural festivals and events scattered throughout the year. Popular music events include the Australian Festival of Chamber Music, Charters Towers Country Music Festival, Groovin' the Moo and several live music venues across the city. Many community festivals are held in Townsville including the Townsville Cultural Festival, Greek, Italian and Indian Festivals and the Townsville Fashion Festival to name a few. Townsville is also home to two major performing arts companies, NQ Opera and Musical Theatre and the Townsville Choral Society, who put on various performances throughout the year. The food and bar scene in Townsville is thriving with exciting developments in the CBD and along The Strand attracting locals and visitors alike. 
Townsville is home to the North Queensland Cowboys Rugby League team and the Townsville Fire WNBL team. Both teams have regular home games with the new home of the Cowboys directly across from CQUni's Townsville campus. The city is also host to the Townsville 400 V8 Supercar Championship and the Magnetic Island Race Week. There are many recreational sporting clubs in Townsville with both social and competitive leagues and fixtures to get involved in. 
Professor Rob Brown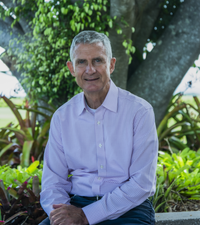 Rob is responsible for the management of the campuses and relationships with key stakeholders across our two campuses in Mackay and Townsville. Rob is committed to working with the community and industry to establish mutually beneficial partnerships that contribute to the development of the region. Rob also oversees the University's Regional University Centre program, and holds the BMA Chair in Automation and Future Skills.
Rob holds a doctorate in Higher Education Strategic Marketing, a Master in Education (TESOL) and a Master of Business Administration – bringing more than 25 years of high-level Australian universities' experience to CQUniversity.
Rob is always open to discussions with industry and community leaders about how the University can respond to education, training and research opportunities and to organise work placements and other opportunities for our students.
To make an appointment to see Rob please contact him via email r.m.brown@cqu.edu.au.
Our Townsville campus prides itself on being involved in the local community and is committed to enriching the region through a number of partnerships and sponsorships.
In 2018 CQUniversity became a 'Van Sponsor' of Orange Sky Australia's first Townsville hybrid shower and laundry van, 'Caz'. CQUniversity Townsville also supports Townsville Business Women's Circle and offers up to 10 community grants to local community groups. CQUniversity Townsville partnered with the Townsville City Council to sponsor the annual North Australian Festival of The Arts (NAFA). The campus is also a member of the Townsville Chamber of Commerce and Townsville Enterprise.
Townsville campus provides students with a state of the art learning environment including break out facilities and social spaces, providing our students with an innovative and positive learning experience.
Facilities include:
Nursing and paramedic science labs
PC and Mac labs
Wireless networking
High-tech classrooms, teaching and study spaces
Student facilities including photocopying, scanning and printing
Modern, fully equipped student kitchen
A relaxation room
Campus library with access to extensive online resources
Study zones and after-hours access
Research and post-graduate facilities
Meeting rooms
Below is a short list of resources relating to transport and accommodation available in Townsville. For more information on facilities in Townsville as well as living in the region, please refer to the below sites for more information.
Transport
Hostels in Townsville
Homestay links for Townsville
Links to private rental properties in Townsville
Other useful links
Transcript
CQUniversity Townsville Campus.
Academic Learning Centre.
Student study centre with after-hours access.
Nursing lab.
Access to two PC computer labs and a Mac lab.
Fully equipped student kitchen.
Modern classrooms, teaching and study spaces.
Paramedic Science Lab.