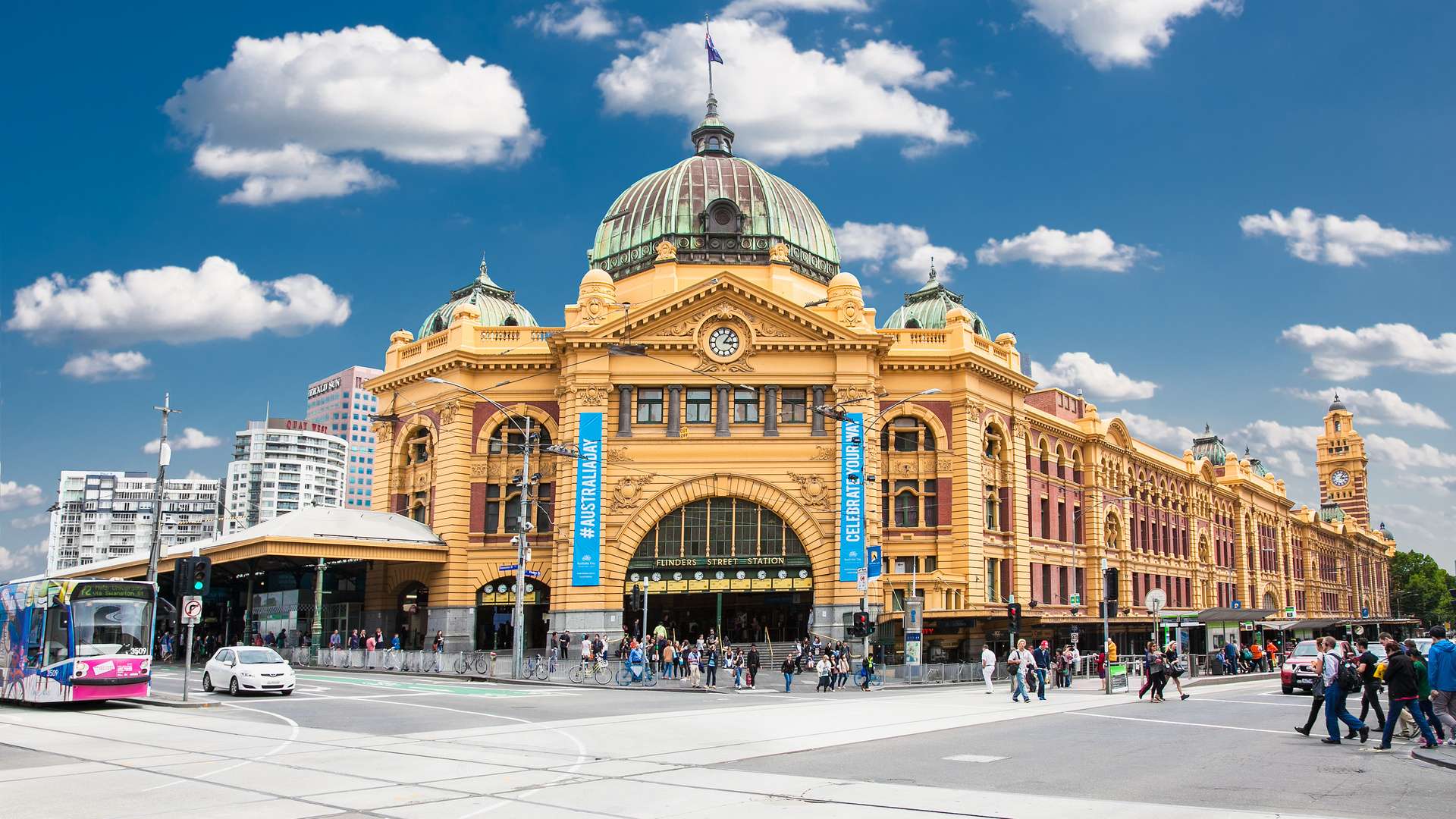 Our Melbourne campus is located at 120 Spencer Street, opposite Southern Cross Station transport hub, and is easily accessible by multiple tram, train and bus routes. The student community is strong, diverse and inclusive, with friendly faculty and professional staff offering a supportive learning environment in the heart of this exciting metropolis.
Melbourne is one of Australia's most vibrant and cosmopolitan cities, with world-renowned landmarks, high-fashion boutiques, cafe-filled laneways, cultural celebrations, film and food festivals, sporting events, art exhibitions and performing arts. Melbourne is also close to major regional tourist attractions including the Great Ocean Road and Australia's popular ski slopes.
With a long multicultural history, Melbourne has welcomed migration from all corners of the world. Home to more than 5 million people, Melbourne is inclusive, progressive and hosts more than 2.5 million international visitors every year, for an exciting schedule of major events and to enjoy the laidback lifestyle.
Melbourne has been repeatedly declared one the most liveable cities in the world by The Economist's liveability rankings, which surveys over 140 cities globally. The energetic metropolis has also been voted the fifth-best city in the world for students, according to the QS Best Student Cities 2023.
Will Alderton
Will Alderton is the Associate Vice-President of the Victoria Region and is responsible for the management of this vibrant, city centre campus in Melbourne. Will is committed to working with the state government and international education sector to ensure the campus' large international student population is well supported, as well as regional partners to promote our diverse offering of distance education.
Will holds a Master of Business Administration, a Master of Applied Linguistics (TESOL), and a Bachelor of Engineering (Hons) majoring in Computer Systems Engineering, ensuring he has the experience and understanding to support the large number of postgraduate international students studying Business and STEM related courses in Melbourne.
Will is always open to discussions with industry and community leaders about how the University can respond to education, training and research opportunities, particularly in regional Victoria. He can also facilitate discussions to organise work placement opportunities for our students.
Contact: Will Alderton w.alderton@cqu.edu.au
The Melbourne campus is keen to ensure that students benefit from everything that the city can offer in the form of career and volunteering opportunities, social activities and exposure to a range of diverse cultural experiences. With strong connections to Study Melbourne, a Victorian Government initiative that supports international students in their study journey, our students can make the most of their time in the city and be supported to achieve their study and career goals.
The campus specialises in business, management, public health, engineering, information technology and information systems. It also runs hands-on programs including sonography and paramedic science. In regional Victoria, the University has a partnership with Western District Health Services in Hamilton, offering clinical skills labs and residential schools for regionally based Bachelor of Nursing students, as well as a partnership with Rural Industries Skills Training, offering pathways into the Bachelor of Agriculture.
Contact: Will Alderton w.alderton@cqu.edu.au
The Melbourne campus features modern open learning spaces, classroom and computer labs equipped with best-practice audio-visual equipment for teaching and tutorials, and dedicated space for student recreation.
Located at 120 Spencer Street in Melbourne's CBD, entry to the campus via Little Collins Street, in a busy commerce, shopping and café district.
Campus facilities include:
The latest presentation and Audio-Visual equipment
High-tech multimedia labs
State-of-the-art medical sonography labs with simulated clinic environment and the latest ultrasound equipment
Wireless networking (WiFi) to enable students to connect to the Internet
Photocopying, scanning and colour printing facilities
Campus library including access to extensive online databases across academic fields
Latest student information via plasma screens
Student lounge area equipped with microwave ovens, lockers, TV and lounge seating. recreational equipment including table tennis, air hockey, board games
Student counselling services
Vending machines with hot and cold drinks and snack items
Large indoor open space for cultural and recreational campus activities
Quiet room for multifaith prayer.
CQUniversity Melbourne's off-campus facilities include a state-of-the-art Advanced Engineering Lab. Located at 99 Thistlethwaite Street in South Melbourne, the labs include:
Industry-standard civil and mechanical engineering equipment
Mining laboratory for rock and mineral testing
Material testing apparatus
Traffic movement cycle simulator
Concrete mixing and compression facilities.
Services
Accommodation
Transport
Schooling
Transcript
Melbourne –an ideal city to live and learn.
Melbourne is consistently voted as one of the world's most liveable cities, and one of the best
student cities too.
Explore hidden laneways, enjoy cuisines from all over the world, watch movies on rooftops and
discover our stunning beaches and national parks.
Melbourne's CQUniversity campus is in the heart of the city, with easy access to public transport
Embrace hands-on, practical learning in a campus equipped with cutting edge facilities includingstate-of-the-art lecture theatres, laptop hire, engineering, medical and computer labs.
Develop your English language skills in a friendly and supportive environment.
Find a range of support services from counselling, assistance with your assignments and career
advice.
Connect with a diverse student population and enjoy social activities all-year round.
And housing is not a problem. Choose from a variety of accommodation options including
homestays, shared housing or private rentals.
Enjoy first class learning in one of the most cosmopolitan cities – welcome to Melbourne.