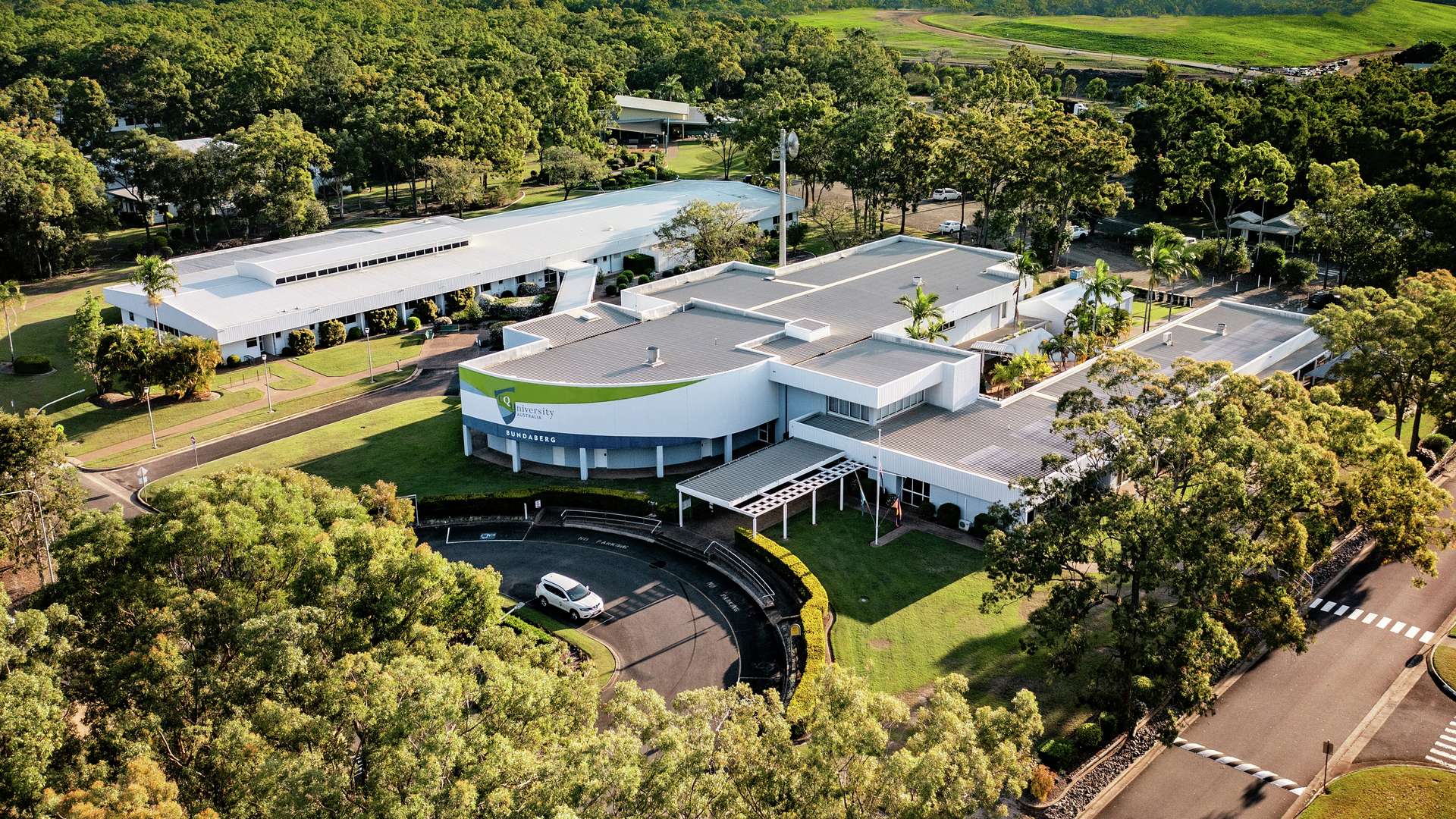 Our Bundaberg campus is located on a green, tree-studded 23-hectare site on Bundaberg's southern outskirts, adjacent to the airport and only 6 kilometres from the Bundaberg city centre. The campus offers small class sizes, with very individually focused, high-quality educational service provision, across a wide range of university study courses.
Bundaberg campus has a friendly, supportive atmosphere that caters for students of all ages. You can study on-campus or online from home. Prior learning and work experience are taken into consideration and the University also offers enabling courses to help you prepare for tertiary education.
Situated on the Burnett River and at the Southern end of the Great Barrier Reef, Bundaberg is a thriving commercial and services centre boasting a great climate, friendly people, and a relaxed lifestyle with plenty of leisure options.   
Bundaberg is perhaps most famous for its rum distillery, but the economy features a much more diverse mix including agriculture, tourism, hospitality, retail, health, and services. 
Mr Luke Sinclair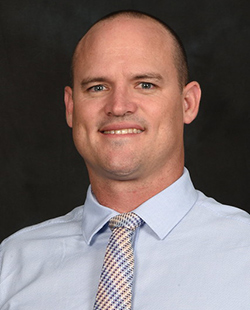 Luke is the Associate Vice-President (AVP) for the Gladstone and Wide Bay Burnett Regions.
In this role he has responsibility for the business development and growth of the University in these regions, fostering opportunities for regional engagement and research, and overseeing the pastoral care of students and staff. 
Luke is always keen to hear from industry and community leaders with regard to opportunities for how the University can engage further in terms of research, learning and placements for our students. Please contact him via email l.sinclair@cqu.edu.au.
The Bundaberg campus has strong links to both community and industry locally.
With significant local teaching and research capability, the campus and the University are keen to work with our local community.  Please contact the Associate Vice-President to discuss your opportunity or idea for a partnership or relationship.
Bundaberg campus is a modern, purpose-built campus, offering students new, innovative buildings and facilities. Distributed among the academic buildings are:
library
campus refectory
yarning circle
gym
a 200-seat and a 100-seat lecture theatre (with state-of-the-art electronic equipment),
computer laboratories with after-hours student access
nursing clinical laboratories
anatomy lab
video conferencing rooms.
The campus boasts interactive electronically transmitted lectures to integrate Bundaberg with other campuses.
Students have had access to a $4.7 million dollar academic and research building which includes a state-of-the-art 64-seat scientific laboratory, sound studio and multi-media and science research facilities.
Transcript
[music]
[on screen text]
Welcome to CQUniversity Bundaberg.
Learn in contemporary facilities.
Collaborate in student learning spaces.
Complement your theory-based learning.
Enjoy free 24-hour access to our gym.
Have a coffee between classes.
CQUniversity Bundaberg.