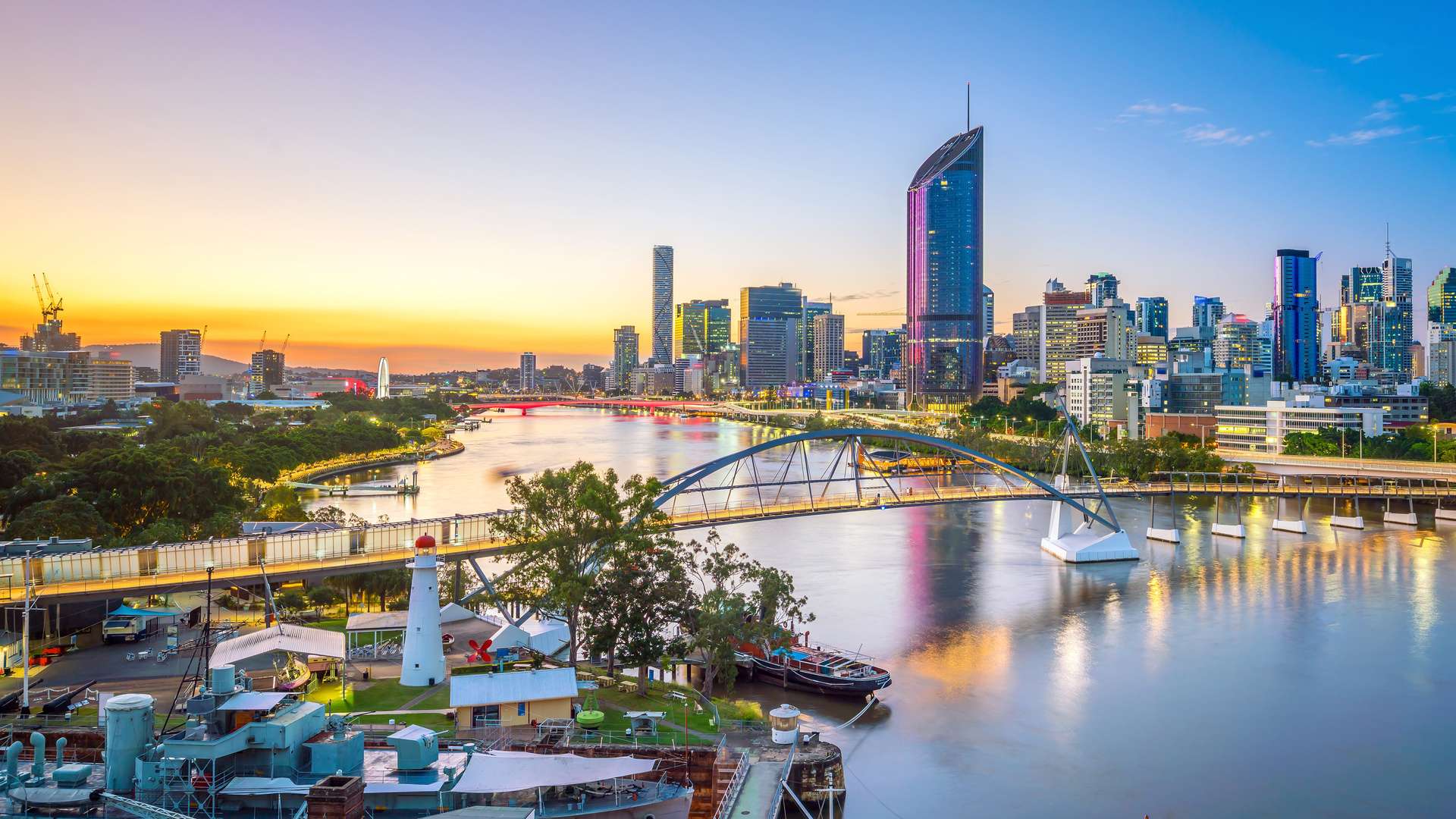 Brisbane is the capital city of Queensland, famously known as the 'Sunshine State'. It's a city that's very easy to get around and boasts world-class galleries, has a booming live music scene and a strong café culture, all while retaining a relaxed and easy-going lifestyle.
Our Brisbane campus is situated in the heart of the Central Business District. The campus is easily accessible as it is a short walk from Central train station and King George Square bus station. The campus is comprised of nine floors with modern, state-of-the-art facilities to offer you a fresh learning environment, helping you to pursue your academic interests.
The campus is student-focused, with areas dedicated to student relaxation, fun and games, and ample study spaces. Relax and mingle with your friends over lunch or challenge them to a game of table tennis or pool between classes!
Brisbane is famous for its relaxed atmosphere with a big city feel and mild winters, meaning there is always an excuse to get out and about.
Brisbane is one of the fastest-growing regions in Australia, with a population of around 1.7 million people in the greater metropolitan area. The city is noted for major sports and leisure facilities, and for major cultural facilities, including the Queensland Cultural Centre at South Bank. Brisbane has a major international airport, with frequent services from around the globe and is close to two of Australia's best beach regions - the Gold Coast and the Sunshine Coast.
Brisbane is known for its warmer, more temperate climate so you can take advantage of 260 days of sunshine every year by exploring Queen Street Mall, picturesque Botanic Gardens, the State Library of Queensland, Queensland Performing Arts Centre, and Southbank Parklands; all within walking distance from CQUniversity Brisbane.
Brisbane has been recognised as the 29th best city in the world for students (QS Best Student Cities 2022).
Mr Chris Veraa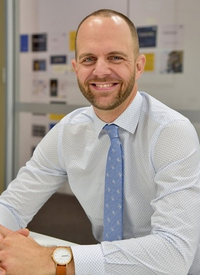 Chris Veraa is the Associate Vice-President for the South East Queensland Region and oversees operations on the Brisbane campus, which hosts more than 1,400 domestic and international students. He also holds the role of Director, Strategic Engagement at the University, with responsibility for corporate communications, alumni relations, advancement, social innovation and the University art collection. Chris is an experienced senior leader with a background in media, communications, public relations, student administration and student services. He holds an Executive Master of Business Administration and is a Graduate of the Australian Institute of Company Directors.
CQUniversity's Brisbane campus is 'open for business' and keen to engage with community, industry and government in the South East Queensland region.
Please contact the Associate Vice-President to discuss:
Job placement opportunities for students
Corporate training and professional development
Research collaboration ideas
Hire of campus facilities
Partnership proposals
State of the art lecture rooms featuring the latest presentation, audio-visual and video conference equipment
High-tech digital media lab
State of the art Nursing and Midwifery Clinical Space
Chiropractic, Sonography and Echocardiography Labs
Free wi-fi for students
Computer labs open to all students
Photocopying, scanning and printing facilities
A campus library with access to an extensive array of online databases so students are able to source the latest information in their chosen fields including 3 x Library Study Rooms
A student lounge area with a TV, refrigerator, lounge seating, microwaves and recreational equipment such as table tennis and a pool table – Level 7
Student kitchens on Level 8 and Level 20
Prayer facilities/quiet rooms
RHD Room
Conveniently located adjacent to a range of food venues, including cafes and restaurants
Study space for online students
160 Ann Street, Brisbane QLD 4000
Operating hours
Reception
Monday to Friday: 8:45 am - 5:00 pm
Campus
Monday to Friday: 8:00 am - 10:00 pm (security on campus after 5:00 pm)
Saturday: 8:30 am - 5:00 pm (entrance via security)
Sunday: 10:00 am - 5:00 pm (entrance via security)
Public holidays: Closed
Please note: enrolments are only processed on weekdays.
Transcript
Welcome to Brisbane, the vibrant capital and heart of Queensland where you'll find world-class galleries, vast national parks, and a thriving foodie culture.
Brisbane is consistently voted as one of the world's most liveable cities, and one of the best student cities too.
CQUniversity's Brisbane campus is located in the heart of the city within walking distance from Central station. Enjoy the convenience of a free bus service that circles the city every 10 minutes, and a free city hopper ferry that travels along the river.
Embrace hands-on practical learning in a campus equipped with collaborative and contemporary teaching spaces, including state-of-the-art nursing, allied health and computer labs, and a digital media film studio.
If you're an international student, you can develop your English language skills in a friendly and supportive environment. 
Access a range of support from student services, library resources, academic learning centre, wellbeing and expert career guidance.
Connect with a diverse student population and enjoy social activities in our student lounge and off-campus all-year round.
Relaxed, easy-going and fun. Welcome to Brisbane.