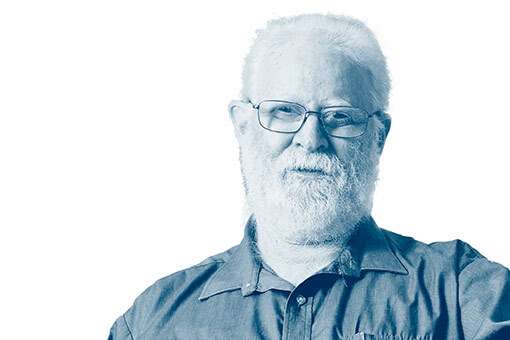 Kevin Greenwood was a CQUniversity graduate and valued member of the CQUniversity Mackay community.
Sadly, Kevin passed away in late 2019, leaving his estate to CQUniversity.
We are deeply honoured that Kevin entrusted CQUniversity to honour his wishes and are delighted his legacy will live on through CQUniCares Kevin Greenwood Memorial Scholarship, providing life-changing support to engineering students in the Mackay community.
Transcript
Kevin generously left a bequest to CQUniversity to support Mackay engineering students through new equipment and several scholarships to be awarded over the coming years.
I am proud to be able to say that I am one of the first recipients to receive the Kevin Greenwood Memorial Scholarship. This will make a huge difference to my life. Thank you, Kevin.
I am so grateful and honoured to receive the Kevin Greenwood Memorial Scholarship. I will always remember the helping hand that was provided through his generosity.
It was an honour to know Kevin and anyone that met him was touched by him and no doubt would remember him.
Kevin touched everyone on the CQUniversity Mackay Ooralea campus. His role was field services, and he managed all of the on-ground IT requests. The quality of his work and workmanship was astounding. And when you know Kevin and that he was considered legally blind with only 10 per cent vision, it just blows you away.
You could imagine life throwing you a lot of curveballs, however, nothing stopped him, and he was resilient.
Kevin rode his pushbike to work daily, and this trip was approximately one to one-and-a-half hours, each way. Even inclement weather did not stop him, and he was known to some locals as the Storm Trooper man because of all the body armour. This was needed, as he would tell me stories of when he would fall off his bike because road crews would put up road signs and he couldn't see them, so over the handlebars he would go.
Kevin is an alumnus of CQUniversity. Kevin was a concert flautist and he performed with the Conservatorium of Music, and could also play the clarinet, saxophone, trumpet, trombone, and guitar.
He was a master scuba diver and would frequent Lizard Island with his custom-made goggles. As a side-hustle he wrote all the computer programming for the sugar mills and his work was picked up by CSIRO. There was nothing that could stop his determination and his drive, and it was definitely evident in Kevin.
Kevin left his mark on the University's staff and students and for him to be leaving an impact now is truly a testament to the incredible man that he was.
Kevin was so passionate about engineering and had always wanted to be an engineer. Now it is so wonderful to see that Kevin's legacy is living on through these scholarships and I am grateful to see it come to fruition.
In Memory of Kevin Greenwood 1958 - 2019
Thank you. Anyone can make a significant difference to the lives of others, and we want to thank Kevin for his kindness, his support and his generosity. CQUniversity Australia | CQUniCares | Together we create change. | cqu.edu.au/bequests