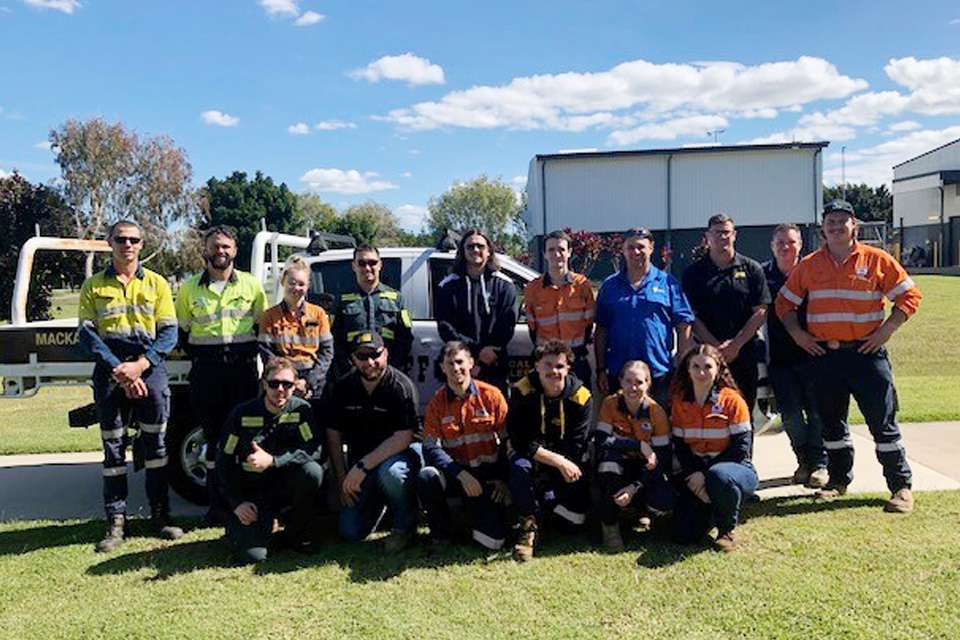 Thirteen electrical apprentices have had their skills and knowledge bolstered after recently completing their last block training session at CQUniversity's Mackay Ooralea campus.
The apprentices undertook a week-and-a-half of 'capstone' block training, demonstrating what they've learned over the past four years.
They completed several theory and practical applications to design, install, inspect and test to verify an electrical installation is safe and complies with regulatory requirements. 
The group also completed fault-finding tasks on a special board created by CQU TAFE teachers to test their problem-solving and decision-making skills.
Lachlan Iturbe, a 21-year-old Mackay Sugar apprentice, said the teachers were the best part of the training.
"They care and go the extra mile to help you with your learning and be a decent electrician," he said.
The CQU TAFE teachers open a room for the apprentices who can attend the campus and revise their learning materials and standards the week before their capstone block.
This revision creates a study group of support amongst the apprentices, and the teachers assist with questions when they are available. 
Lachlan said he chose the electrical trade because he likes the practical application, using his hands and the clean work. 
"I am considering doing a Certificate III in Instrumentation and Control as my second apprenticeship with Mackay Sugar. I really enjoy the automation side because it gives me various skills as a dual tradesperson," he said.
In recognition of the apprentice's final block, Liam Taylor from Sheriff Electrical Wholesalers sponsored the BBQ lunch and provided polo shirts and caps to the 13 apprentices.