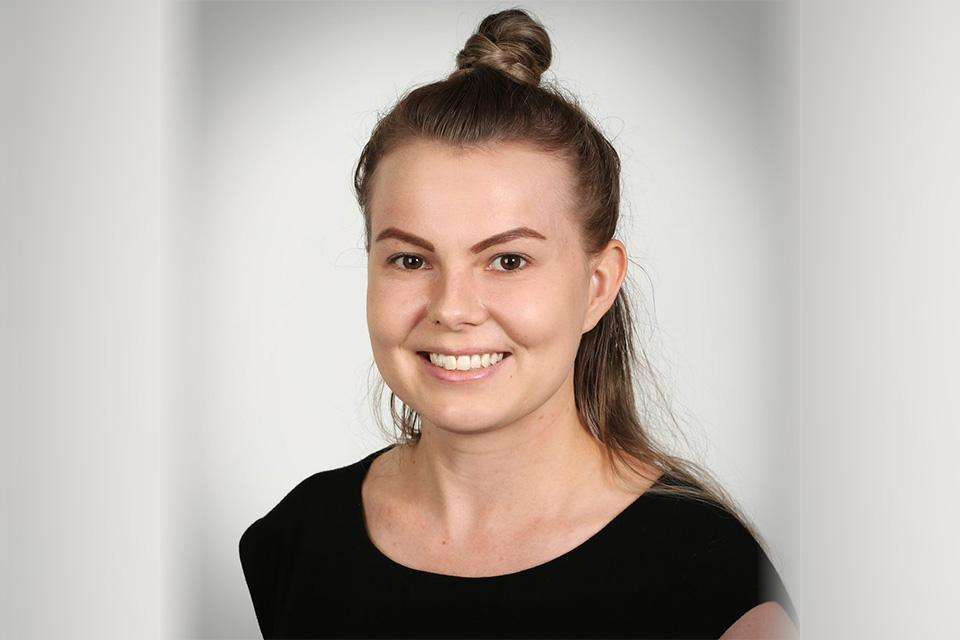 With sights set on a career in finance and aspirations to become a female leader, the reality seemed like an all-too-distant dream for Rebekah Batty. 
That was until the CQUniversity Financial Planning student became a recipient of the highly-competitive Women in Finance and Economics Scholarship.
Having worked in a financial role for a couple of years with Racing Victoria in Melbourne, Rebekah knew she wanted to dive deeper into the world of finance, however it was a longing for home and family that put those dreams on hold as she relocated back to Queensland.
"I developed a real passion for finance through my Accounts Payable role with Racing Victoria which piqued my interest in undertaking study to pursue it further, but I was missing the relaxed lifestyle of Cairns, along with my friends," Rebekah reflected.
"After two years with the company, I made it my goal to move back home with a dream job under my belt. But it was much harder than I anticipated at the time."
Due to the scarcity of accounting and finance jobs available at the time, combined with the added challenge of being interstate and balancing her full-time role, Rebekah decided to accept a position outside of her field, knowing it was a step towards realising her goals.
"My friend referred me a position as a Personal Assistant for an electrical and homemakers company, so I jumped at the chance – it was an opportunity to move back home and I could then focus on doing some serious jobhunting when I got back."
After two years in the role and building upon her experience, Rebekah eventually found her way to MTP Financial where she is currently balancing her working role alongside her business studies.
"I am working with MTP Financial in Client Services, and it has really opened my eyes to the incredible side of the business where you can really help people achieve their financial goals – I knew then that I wanted to pursue a career in financial planning and the team at MTP are setting me up so well to achieve this."
Now set on the path to achieving her aspiration back on home turf – as well as securing one of only two Women in Finance and Economics Scholarships, Rebekah was able to confidently enrol in CQUniversity's Bachelor of Business with a Financial Planning major.
"I am so thankful to have received this incredible scholarship that is providing so much assistance through my studies," Rebekah said.
"Not only is this generous donation allowing me to focus on my studies without any added financial stress of tuition fees, but at the heart of it all this scholarship is supporting my journey to becoming a Financial Adviser.
"All of that hard work has paid off and I am so grateful for this path before me, and I hope to become a role model for women in the financial industry."
The Women in Finance and Economics Scholarships are awarded up to the value of $10,000 to aid with cost of study. Two are awarded annually, available to future and first-year undergraduate or Masters students. Visit the scholarship page to find out more.