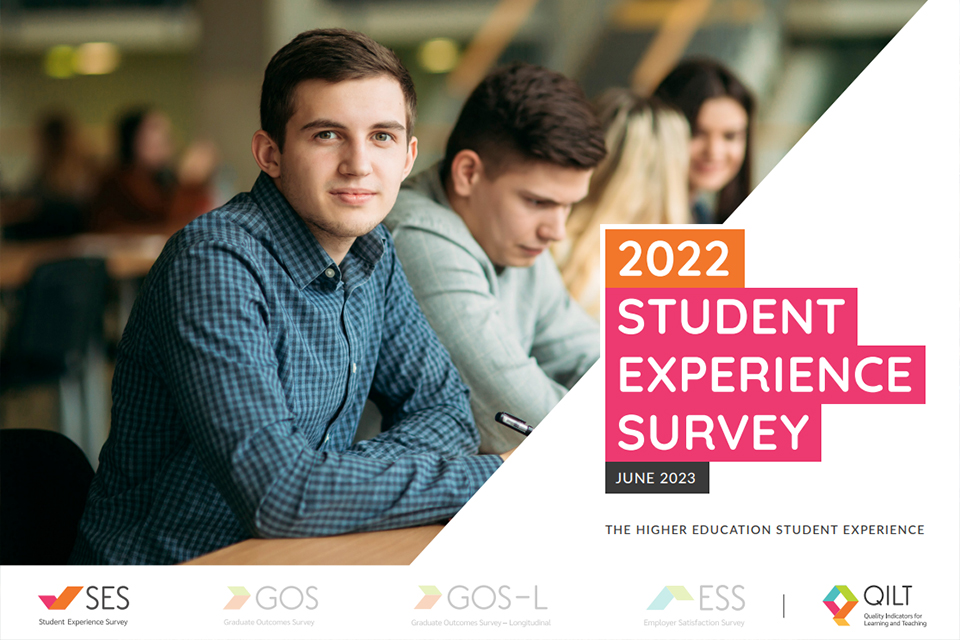 CQUniversity Australia has received some of the best results in Australia, compared to other public universities, when it comes the overall university experience. 
In the latest Quality Indicators for Learning and Teaching (QILT) Student Experience Survey report, CQUniversity was rated among the Top 10 Australian public universities for overall experience by undergraduate domestic students, and as the best public university in Australia by undergraduate international students. 
In particular, CQUniversity achieved top marks for its student support offerings with its satisfaction rating of 78.4 per cent, well above the national average of 72.2 per cent. 
This means CQUniversity is the highest ranked public university in Queensland when it comes to the provision of student services and support including counselling, learning support and accessibility and inclusion. 
CQUniversity also performed well in the areas of skills development, teaching quality and the quality of the educational experience. 
CQUniversity's Vice-President, Academic, Professor Michelle Bellingan welcomed the results and said that they provided the University with a useful benchmark to improve on year-on-year. 
"We are of course delighted with these latest results, but we are always striving to do better so that our students are getting the best experience possible when it comes to their university experience.
"In recent years, everyone at CQU has worked exceptionally hard to transform the learning experience for the better, through the development and implementation of a new curriculum model, investment in new systems and a renewed focus on student support and high-quality learning experiences including global mobility and work integrated learning.
"We are committed to our students and alumni during every stage of their lifelong learning and career journey and we really value their contribution when it comes to this report," said Professor Bellingan.
Current international student Murangi Tshisikule, from South Africa, said that her experience while studying at CQUniversity was excellent due to the course content, opportunities to engage with industry and the University's student support offerings. 
"Travelling to Australia to study, where I was far away from my family, was a scary step but I felt welcomed by CQU and the local community right away.
"I completed my diploma in Rockhampton and have now relocated to Brisbane to study a Bachelor of Hospitality Management at the Brisbane campus," said Murangi.
"My lecturers are really knowledgeable and generous with their time, and I also feel supported by student services staff and my peer support network. 
"CQUniversity also provides great opportunities when it comes to work integrated learning and work experience and I was even able to gain casual employment at the student residential college while living in Rockhampton."
The latest QILT results also come off the back of the latest QS World Rankings where CQUniversity improved its ranking, now sitting within the Top 600 universities worldwide. 
The University also performed well in the Recent Times Higher Education Impact Rankings being placed at 74th in the world (out of 1,591 institutions) for its performance against the United Nations' Sustainable Development Goals.