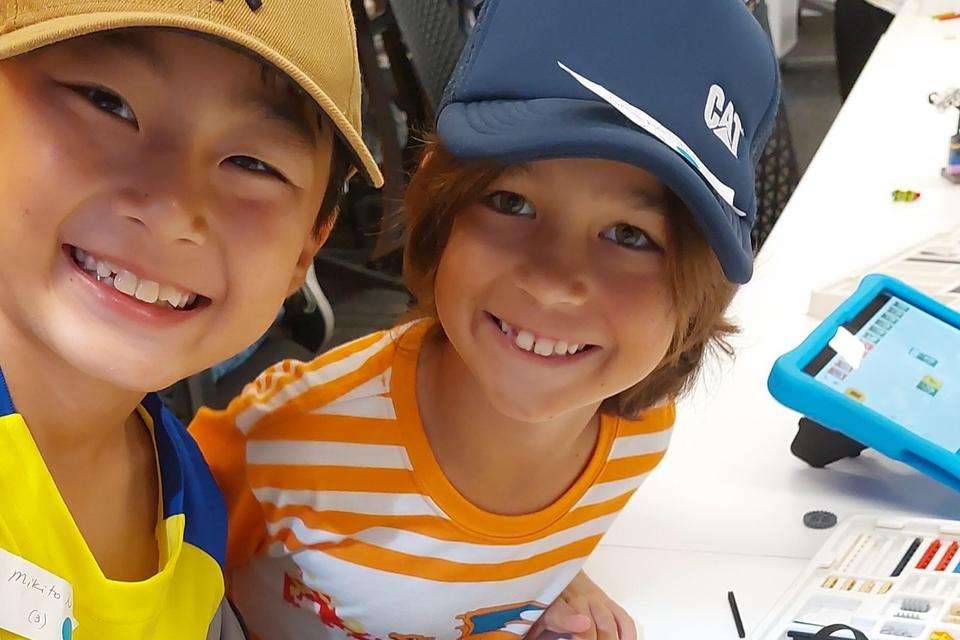 A series of exciting Young Engineers workshops are sparking students' passion for science, technology, engineering, arts and mathematics (STEAM) across regional Queensland these winter school holidays. 
Hosted at CQUniversity campuses in Gladstone, Bundaberg, Rockhampton and Mackay, the two-day workshops are designed for students ranging from Year 1 to Year 8 to build their creativity and problem-solving skills through the use of LEGO®.
This year's theme focuses on the principles of movement, forces, kinetic energy, and potential energy.
Utilising compatible building blocks, programmable hardware, an array of sensors, and coding, the young minds engage in hands-on activities to construct and code models that possess speed and functionality.
Event organiser CQUniversity Deputy Director of Online Systems and Future Proofing Pavle Jeric said by combining education with entertainment, the workshops seek to inspire the next generation of thinkers and innovators.
"The students are learning how gears and transmissions work using the familiar medium of LEGO®. It is helping them to unpack the science and engineering behind movement and energy," he said. 
"These fun activities can help spark a passion for STEAM and potentially encourage these young students to consider it as a career in the future."
The program places a keen emphasis on real-world applications as the students navigate through diverse contexts such as aviation, mining, construction, and transportation.
Mr Jeric said feedback from the participants has been extremely positive with some young students even discussing aspirations to become environmental engineers.