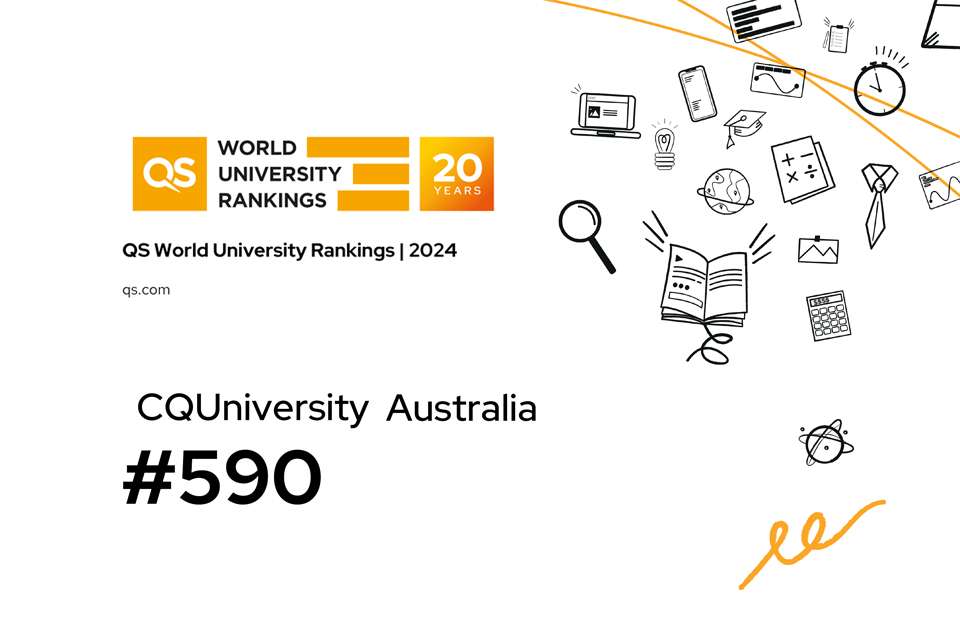 CQUniversity has climbed the QS World University Rankings, placing 590th in the world in the 2024 rankings release.
This year's rank is CQUniversity's highest ever in the internationally-recognised World University Rankings, with the University's previous highest ranking being 591-600 in 2021.
Vice-Chancellor Professor Nick Klomp said the 2024 improvement in standing was a testament to CQUniversity's continued commitment to research, teaching and its students' success.
"QS evaluated 2,963 institutions worldwide to determine these rankings, so to be in the top 590 speaks volumes about CQUniversity's growth as a world-class institution," Professor Klomp said.
"Today's ranking success is a significant milestone in CQUniversity's journey to become Australia's most student-centred university. The hard work we are putting in now, is not just contributing to an increase in our rankings, but it is also having tremendous impact on the communities in which we serve," he said.
QS bases its internationally-recognised ranking system on universities' research outputs, international staff and student ratios, and global reputation among academics and employers.
"This is another outstanding achievement that should be celebrated." 
CQUniversity is the number two-ranked regional university in Australia, sixth in Queensland and sits in the 30th position nationally in the QS ranking. 
CQUniversity also performed very well in the Times Higher Education Impact Rankings earlier this month.