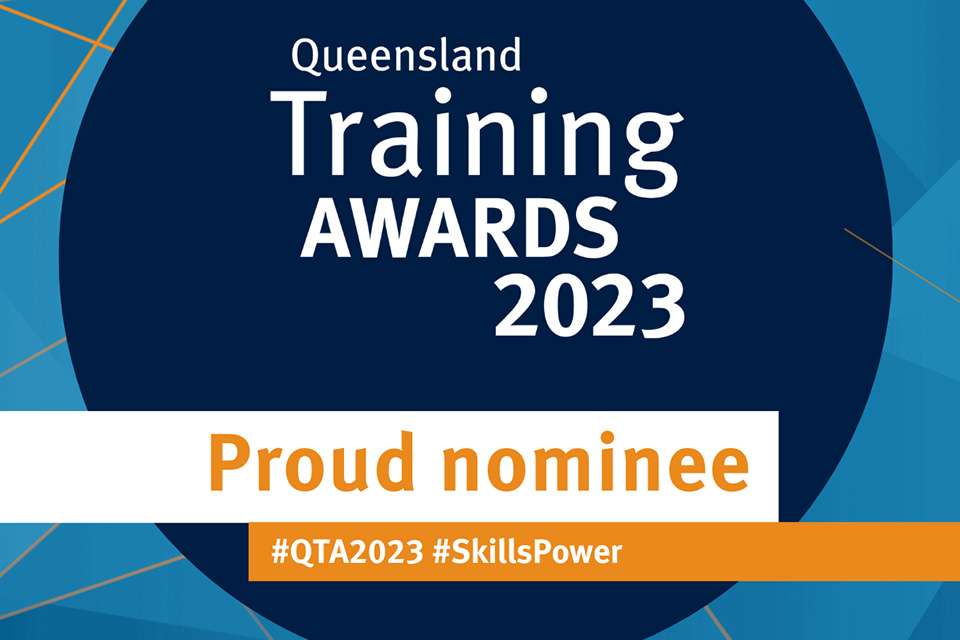 Seven CQUniversity TAFE students and a teacher will compete as finalists in the Queensland Training Awards Central Queensland Regional Final on Saturday (1 July).
CQU TAFE Diploma of Nursing student Stacey Mason, Certificate III in Community Services student Michael Hepburn and Certificate II in Autonomous Technology student Lochie Fuller are nominated in the Vocational Student of the Year category. 
Certificate III in Electrotechnology students Caitlyn Barnes and Gemma Riley and Certificate III in Commercial Cookery student Mikaly Smith are nominated in the Harry Hauenschild Apprentice of the Year category.
In the School-based Apprentice or Trainee of the Year, Certificate III in Automotive Eelectrical Technology student, Abby-Rose Bowman is nominated.
Finally, Diploma of Nursing Teacher Rachael Legros is nominated in the VET Teacher or Trainer of the Year category.
CQU Vice-President, Academic Professor Michelle Bellingan commended the nominees on making it to the CQ Regional Finals.
"The Queensland Training Awards are the most competitive awards for vocational training in the state, and for CQU TAFE to have eight nominees is an amazing achievement," Prof Bellingan said.
"Seeing our students and staff consistently appearing in the list of nominations is not only a testament to the determination and quality of the nominees, but also to CQU's TAFE training.
"I wish the nominees all of the best at the regional finals in Mackay."
In previous years, CQU has seen several students go on to win at the State Final, including Helena Kidd, who won the Equity VET Student of the Year category in 2020. 
CQU also won the Large Training Provider of the Year in 2019.
The 2023 Queensland Training Awards Central Queensland Regional Final will be held at the Mackay Entertainment and Convention Centre. 
Winners will then progress to the Queensland Training Awards State Final to be held in Brisbane in early September.