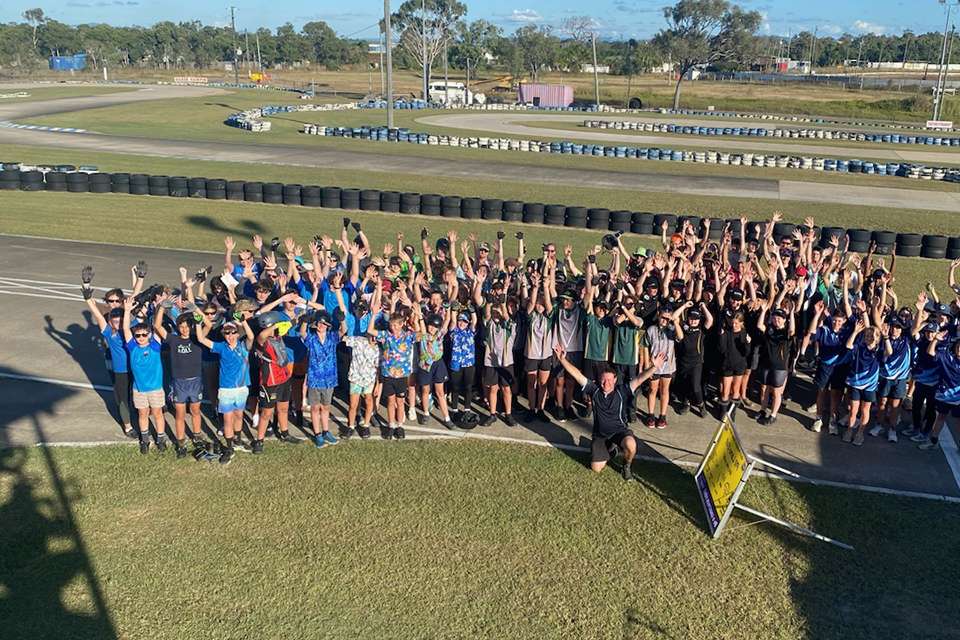 Inclement weather wasn't going to get in the way of a successful Whitsunday STEM Challenge held in Mackay recently.
Seventeen teams had travelled from Goondiwindi, Bundaberg, Emerald, Sarina, Calen and Townsville to participate in the annual Pedal Prix race, which was called off on day two due to bad weather.
CQUniversity campus coordinator and secretary for Whitsunday STEM Challenge, Leanne Williams said 10 hours of racing at the Mackay Kart Track had been completed before the race had to be cancelled.
"That was sufficient time of racing for us to be able to finalise the winners," Ms Williams said.
"There were over 200 people at the track to cheer on the students and the vibe was fantastic," she said.  
"There was amazing teamwork from the students. One school lost a vehicle due to their steering snapping and another school had a lot of vehicles in the race and invited the team to join them!"  
Mackay Northern Beaches took out the senior boys' trophy for the third year and Emerald took home three trophies including best school-built vehicle.  
The event formed part of the annual Festival of STEM (FoS) Challenge which is now in its fifth year. 
General Manager of BMA's Hay Point Coal Terminal, Linda Murry said BMA was proud to support the Festival of STEM, which encourages the next generation to consider STEM careers.
"During the festival students were exposed to STEM in a fun environment and learnt new skills from the various competitions," Ms Murray said.  
"Programs like the Festival of STEM provide excellent insights into STEM career pathways for future generation of school leavers."
More than 400 students registered to compete in the F1 in schools, drones and robotics competitions held later in the week. 
Teams travelled from as far as Bowen and Townsville along with many students travelling from Sarina and the local high schools. 
"This year the Whitsunday STEM committee has gifted robotic equipment to three different pioneer valley primary schools so they can learn new coding skills and compete in the Mackay competition," Ms Williams said. 
"Local sponsors joined CQUniversity to share career pathways with the students who attended."