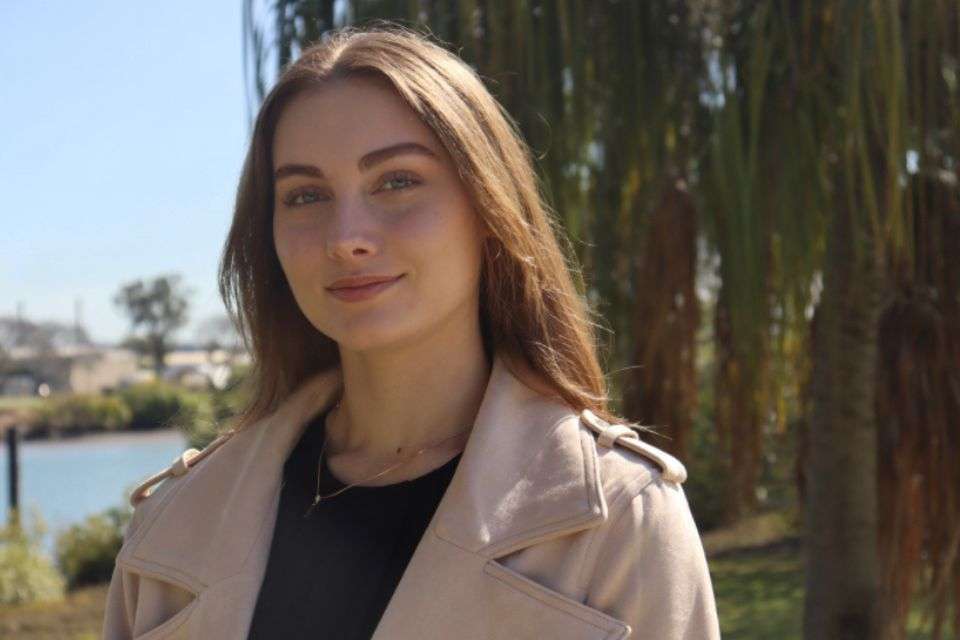 A prestigious scholarship to study in South Korea is sending Gladstone student Ashleigh Gleeson overseas for the first time – and the aspiring teacher hopes the experience will help her inspire classrooms of students, too. 
The CQUniversity Bachelor of Education (Secondary) student was named a 2023 New Colombo Plan (NCP) Scholarship recipient in December, earning funding for a student exchange at Korea University in South Korea.
Supported by the Australian Government, the Term 2 experience will include Korean language and education classes. 
Ashleigh, 21, said applying for the program initially seemed "crazy", but it's the perfect way to complete her studies. 
"I've known for a long time that I wanted to enter the world of teaching, and for the last couple years I've also imagined myself teaching overseas one day," she said.
"But I have never even travelled overseas and so, as a 20-year-old, I never thought this would be an opportunity that would land at my feet.
"When I first read about it, the idea stuck in my head – but talking to my mum, my partner, and my best friend about it, each time I said 'but that would be crazy right?!'
"But as I researched more and more, I realised I didn't just want to do this for myself, but for the future students I would teach, to inspire them to new possibilities."
Ashleigh is already achieving her dreams in the classroom, as an education support officer at Tannum Sands State High School, while she finishes her studies. 
She did a placement at the school as part of her degree in 2021, and said the practical experience was life-changing. 
"It happened to be a really difficult time in my life, and my motivation for study was really running thin - but being on this placement really helped turn things around and got me excited about my career choice again," she said. 
"I met some amazing teachers who really inspired me, and I built connections with students in such a short time, and the following year I was able to start working there too!"
Now Ashleigh is looking forward to the next highlight of her degree, getting to South Korea. 
"I want to be a teacher who values each student and brings life to the potential in every student," she said.
"Going out of my comfort zone and studying in a new country is now something that excites me and I want to inspire others to be brave enough to do the same.
"Getting that first phone call from CQU Global to say I had been successful in the first step for the NCP and was selected to apply was a breath-holding, heart-stopping moment that I won't ever forget - after that moment I really started to think to myself 'maybe I can do this'… and I did!"
The New Colombo Plan is a signature initiative of the Australian Government which aims to lift knowledge of the Indo-Pacific in Australia by supporting a diverse cohort of Australian undergraduates to live and learn in the Indo-Pacific.
Explore more CQU Study Abroad opportunities at CQUGlobal Outbound.