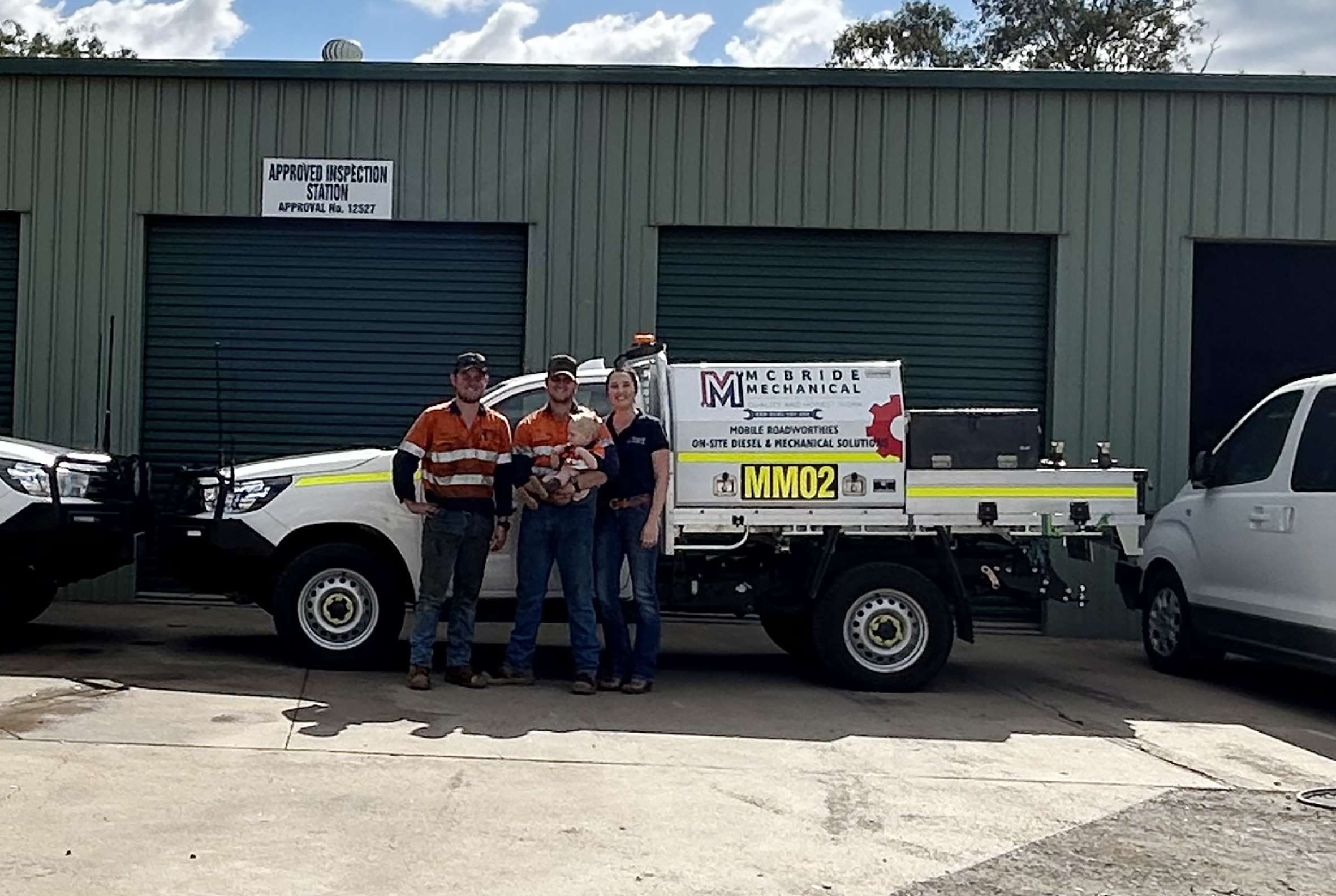 Ben McBride's decision to undertake an automotive mechanic apprenticeship and train at CQUniversity has seen his career go into overdrive, with the 24-year-old now running his own business. 
Ben trained at CQUniversity's Rockhampton City campus while an apprentice at Ian Weigh Toyota and he says the skills and knowledge he learned during that time gave him the confidence to go out on his own and start McBride Mechanical.
"My dad was a mechanic himself and I'm definitely a very hands-on person, so when the opportunity arose in Year 11 to complete a Certificate II in Light Vehicle Automotive (at CQU) I signed myself straight-up," he said.
"I enjoy the process and challenge of diagnosing issues with vehicles and machinery and honestly, I just loved being able to repair the issues. I've always had a love for the automotive industry." 
Ben said the decision to start his own auto-mechanic workshop was one he'd always dreamed of.
"My wife and I have always wanted to own our own business and I was doing a few weekend jobs and after work jobs while working at Toyota," he said.
"I have a rural background and I didn't want to be 'stuck' just servicing cars so we made the decision in May 2021 that I would resign and give the business a real go and we haven't looked back. 
"This is our second year in business, and we currently have one incredible employee and are looking for a second. We are looking at putting on an apprentice hopefully in the next year."
He said the training he received at CQU put him in good stead.
"I believe the training I received at CQU was great, they were hands on when they needed to be but also ensured you were properly trained and didn't just tick-and-flick you through the courses," he said. 
"It gave me the qualification needed to step out on my own."
He encouraged anyone considering studying auto-mechanical or taking on an apprenticeship to give it a go.
"It really is a great career and CQU was very hands on throughout the qualification process, I would definitely recommend studying with them - you never know where it will take it you!"