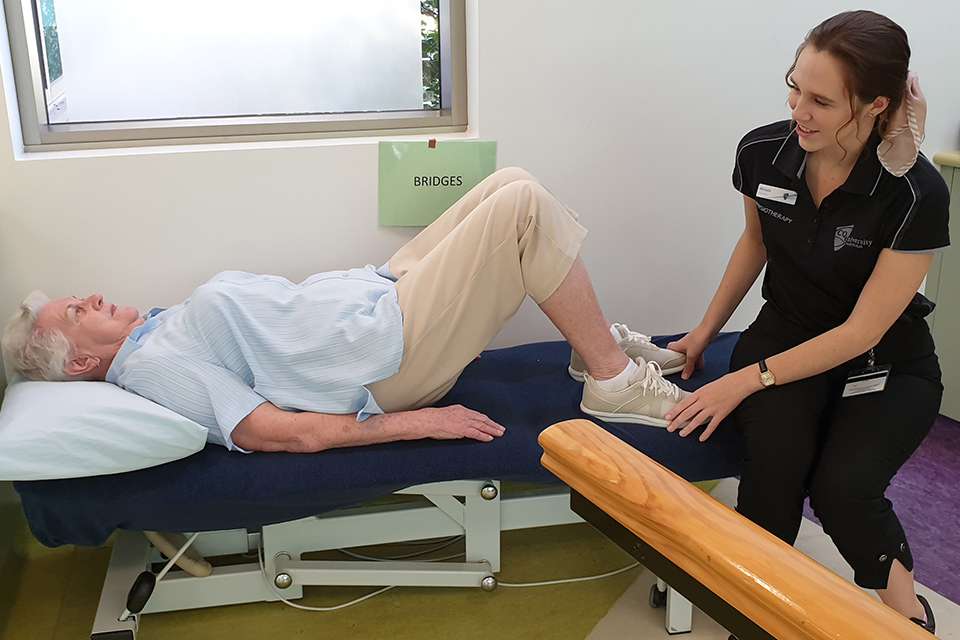 Cairns is one step closer to delivering homegrown physiotherapists with CQUniversity today announcing that its local campus will offer a physiotherapy course from next year.
In a first for the region, the four-year Bachelor of Physiotherapy (Honours) degree will be delivered face-to-face from Term 1, 2024 with formal accreditation processes and planning of recruitment of staff underway.
Head of Physiotherapy and Senior Lecturer in Cardiorespiratory Physiotherapy, Dr Sean Ledger said he was thrilled to be able to offer physiotherapy in Cairns.
"This new campus opens up a fantastic opportunity for Cairns and surrounding area students to undertake physiotherapy training in this vibrant and cosmopolitan city. In addition, we hope to attract even more international students to study in Cairns," Dr Ledger said.
"There are significant physiotherapy workforce shortages across regional and remote Australia, and this new course will help to meet local demands in Cairns and the wider region."
Associate Vice-President of the Cairns and Far North Regions, Jodie Duignan-George said locals looking to study physiotherapy would no longer need to leave the region to do so.
"Currently, anyone wishing to study physiotherapy has no choice but to leave town as it has not been offered previously by us or JCU in Cairns before," Ms Duignan-George explained.
"Leaving town to study often puts significant financial strain on families of students, and when you consider that CQU regularly ranks significantly higher than universities in the southeast corner and beyond on measures like starting salary and full-time employment, it paints staying regionally to study in a different light," she said.
"Students shouldn't have to leave town to study important courses like physio, particularly when physiotherapists are in such high demand in the region – so we are pleased we can now offer this opportunity locally."
Despite space being at a premium at CQUniversity's Cairns Square campus, Ms Duignan-George said physiotherapy labs were currently being purpose-built in time for the course to be delivered.
"We have freed up some space by better utilising our airport campus which now houses both our aviation and paramedic science courses which has in turn freed up the paramedic lab on the main campus to be converted into labs to support the physio course," she said.
Accredited by the Australian Physiotherapy Board of Australia, the degree will also provide students with professional clinical placement experiences where they will benefit from practical and industry-relevant experience, preparing them for a wide scope of physiotherapy roles.
Dr Ledger said that physiotherapy students will undertake clinical placements in the Cairns Base Hospital as well as within a wide range of other public and private health care facilities in the region.
Ms Duignan-George said there was a "critical skills deficit" in the Far North Queensland region across all areas of allied health.
"There are so many opportunities from private practice to working within public and private health services."
CQUniversity currently offers the Physiotherapy course in Bundaberg and Rockhampton.
Prospective students interested in studying the Bachelor of Physiotherapy (Honours) in Cairns from Term 1, 2024 can register their interest via the following link: Domestic register interest - CQUniversity.