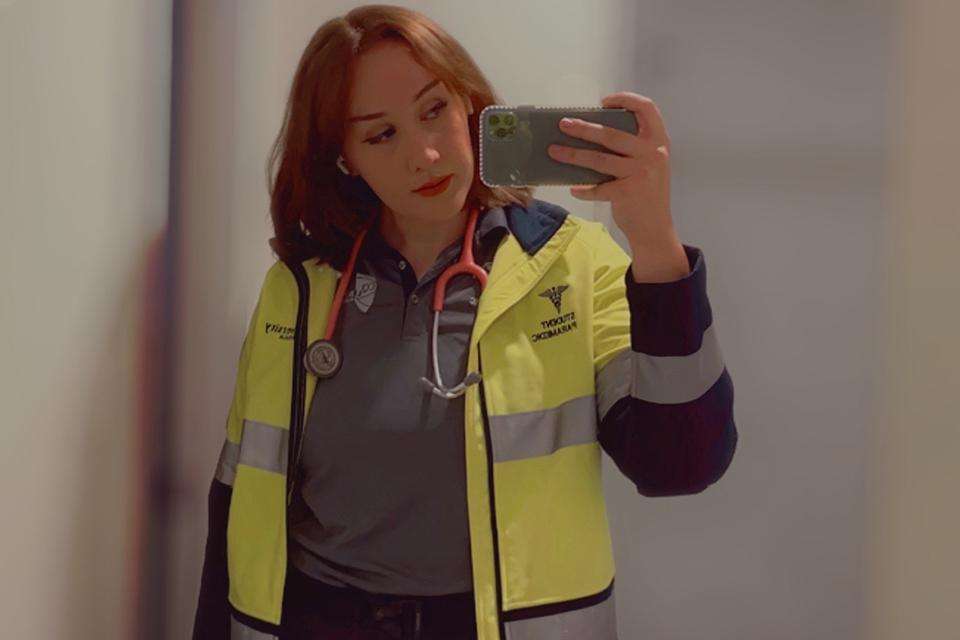 Soon after crossing the stage to receive her university degree, Paris Cox will embark on a trip of her lifetime.
The 23-year-old Atherton local attended the CQUniversity Cairns graduation ceremony yesterday (May 3) before packing her bags to take off to the UK where she has landed a role as a paramedic with the Yorkshire Ambulance Service.
"When I finally got the amazing news that I had passed all my final assessments (that I may or may not have cried after finishing), it was surreal," Paris explained.
The proud Girramay woman from the Cardwell region said she was excited to begin on her long-awaited career path.
"When I was growing up, I wanted to be a veterinarian. I was 16, squeamish of blood, and felt that I would not make a good healthcare worker," she said.
"Whilst visiting family in Canada, I happened to be at the private school they attended when a young boy of 10 fell from the playground, splitting his head open on the rocks below.
"Without thinking I rushed to his side and held his hand. He was bleeding badly and screaming from the shock. I kept holding his hand and pressed some clean towels to his head, reassuring him that I was there. After that moment I realised that healthcare was where my heart lay. It took a few years to find Paramedicine but once I did, I have never regretted it."
Paris graduated with a Bachelor of Paramedic Science.
"Lecturers would remind us that working overseas was an option, but I always felt that I would never be good enough to get in," she said.
"After completing, I thought, why not? I have nothing to lose and everything to gain by shooting my shot. I remember being super nervous as I sent in my application and waited for an answer. I was so shocked to learn I had been moved to the interview stage shortly after. I met with the UK team in Brisbane to answer a few questions regarding clinical cases and my approach to scenarios, and before I knew it, I had received an offer of employment with the Yorkshire Ambulance Service.
"I am super excited to be heading to the UK!"
During her studies, Paris worked as a CQUniversity Connect Assistant and was also a student mentor.
"Studying at CQU was amazing. I made lifelong friends (both in my cohort and other disciplines), had fantastic lecturers and mentors who went above and beyond the call of teaching, and had many positive experiences," Paris said.
"My time as a CQU Connect Assistant was also extremely fulfilling and rewarding. The chance to impact young adults' future pathways to their careers is something that I find very important to our society. The youth are our future and sometimes the path to what you want isn't always clear."
Paris was also a recipient of an Iwasaki Foundation Bursary which she said was instrumental in keeping her on track of studies.
"The bursary is one reason I made it through this degree," she said.
"The Bachelor of Paramedic Science degree has mandated work placements that range from four to six weeks in any city or town in Queensland," she explained.
"The expenses related to these trips including travel and accommodation are to be covered by the student, so the Iwasaki Bursary helped me to complete all of my placements in Brisbane."
Paris is the first in her immediate family to graduate from university and said she was excited to have crossed the stage yesterday.
"I had been studying for a total of five years and it often felt like the day would never come when I had finally accomplished my higher education goals. I am a very shy person when it comes to acknowledging my success and often try to downplay them, but I feel so excited that I was able to share this moment with my family, friends and cohort," she said.