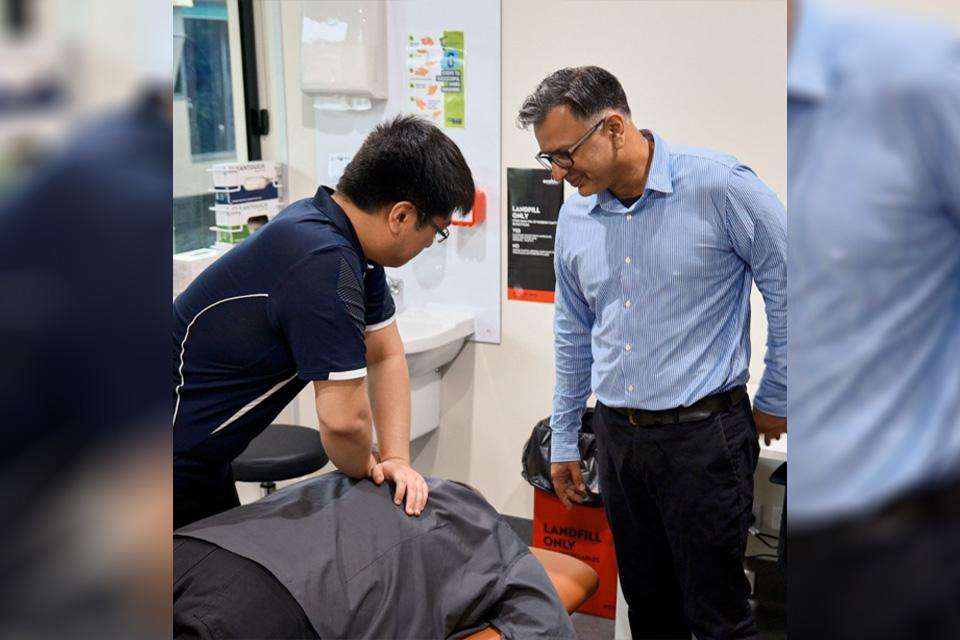 CQUniversity's Chiropractic Clinic in Brisbane is now offering clinician-led chiropractic services, with lecturer Omar Pervez offering treatments as the chiropractic supervisor and clinician.
Originally from Canada, Omar has over 20 years of experience in chiropractic practice and over 15 years in clinical education.
He is passionate about teaching chiropractic to students and delivering chiropractic care.
Omar said CQU's clinic provides individualised treatments to address neck and back pain, headaches, and issues with the spine and joints that may be affecting daily life.
"Our clinic is equipped with modern equipment such as flexion distraction tables, gentle soft tissue and massage tools, a full-service gym to reintroduce exercises, as well as a furnished digital X-ray suite," explained Omar.
New patients are charged $87, while follow-up appointments costing $57.  Receipts are provided for health insurance or Medicare.
If you have any questions or would like to book an appointment, please contact: BrisbaneHealthClinic@cqu.edu.au
The clinic is located at 2/70 Station Road in Indooroopilly, right across Betty's Burgers at Indooroopilly mall.