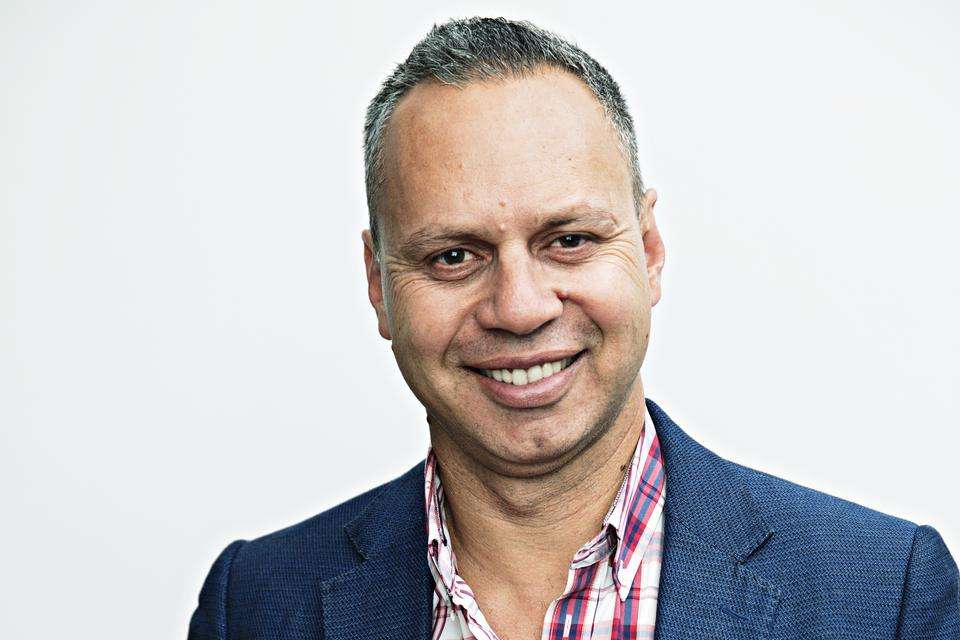 When he crossed the stage with mortarboard and gown to receive his university degree, little did Wayne Denning know that he was setting a pathway that his family would follow.
The proud Birri Gubba and Guugu Yimithirr man and CQUniversity alumnus was the first in his family to graduate from university, but it wasn't long before his two sisters soon followed suit.
All are now graduates of CQUniversity, and Mr Denning, originally from Blackwater and Rockhampton in Central Queensland, has gone on to become a successful businessman in his own right.
"I decided to go to CQU as I wanted to go to a regional university close to where I was from," Mr Denning explained. 
"I originally started studying a Bachelor of Engineering at CQU and moved into the Bachelor of Arts after three years as I wanted to focus on more political / social sciences which were more in line with my rights-based social justice focus."
Mr Denning graduated with his Bachelor of Arts in 1992 and has since forged a stellar career, initially working on significant First Nations Policy in the Land Rights and Native Title areas in Canberra, before establishing the media agency Carbon Creative in Meanjin (Brisbane) on Turrbal and Yuggera country.
"After more than a decade of working on landmark Australian government policies in Native Title and Land Rights, my vision was to put storytelling and creativity front and centre with the goal of changing hearts and minds on a grand scale," Mr Denning said.
"So, 18 years ago I saw the opportunity to make a real difference to the lives of my fellow First Nations Australians and Carbon Creative was born." 
Mr Denning said from the mainstream to the marginalised, the vision for Carbon Creative had evolved to "empower and motivate behaviour change en masse".
"Today, Carbon Creative is a team of creative social change specialists making good on this vision. In addition to advertising and communication briefs, I lead my team on self-funded innovative bespoke social change projects, close to the agency's heart. I also enjoy the occasional keynote for like-minded organisations and am forever seeking out ways to shift the needle for the greater good."
Carbon Creative recently worked in collaboration with Australia Post to develop a campaign to promote First Nation place names being incorporated into the use of parcel post and e-commerce.  
"In doing this we also championed the recognition and acknowledgement of traditional owner groups as well as First Nations Businesses. Innovations such as this go a long way in promoting and working toward a truly reconciled Australia." 
Mr Denning was recently appointed as a member of CQUniversity's Council for a term of three years - a position he said he was proud to have attained.
"I accepted the opportunity to be on the CQU Council as a previous alumni and strong advocate for opportunities in regional Australia - and I believe CQU presents this," Mr Denning explained.
"I am hoping I can bring my experience from an advocacy, business and First Nations perspective to the Council.
"I am really proud to be an alumni of CQU and am so excited to renew my connection as a member of the University Council."