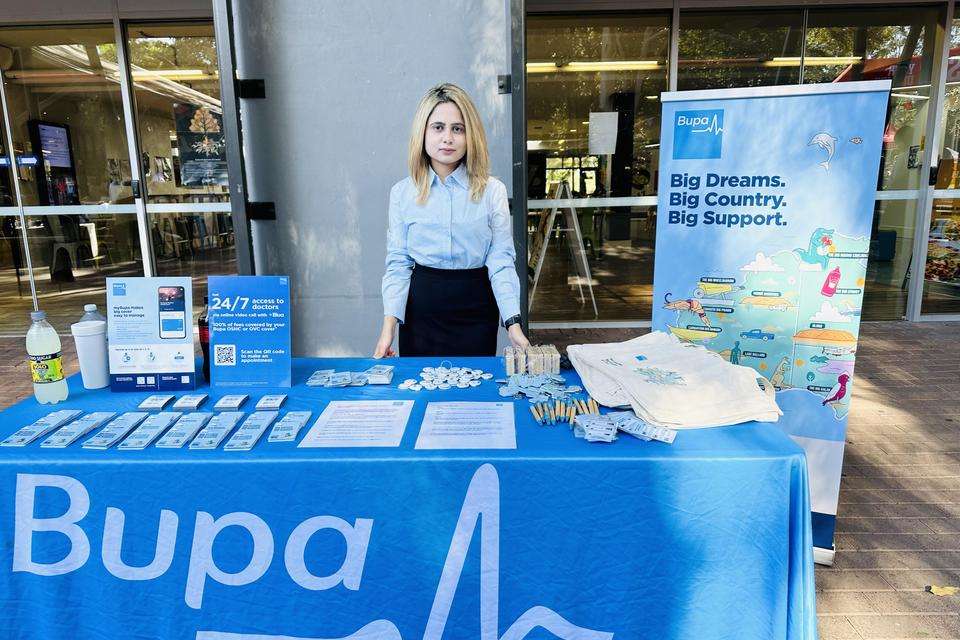 Journeying from offshore to the unfamiliar territory of life as an international student in Australia, CQUniversity alumna Taslima Dolon Sharnali has come full circle, landing success with a position as an onsite International Partnership Consultant with Bupa Health Insurance at CQUniversity's Sydney campus.
Having arrived in Australia from Bangladesh in 2020, Ms Sharnali completed a Master of Business Management (Marketing) at the end of 2022, and with her new appointment in May 2023 she is now working to support new international students with their Overseas Health Cover (OSHC) needs, as a result of a new partnership between CQUniversity and Bupa. 
Ms Sharnali said her Masters qualification and the support from CQUniversity's Careers and Development team were her main sources of support on the road to her success, seeing her thrive in a role that not only is a "perfect match" for Taslima, but also one where she is able to provide tailor-made support to international students who are undertaking the same journey she did.
"CQU has been a great support in my career journey in Australia," Ms Sharnali said.
"It was challenging to find a job after graduation, but while I was applying for jobs, the CQU Careers team reached out with a great opportunity to work for Bupa. 
"During the recruitment process my Masters degree from CQU helped me to stand out, and here now I am working for Bupa Health Insurance which is globally recognised and one of the largest healthcare companies in Australia.
"This role really is perfect for me as it matches my outgoing personality where I am able to interact with students everyday through consultations and explaining how health insurance works in Australia."
Taslima's role is a result of a partnership with Bupa and CQUniversity, where Bupa was keen to attract CQUniversity graduates to the role.
Bupa's Senior International Partnership Manager Daniel Purchase said that the partnership has been a great outcome for both CQUniversity and Bupa to be able to create opportunities for students.
"Taslima is a great addition to Bupa and a testament to the talent coming through CQUniversity," Mr Purchase said. 
CQUniversity Careers Consultant Kristina Glennon also said that it was wonderful to see Taslima come 'full circle', working in a role where she can use her knowledge from her degree and advance her career with an organisation that supports her.
"As a former international student, she has a clear perspective on the issues that are important to students, and her language skills are much appreciated," Ms Glennon said.
"She has become a recognised face on the CQUniversity campus and has already developed strong working relationships with other CQUniversity teams, and she takes part in key student events such as orientation.
"We are delighted to see her return to CQUniversity as a proud member of our alumni community."