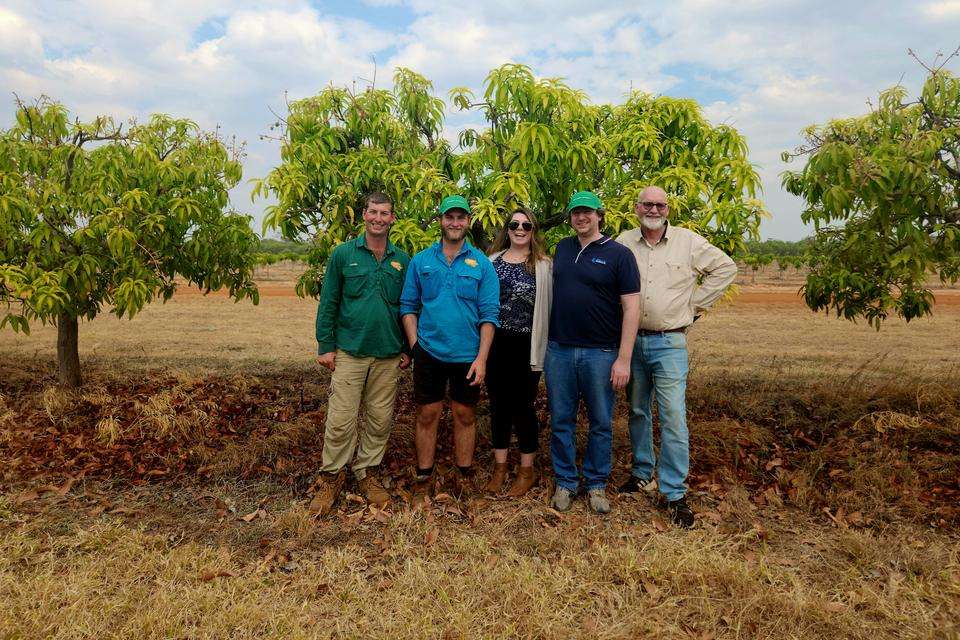 A robotic mango harvester developed by CQUniversity researchers has snapped up $1 million in venture capital at a national pitching competition for start-ups.
Founding Director of Agricultural Robotics Dr Amanda White, a partner of CQUniversity, pitched the innovation to a panel of Croc Pitch judges at the Developing Northern Australia Conference in Darwin.
"This $1 million investment from Paspalis Innovation Fund means that the technology will be able to go to growers sooner," Dr White said.
CQUniversity's Professor Kerry Walsh AM is the lead researcher of the world-first mango auto-harvester that is set to revolutionise the mango industry.
"The ground-breaking, proprietary auto-harvester solution leverages advanced robotics and vision systems to streamline the mango harvesting process," Professor Walsh said. 
"It has multiple arms picking fruit at five seconds per arm, with a 76 per cent success rate. 
"The solution is versatile with potential application to other soft tree fruit industries." 
The auto-harvester was developed in conjunction with the mango industry and Territory-based mango growers Niceforo Farms and has already received financial support from the Federal Governments Accelerating Commercialisation Program.
Professor Walsh said the development of mango auto harvester continued a trend to mechanise harvest operations, addressing health and safety issues of staff working in mid-summer heat and dealing with acidic mango sap.
Eight finalists pitched for their chance to win up to $1 million in venture capital at Croc Pitch 2023.
Paspalis chief executive officer Harley Paroulakis headed the panel of judges which awarded the mango robot the top prize.
"We think this patented technology has a huge future for local manufacturing and global exports," Mr Paroulakis said.