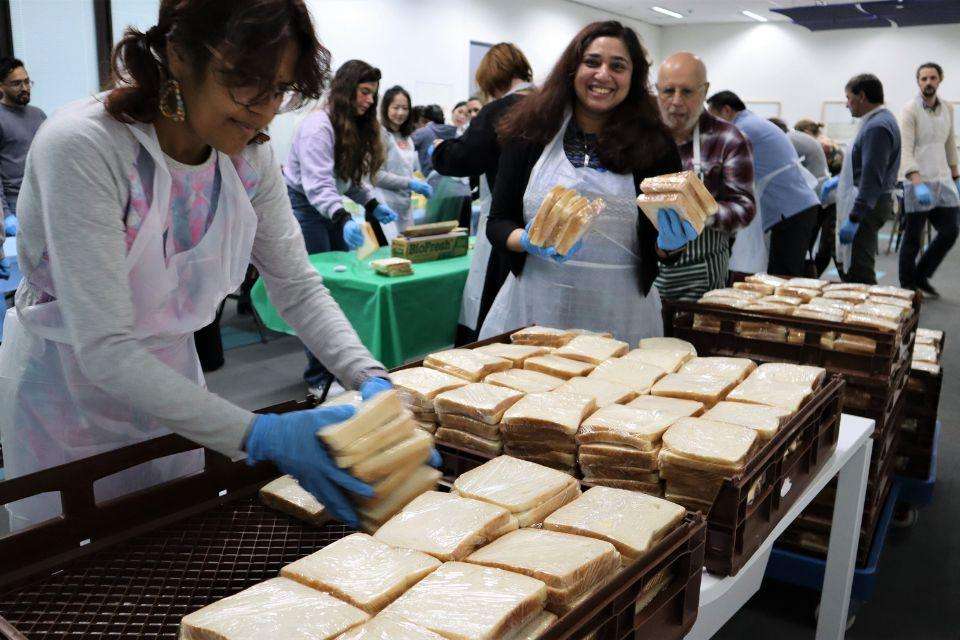 CQUniversity's Festival of Change has attracted hundreds of participants, with events inspiring sustainability, social enterprise, and even thousands of sandwiches! 
Across two big weeks in July 2023, the sixth annual celebration of changemaking has put the spotlight on social impact for inclusion, equity and accessibility across Australian communities. 
From a fair go in higher education, to young Australians driving sustainable fashion, and how social entrepreneurs are transforming regional communities, the Festival of Change showcased big ideas, and inspired real action. 
On the Melbourne and Brisbane campuses, staff and students flocked to volunteer for Eat Up Australia, the not-for-profit providing free lunches to students at more than 600 schools across Australia. 
CQU Director Strategic Engagement and Associate Vice-President (South East Queensland) Chris Veraa said the popularity of the events reflected cross-campus enthusiasm for social impact.  
"These ready-to-cook cheese toasties will be delivered to local schools, and will be appreciated by the one-in-five Aussie kids who go to school without lunch each day," he said.
"Thank you to our wonderful CQUniversity Brisbane and Melbourne campus communities for getting involved, including the many students who took time out to roll up their sleeves for the cause!"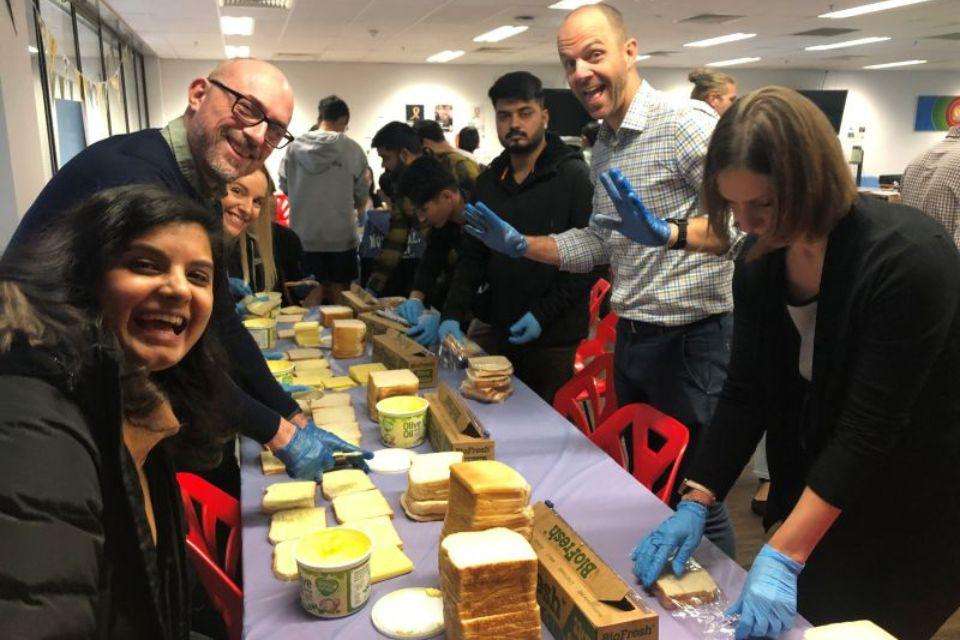 The Festival of Change launched on Tuesday 19 July, as passionate changemakers shared their insights for the Breaking Barriers event tackling inclusion, accessibility and equity in higher education. 
The free online session attracted a big audience from across education, community and social impact sectors, and was moderated by CQUniversity Social Innovation Program Manager Ashley Clarke.
In Rockhampton, Mackay and Bundaberg, big crowds heard from social enterprise leaders returning to CQU campuses, after launching their big impact careers through their studies. 
Award-winning Bundaberg not-for-profit leader Tanya O'Shea shared her experience as Managing Director of IMPACT Community Services, after completing her Bachelor of Psychology (Honours) and her Master of Business Administration (Human Resource Management) at CQU.
Through her work at IMPACT, Ms O'Shea supports a thriving team to deliver training and employment opportunities, disability services, mental health support, and socially innovative business, and she was recently named Outstanding Leader for 2023, at the Australian Not-For-Profit Leadership Awards.
Mackay's social enterprise panel event Business for Good also featured big-impact leaders, including Business alumnus Elisa Crooks who founded the sustainable housing start-up Millions in the Middle, and Nursing alumnus Kayleigh Brewster who established Mackay's only daily homelessness meal service and support network, Australian Street Aid. 
And in Rockhampton, a morning tea event heard from health worker, Nursing alumnus and advocate for the not-for-profit, Hope in a Suitcase, Jaylene Bailey.
In Cairns, a successful graduate of CQU's social enterprise accelerator iActivate Sophie Anderson shared her experiences launching a coaching business, and its focus on community wellbeing.   
And in Melbourne, Research Higher Degree student and Master of Marketing alumnus Stephanie Deenmamode showcased her research into Generation Z influences, purchasing power, and sustainable priorities, for her Master of Research thesis.
The passionate student and senior account manager has gathered data on how Gen Z connects with sustainable brands, and how platforms like TikTok, DePop and other sharing apps are influencing purchasing habits, in a bid to shape more eco-aware spending, and a more sustainable future. 
The annual Festival of Change highlights CQUniversity's role driving social change, innovation, equity and inclusion as an Ashoka U Changemaker University, and Australia's first social enterprise university certified by Social Traders.