Master of Business Administration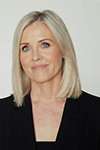 At one time, Tanya was a university dropout working for an organisation that did not value its people. To improve her situation, she decided to combine her two loves – human behaviour and business – and completed a Bachelor of Psychology (Honours) and a Master of Business Administration through CQUniversity.
Tanya is now the managing director of IMPACT Community services and has over 20 years of executive experience working in the not-for-profit sector.
She has led IMPACT's growth and diversification strategy, including developing programs tailored to respond to service gaps. Tanya and her team are on a mission to improve lives by providing support, training, and employment opportunities to some of the most vulnerable in the community.
She is passionate about supporting leaders to be successful in their personal and professional lives while maintaining self-care disciplines that support their health.
CQUniversity is proud to recognise Tanya as the 2020 Alumnus of the Year – Industry Achievement Award recipient.