SIT50116 - Diploma of Travel and Tourism Management
| | |
| --- | --- |
| Duration | There are multiple durations. Please refer to Course Structure below. |
| Location | Online |
| Study mode | Online, RPL/RCC/Credit |
| Total units | 23 |
Low-Fee course for eligible applicants.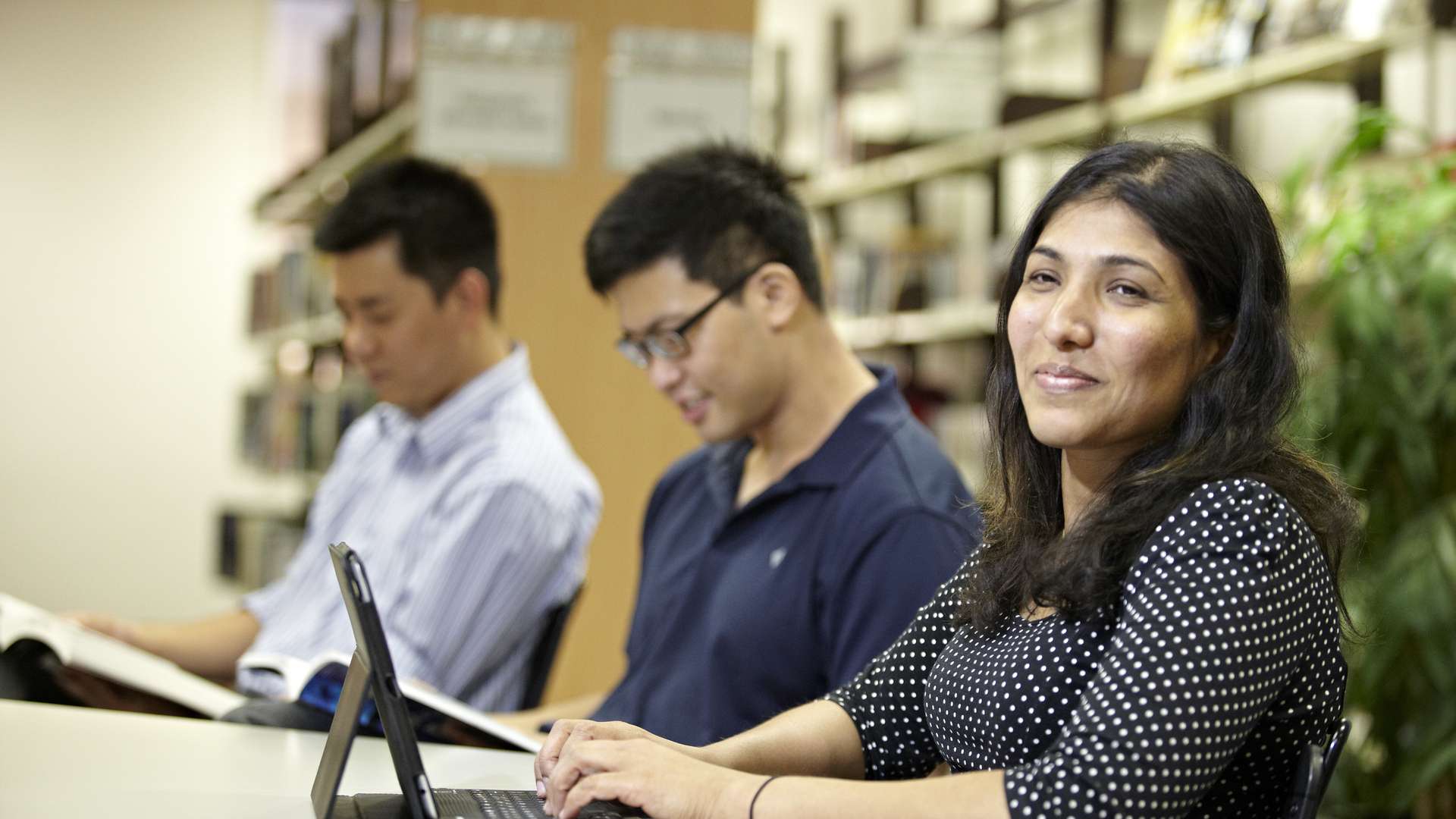 Overview
Do you have a desire to travel and are looking for the skills and knowledge to create a perfect travel experience for the customer? The Diploma of Travel and Tourism Management will develop your managerial skills and provide you with a sound knowledge of industry operations to enable you to coordinate travel or tourism operations.
This qualification reflects the role of highly skilled senior operators who use a broad range of tourism or travel skills combined with managerial skills and sound knowledge of industry operations to coordinate travel or tourism operations. They operate independently, have responsibility for others, and make a range of operational business decisions. This qualification provides a pathway to work in many travel and tourism industry sectors as a departmental or small business manager. The diversity of employers includes travel agencies, tour wholesalers, tour operators, inbound tour operators, tourist attractions, visitor information centres, and other tourism businesses.
This is a nationally recognised accredited course.
QUALITY EDUCATION, WHEREVER YOU ARE
Between our reputation for learning, teaching and research, our renowned online education offering, and our status as Australia's largest regional university, rest assured you will get a world-class education when you choose CQUniversity.
A UNI THAT KNOWS CREDIBILITY IS KEY
In just 25 years, CQUniversity has achieved some amazing feats and emerged as one of Australia's truly great universities. We have been ranked among the best in the world for our teaching and learning, and are internationally recognised for our focus on Social Innovation. Our graduates are some of the most sought-after in Australia, due to our reputation for work integrated learning and industry-aligned courses, and experience some of the nation's best graduate outcomes in terms of full-time employment and starting salary. CQUni is also regarded as the nation's most inclusive and engaged university, with our award-winning academic and research staff making a real impact on the communities and industries we serve.
A UNI THAT LEADS IN ONLINE EDUCATION
A pioneer in online study, CQUniversity has more than two decades of experience providing high quality online learning experiences across the country and even internationally. We work hard to deliver the latest techniques in online study, and have even planned our physical sites to provide more services to our widespread online study cohort.
A UNI THAT KNOWS CONVENIENCE COUNTS
CQUniversity is truly focused on our students' needs, and that means responding to what, how and where they want to study. It is why we are now Australia's largest regional university, with more than 20 metropolitan and regional locations across five states, delivering TAFE and university qualifications in on-campus, online and supported online modes to more than 30 000 students.
A UNI THAT KNOWS YOUR EXPERIENCE MATTERS
CQUniversity's strong focus on student experience ensures that you are prepared and supported on your student journey. Support services include on-campus or online orientation to assist your transition into university life, course and career advice, financial support options, study support, ongoing assistance through the Student Mentor program, counselling services, support for students with disability or medical conditions, Indigenous student support and more.
Study experience
Experienced Teaching Team
Career Opportunities
Possible job titles include: Inbound Groups Manager, Inbound Sales Manager, Incentives Manager, Tour Operations Manager, Marketing Manager, Product Development Manager, Reservations Manager, Travel Agency Manager, Sales Manager, Visitor Information Centre Manager.
Structure & Availability
Online
Duration:
Module 1 - Share, source, provide and present travel and tourism industry
| Unit Code | Unit Name |
| --- | --- |
| SITTIND001 | Source and use information on the tourism and travel industry |
| SITXCCS002 | Provide visitor information |
Module 2 - Tourism operations
| Unit Code | Unit Name |
| --- | --- |
| SITTTSL004 | Provide advice on Australian destinations |
| SITTTSL005 | Sell tourism products and services |
| SITTTSL002 | Access and interpret product information |
Module 3 - Preparing and booking customer's requests
| Unit Code | Unit Name |
| --- | --- |
| SITTTSL006 | Prepare quotations |
| SITTTSL008 | Book supplier products and services |
Module 4 - Working safely, compliance and legislation requirements
| Unit Code | Unit Name |
| --- | --- |
| BSBRSK501 | Manage risk |
| SITXGLC001 | Research and comply with regulatory requirements |
| SITXWHS003 | Implement and monitor work health and safety practices |
Module 5 - Management skills
| Unit Code | Unit Name |
| --- | --- |
| BSBDIV501 | Manage diversity in the workplace |
| SITXCOM005 | Manage conflict |
Module 6 - Quality customer service
| Unit Code | Unit Name |
| --- | --- |
| SITXCCS007 | Enhance customer service experiences |
| SITXCCS008 | Develop and manage quality customer service practices |
Module 7 - Managing staff
| Unit Code | Unit Name |
| --- | --- |
| SITXHRM002 | Roster staff |
| SITXHRM003 | Lead and manage people |
Module 8 - Human resource management
| Unit Code | Unit Name |
| --- | --- |
| SITXMGT001 | Monitor work operations |
| SITXMGT002 | Establish and conduct business relationships |
Module 9 - Leading, recruiting and monitoring staff
| Unit Code | Unit Name |
| --- | --- |
| SITXHRM004 | Recruit, select and induct staff |
| SITXHRM006 | Monitor staff performance |
Module 10 - Financial practices
| Unit Code | Unit Name |
| --- | --- |
| SITXFIN003 | Manage finances within a budget |
| SITXFIN002 | Interpret financial information |
| SITXFIN004 | Prepare and monitor budgets |
This course has no residential schools.
Practical skills will need to be demonstrated in an industry or simulated environment such as a tourist provider, guided tours, tour activities and does not need to be purely based in an office environment. Students will need access to an environment where the planning, sale and supply of tourism and travel products and services are offered along with access to organisational policies and procedures. Students not currently working in the industry, or who don't have access to workplace simulated environments will need to organise this in consultation with teaching staff. To successfully complete the video recording assessment, you will need to participate in role plays or simulated activities, set up for the purpose of assessment in a simulated workplace environment.
Requirements
Completion of the bksb (Basic Key Skills Builder) online literacy and numeracy assessment prior to enrolment, unless the student has completed an equal or higher level course.
There are no other entry requirements for this course.
Fees & Scholarships
2023 Indicative Fees
| Fee Type | Fees |
| --- | --- |
| Fee for service | $11,339 |
| Fee for service per unit | $493 |
| TAFE Priority Skills Fund/Training Program fee per unit | $225 |
| Co-Contribution Fee | $7,958 |
| Co-Contribution Concessional Fee | $6,900 |
| Co-Contribution Fee per unit | $346 |
| Co-Contribution Concessional Fee per unit | $300 |
| RPL Fee for service per Unit | $247 |
2024 Indicative Fees
| Fee Type | Fees |
| --- | --- |
| Fee for service | $12,029 |
| Fee for service per unit | $523 |
| Co-Contribution Fee | $8,464 |
| Co-Contribution Concessional Fee | $7,406 |
| Co-Contribution Fee per unit | $368 |
| Co-Contribution Concessional Fee per unit | $322 |
| RPL Fee for service per Unit | $262 |
At CQUniversity, we believe higher education should be for everyone. No matter your situation, we know that everyone needs a helping hand from time to time, and we are proud to offer a wide range of scholarships, bursaries and stipends.
Our scholarships could help you pay for things like relocation, living on campus, laptops and technology, childcare, study and living expenses, travel and more. 

How to apply
You've made an excellent choice. Now that you have decided to train or study at CQUniversity, the next step is to apply, and we are here to assist you every step of the way.
Before you apply, you will need to have a Unique Student Identifier (USI). If you do not have a USI, creating one is quick and easy. Simply visit usi.gov.au to create one. International students can apply for a USI once in Australia.
You can apply for this course by clicking the Apply Now button below. Should you require any assistance please contact our Student Advice team by calling 13 27 86.