Bachelor of Arts (Honours)
| | |
| --- | --- |
| Duration | 1 year full-time, 2 years part-time |
| Location | Online and Rockhampton |
| Next start term | Term 1, 2024 |
| Study mode | On Campus, Online |
| Course code | CA44 |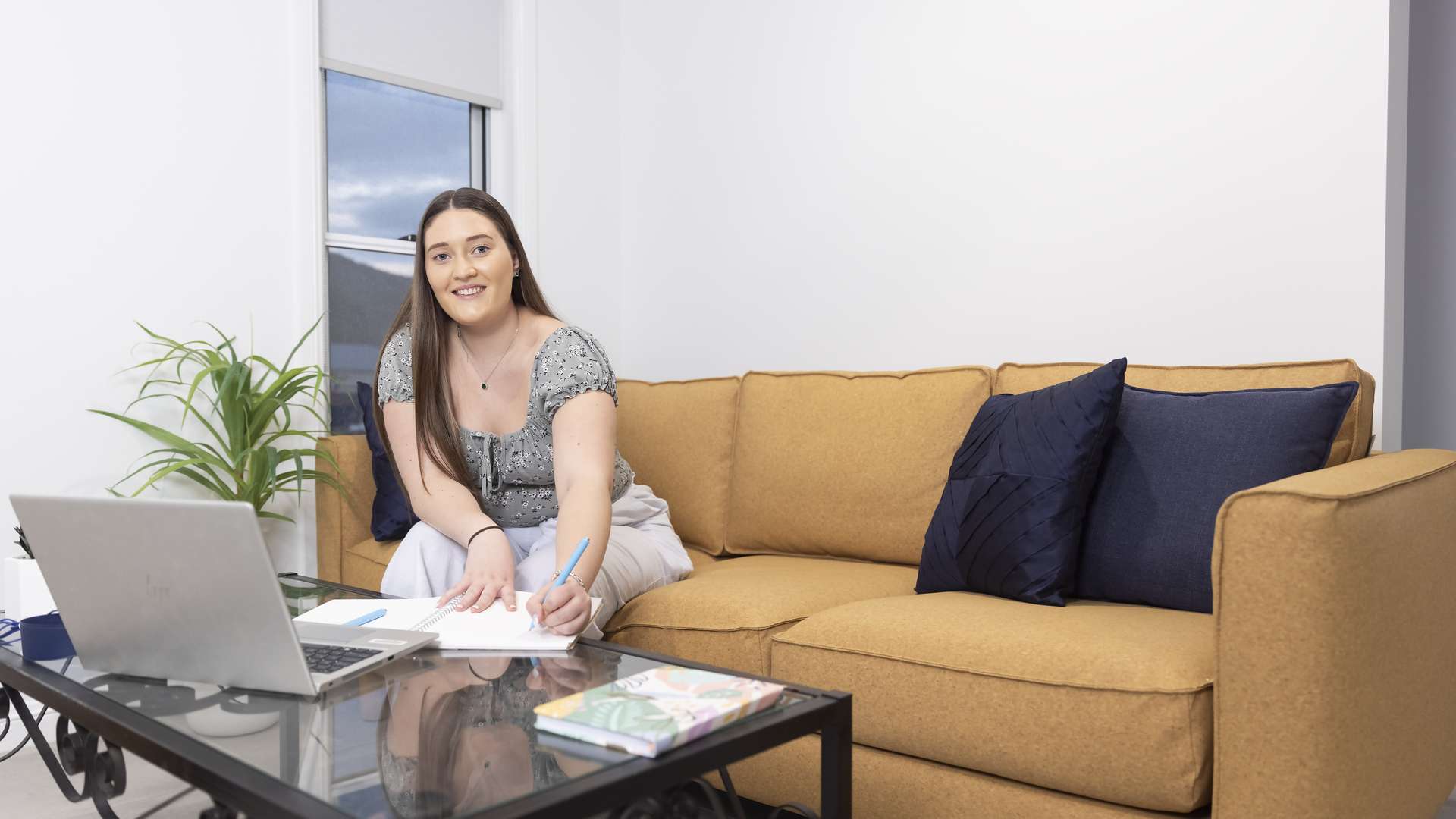 Overview
Study the Bachelor of Arts (Honours) to continue your undergraduate studies at a higher level, specialising in a particular area of interest. On completion, you will be particularly sought after by employers and can choose from more interesting research and development positions.
The Bachelor of Arts (Honours) course combines research skill acquisition and a dissertation to prepare you for entry into further research higher degrees or increase your competitive advantage for employment opportunities, particularly research-related employment. You will build on your undergraduate knowledge of the underlying principles and concepts in a humanities or arts discipline by selecting a specific research topic consulting with an academic advisor. You will gain practical research skills as well as in-depth knowledge of your chosen research topic. You will also acquire advanced cognitive skills and be able to review, analyse, consolidate and synthesise knowledge and be able to identify and provide solutions to complex problems with intellectual independence.
Study experience
Authentic Learning Experiences
Career Opportunities
Completion of the Bachelor of Arts (Honours) will prepare you to pursue employment opportunities in fields such as:
community development
counselling
education
government
healthcare
media and communications
research
sociology
social work or political advocacy
writing.
Structure & Availability
Course Structure
This course consists of half (24 credit points) coursework and half (24 credit points) dissertation. Coursework consists of four units (or equivalent) based on assessment. Details of the assessment and word length of the dissertation will be advised by the program coordinator.
Honours level research projects can be pursued in the following disciplines: English and Cultural studies, Creative Writing, Geography, History and Politics, Indigenous Studies, Journalism, Public Relations, Visual Arts, Theatre Studies and Music.
Unit Information 
For information on the units you could study as part of this course, visit the Handbook and select the "Course Structure" tab.
Credit Transfer Information 
If you have already completed study relevant to the course you have enrolled in, you may be eligible for credit transfer.
On-Campus Availability
| Intake | Locations |
| --- | --- |
| Term 1, 2024 | Rockhampton |
| Term 2, 2024 | Rockhampton |
Online Availability
| Intake | Locations |
| --- | --- |
| Term 1, 2024 | Available Online |
| Term 2, 2024 | Available Online |
Majors and minors are not applicable to this course.
This course has no residential schools.
Requirements
Student Profile
If you would like to read about the student profile for this course, view our Course and Entry Score Profile for Term 1, 2023.
Institute Profile
To find out about CQUniversity's Undergraduate Profile for Term 1, 2023, view our Institute Profile.
Recommended study
Prerequisites
The Bachelor of Arts (Honours) course is open to students who have completed an undergraduate degree from a recognised higher education institution and who have achieved a GPA of at least 5 (or higher amount set by the School) in a relevant major as well as any specific discipline requirements such as selected perquisites in their undergraduate course.
English test results remain valid for no more than two years between final examination date and the date of commencement of the study, and must appear on a single result certificate.

You will have to meet this course's
inherent requirements
by demonstrating essential skills and attributes.
Fees & Scholarships
2023 Indicative Fees
| Fee Type | Fees |
| --- | --- |
| Commonwealth Supported Place – Indicative First Year Fee | $15,140 |
2024 Indicative Fees
| Fee Type | Fees |
| --- | --- |
| Commonwealth Supported Place – Indicative First Year Fee | $16,320 |
| Domestic Full Fee Paying – Indicative First Year Fee | $27,756 |
Indicative first-year fee
The fees listed are indicative only and based on enrolling in a full-time study load for one academic year (generally, this is eight units over two terms). Your fees may vary depending on the units you select and the number you study per term. Fees are reviewed annually and are subject to change. Understanding your fees.
Commonwealth support and government assistance loans
Commonwealth Supported Places (CSPs) are subsidised by the Australian Government, meaning you are only required to pay the student contribution rather than full tuition fees if you meet eligibility requirements. If offered a CSP, you may be eligible for a HECS-HELP government loan. HECS-HELP is an Australian Government loan scheme that assists you in paying your student contributions. Provided you meet the HECS-HELP eligibility criteria, you may use HECS-HELP to defer part or all of your student contribution fees. Learn more about paying for university.
Other study costs
Part of your course costs includes Student Services and Amenities Fees (SSAF). There may also be additional costs as part of your studies, such as textbooks, technology expenses, travel expenses, professional certifications, uniforms, or vaccinations. Explore other study costs.
At CQUniversity, we believe higher education should be for everyone. No matter your situation, we know that everyone needs a helping hand from time to time, and we are proud to offer a wide range of scholarships, bursaries and stipends.
Our scholarships could help you pay for things like relocation, living on campus, laptops and technology, childcare, study and living expenses, travel and more. 

How to apply
If you have decided what you would like to study and are ready to apply, we're here to help you along the way.  Before you apply, you will need to have a Unique Student Identifier (USI).  If you do not have a USI, creating one is quick and easy.  Simply visit usi.gov.au to create one.

Want to know more about application dates and other admission information?
View our important dates information and read about other admission considerations such as information for domestic students with overseas qualifications, indigenous support, and elite athlete, coach and performer support.

APPLY DIRECTLY TO CQUNIVERSITY
To apply for this course, submit your application directly to CQUniversity using the Apply button below.