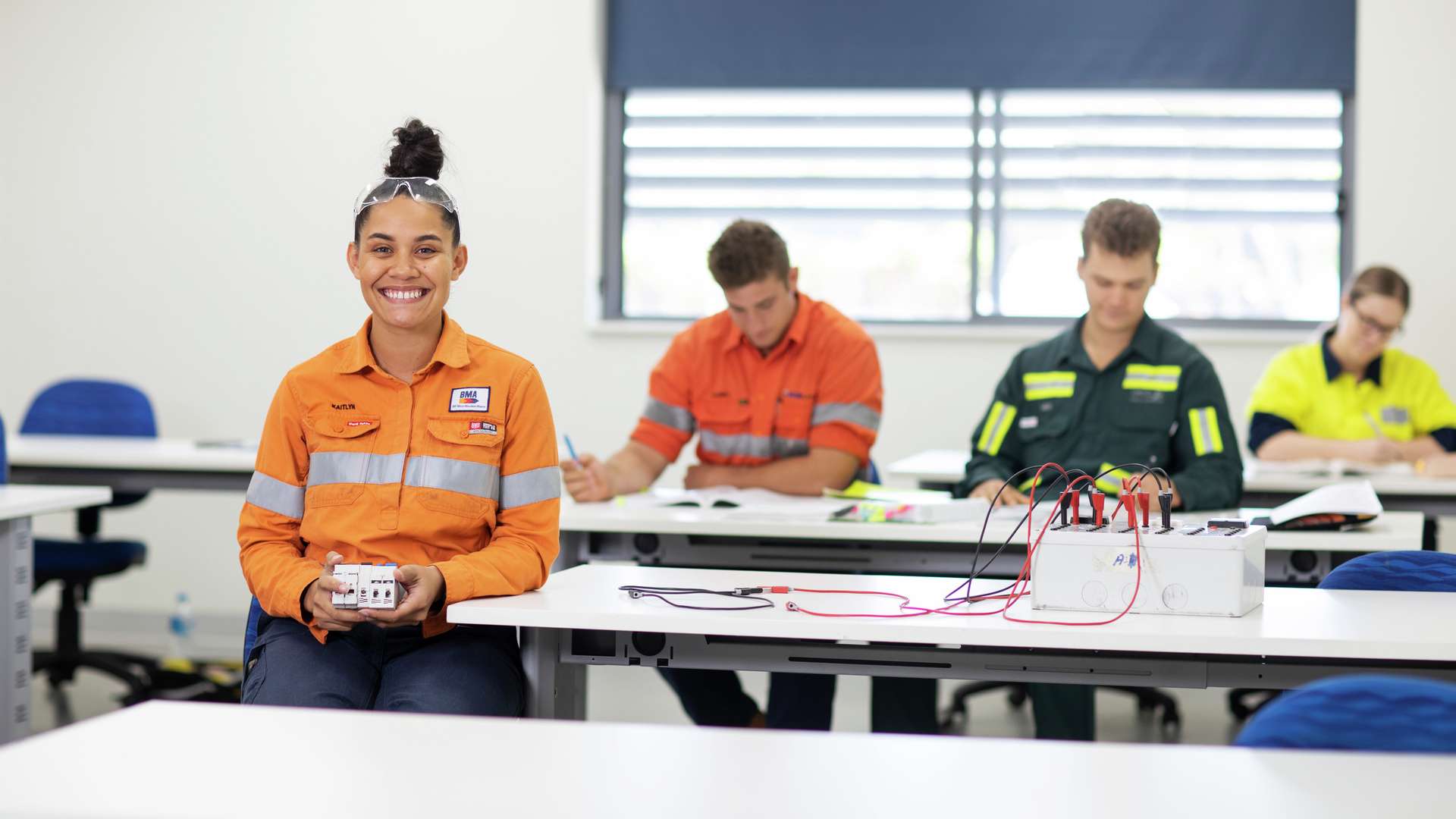 The School of Trades offers a range of vocational education and training certificates across a number of trade disciplines. Training delivered is structured to produce optimum outcomes for students and industry. This may include on-site, on-campus, online or a combination.
Our TAFE trade courses are industry focused and offer training from entry-level Certificate I and II to highly skilled Certificate III and IV. Training areas span automotive, engineering, construction, electrical, logistics and plant operations. Apprenticeship delivery is our specialty, we take the time to work with employers.
Realistic and practical learning is provided through the use of modern industry-standard equipment and facilities designed to replicate real-world job sites. Workplace health and safety is at the forefront of all hands-on training, ensuring we provide course graduates who are safe and valuable team members to any business.
Our teachers have a passion for their trade. They are skilled educators who have the ability to translate years of on-the-job experience to their students at every level of their training.