The Conservatorium Academy is a centre for creative and performing arts training for school-aged children and is part of the School of Education and the Arts at CQUniversity.
The purpose of the Conservatorium Academy in Mackay is to provide music and theatre training as an extension to the dance, drama and music classes that young people may already be engaged in. In keeping with this philosophy, the Conservatorium Academy will provide students with opportunities to perform through regular concerts and special events.
Operating out of our fully equipped, professional theatre, studios and teaching spaces, classes are delivered in a safe, educational and recreational environment by outstanding teachers and tutors. We look forward to nurturing your child's enthusiasm for the performing arts and all it has to offer!
A welcome from our CQCM director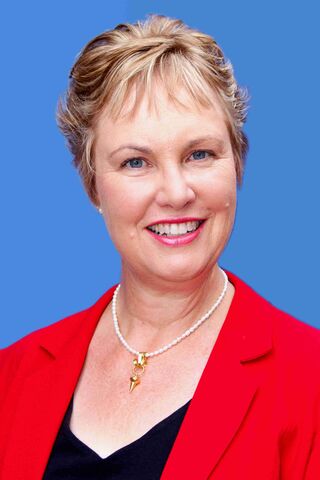 Welcome to the Conservatorium Academy!
Our aim is to provide a safe, educational and recreational environment, with high-energy, fun classes taught in a friendly and encouraging atmosphere.
In addition to using our fantastic facilities, students will also interact with internationally acclaimed visiting industry professionals who work with the Bachelor of Music and Theatre students at CQUniversity. Some of the professionals that have worked with CQCM students include Chloe Dallimore (Sydney), Peter Cousens (Sydney), Glen Hogstrom (Melbourne), Jason Langley (Melbourne), John Morrison (Sydney), Jeff Jarvis (USA) and Dan Barnett (Sydney).
The full-time staff of the music and theatre programs are also internationally recognised artists who have tutored graduates who are now working professionally in music and theatre in Australia and around the world. We endeavour to help each student develop a love of music and theatre and all it has to offer, whilst maintaining their own personality and individuality within a high quality and rigorous program.
My girls really look forward to the no pressure, encouraging and fun atmosphere each week and I love that they've made a vast array of new friends from many different schools.
~ Liz, mum of two Conservatorium Academy participants
Conservatorium Academy for Musical Theatre runs on Saturdays. Classes are split by age group and run all day Saturday from 9 am to 1 pm.
Each term, the classes will follow a theme, appropriate to the age group. This theme may follow a well-known musical or could include self-devised material so that students are given the best opportunities to develop their music theatre skills.
Each class will include a combination of:
Dance warm up
Drama exercises and scene work
Singing exercises and songs
Mini Music Theatre
Eligibility: Prep to Grade 1
Class time: 9 am
Duration: 45 mins
Junior Music Theatre
Eligibility: Grade 2 to 4
Class time: 10 am  
Duration: 60 mins
Intermediate Music Theatre
Eligibility: Grade 5 to 6
Class time: 11 pm
Duration: 60 mins
Senior Music Theatre
Eligibility: Grade 7 to 12
Class time: 12 pm
Duration: 60 mins
Please note that these times are subject to change based on total enrolments and will be confirmed early in 2023.
Mini Music Theatre
Term 1: $90
Term 2: $90
Term 3: $100
Junior Music Theatre A & B
Term 1: $114
Term 2: $114
Term 3: $127
Intermediate Music Theatre
Term 1: $130
Term 2: $130
Term 3: $145
Senior Music Theatre
Term 1: $130
Term 2: $130
Term 3: $145
There is a concert levy of $10 per student, per term incorporated within each terms fee to cover expenses incurred at concert time.
Term 1 – 04 February to 25 March
Term 2 – 22 April to 17 June (no classes on 29 April)
Term 3 – 15 July to 9 September, Concert Day – 10 September
Term 2 Open Class
In week 8 of Term 2 (10 June ), students will present an Open Class for parents, family and friends at the CQCM Theatre. Students are expected to wear their Con Academy uniform and class times are as per normal. Concert & costume information will be distributed at this class.
Term 3 public concert
In Week 9 of Term 3 (9 & 10 September ), the students will present an end of term concert for the Conservatorium Academy. Dress rehearsal for all students will be on Saturday 9 September  from 9 am to 3 pm in the CQCM Theatre. There will be two public performances on Sunday 10 September in the CQCM Theatre at 1 pm and 4 pm. Costs and booking information will be provided at the beginning of Term 2. All further concert information will be provided at the Open Class in Term 2.
Our Staff
Nicole Pillhofer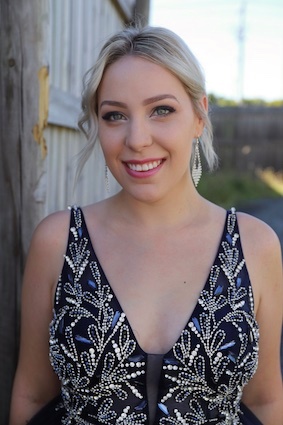 Australian soprano Nicole Pillhofer has been an active performer for many years. With extensive performance experience in regional Queensland, Nicole has also toured throughout New Zealand, Malaysia and the United States of America as a singer, instrumentalist and vocal coach.
As an emerging artist, Nicole's main focus is the repertoire of the Baroque, Classical and Romantic periods, but she also is growing in experience with contemporary classical art song, specialising in Australian composition. Over the years, Nicole has successfully competed in a number of vocal competitions and received numerous awards, most recently winning the Australian Concerto and Vocal Competition (2022) and also the North Queensland Operatic Aria Contest as well as being awarded Most Pleasing Classical Voice (2022). She was the soprano soloist for Vivaldi's Gloria with the Mackay Choral Society (2019), portrayed the lead role of 'The Plaintiff' in Mackay Choral Society's production of Trial By Jury (2021), and was the featured soloist with Camerata – Queensland's Chamber Orchestra on their regional 'Classical Reimagined' tour (2022). This coming July, Nicole has been invited to perform as the soprano soloist for Handel's Messiah with Vox Suara and the BMA Symphony Orchestra in Kuala Lumpur, Malaysia.
Since 2021, Nicole has worked with extensively with young performers both in Australia and overseas through her work with collaborative company The Culture Exchange. She has facilitated a number of youth singing and music theatre workshops and is very passionate about nurturing and fostering a love of music and singing in young people.
It has been a great source of joy for my children to be part of the Con Academy family for the last four years. I have seen them grow in confidence and skill. I have repeatedly recommended the program to interested families.
~ Stephanie, mum of two Conservatorium Academy participants
Conservatorium Academy students
Check out some of our students having fun onstage.