At CQUniversity, we have a wealth of research experts involved in major local, national, and international research projects focusing on sustainable business practices aligned with the Sustainable Development Goals. The industry linkages and research activities of WERG group members principally focus on the rapidly changing workplace environment, transformation in institutional and leadership practices, and emergent social, economic, regulatory, and policy challenges influencing business and society.
The WERG team is committed to addressing industry needs through undertaking action research in partnership with private, public, and non-profit sector organisations relating to gender and diversity in employment, business ethics and governance, and the intersection of new technology with new forms of work.
Working with organisations in health, employment, local government, and social services, WERG offers a range of capabilities that can translate knowledge into a hybrid workplace working model, public policy initiatives, small business development, and institutional architecture for inclusive community engagement practices.
Research areas
Leadership in the public health sector
Employment and career development of a diverse workforce
Human resource management innovations
Responsible leadership and employee outcomes
Strategic human resource management and practices
Public-private partnerships
Developing the workforce's cultural intelligence
Capacity building of workers from migrant and refugee backgrounds
Employee health and wellbeing
WERG Researchers
Professor Quamrul Alam
Professor Quamrul Alam is a co-lead of WERG. He has published over 50 journal articles, presented over 100 conference papers and reports, six books, and 21 book chapters, and chaired many sessions in international public management and governance conferences.
Associate Professor Huong Le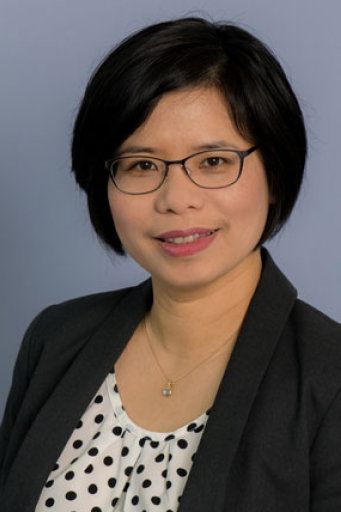 Associate Professor Huong Le is a Co-lead of WERG. Huong's research interests focus on workforce development, capacity building and career development of workers from migrant and refugee backgrounds, and employee health and wellbeing.
Associate Professor Olav Muurlink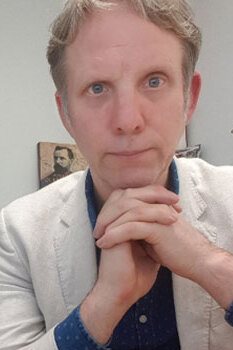 Associate Professor Olav Muurlink is a social and health psychologist, with a focus on working time (including overwork/workaholism, shift work, evening and night work, unusual working hours or weekend work hours) and counter-attitudinal behaviour.
Dr Upamali Amarakoon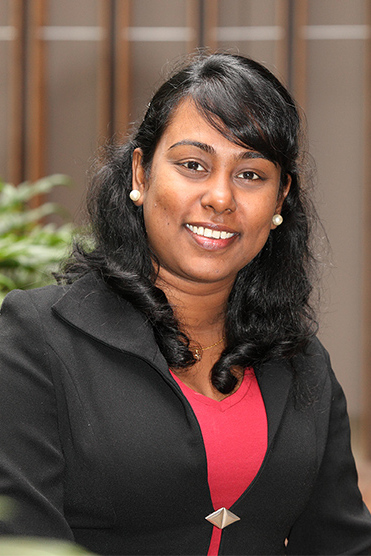 Dr Upamali Amarakoon is an early career researcher and a senior lecturer in HRM. Her current research focus is on aged-care workforce challenges, attraction, and retention of employees in small and medium sized organisations in regional Queensland.
Dr Vanita Yadav
Dr Vanita Yadav is an Innovation and Entrepreneurship Expert. She is skilled in Business Innovation, Business Models, Entrepreneurship, Design Thinking, Globally distributed work, Managing Virtual Teams and Management Research.
Dr Matt Nichol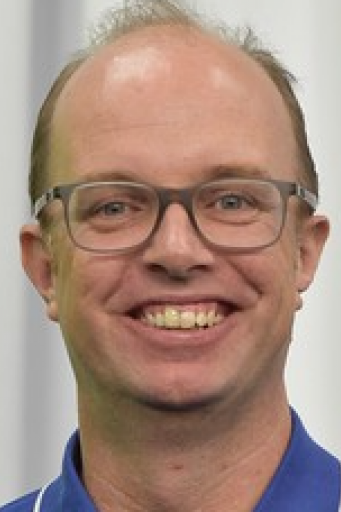 Dr Matt Nichol's research focus is on sports law and he uses approaches to employment law and regulatory theory to examine contemporary issues the regulation of professional team sport. Specifically, Matt's research uses several sports in Australia, the United States and Japan to examine labour regulation, labour mobility, wages, corporate governance, human rights, integrity and gender equity
Dr Sardana Khan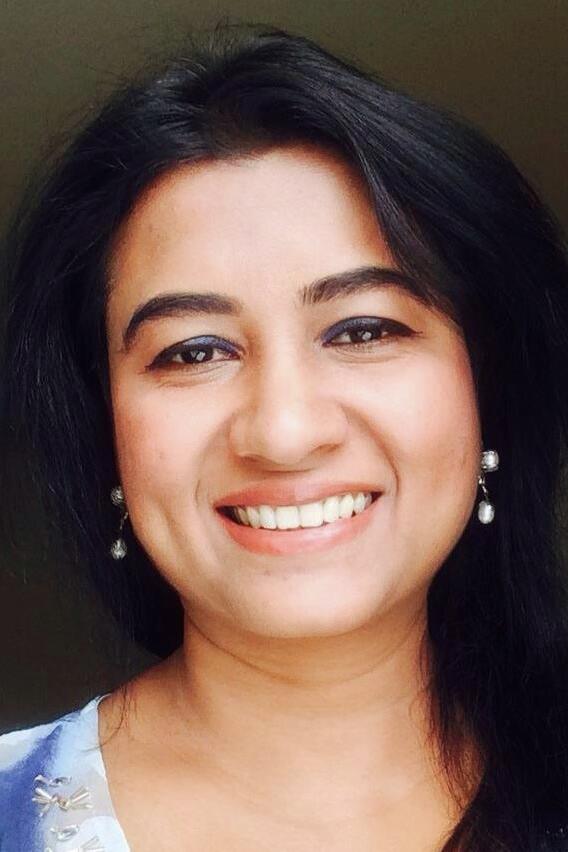 Dr Sardana Khan's research interests include high performance work systems, diversity and inclusion, sustainable, emerging and decent employment practices and global supply chain management. Her current research projects focus on clothing industry and age care sector.
Dr Robert Grose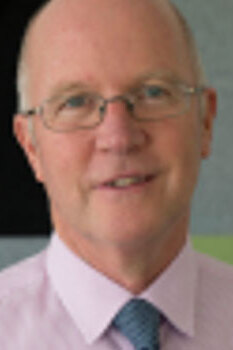 Dr Robert Grose is an active researcher whose research interests lie in the areas of accounting education, Fin Tech, financial accounting and auditing. In addition to publishing several academic journal articles and academic conference papers, Robert has authored several accounting, auditing and accounting software textbooks published through Pearson Australia.
Dr Ann Sardesai
Dr Ann Sardesai has published widely in the field of public sector accounting, performance reporting, performance management systems, management control systems, organisational change, social and environmental accounting, and intellectual capital.  Her current research interest focuses on the challenges and opportunities of digitalisation in performance management.  Ann has published around 30 journal articles including book chapters in A and A* journals.
Dr Victoria Lambropoulos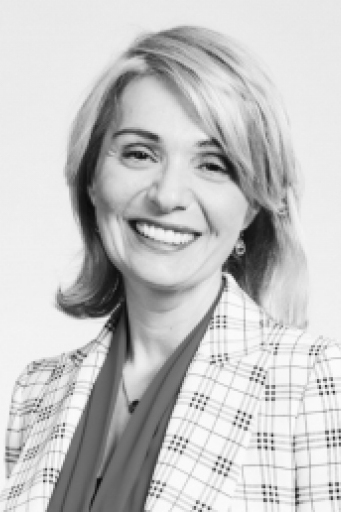 Dr Victoria Lambropoulos is an accomplished legal academic and barrister. Victoria enjoys writing and researching the law. Her main area is employment law in which she also practices.
Dr Amlan Haque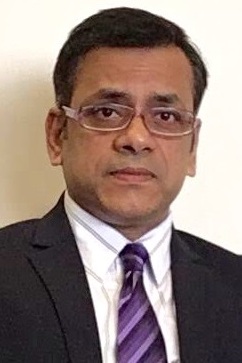 Dr Amlan Haque's research interests include responsible leadership, leadership practices and employee outcomes in organisations, presenteeism, strategic HRM, climate change and complex modelling using structural equation modelling (SEM). Dr Haque is working as a research scholar at the Fight Food Waste Cooperative Research Centre – a 10-year research program and holds over $60 million of funding from around 60 organisations throughout Australia.
Dr Catherine White
Dr Catherine (Cait) White is an expert in the area of organisational communication with a specific focus upon discourse and rhetorical analysis.  She is particularly interested in organisational culture, gender, and communication technology.
WERG RHD students
AKM Fazlul Haque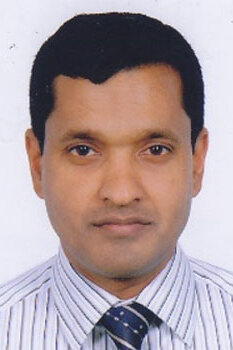 Topic: Private Sector-led Power Generation in Bangladesh: An Examination of a Public-Private Partnership (PPP) Model.
This Ph.D. research student examines how the energy policy has developed a private sector-led power and energy sector in Bangladesh, which attracted substantial investment in power and energy infrastructures. However, he explains that the sustainable outcome was mixed due to the lack of effective competition in the sector and the absence of a well-crafted long-term sustainable energy policy. He also investigates the monitoring and evaluation mechanisms for assessing the impact on private sector power generation. Initial findings show that the regulatory environment for private sector power generation is ineffective and private sector companies have developed underutilized capacity using subsidy policies.
Kylie de Klerk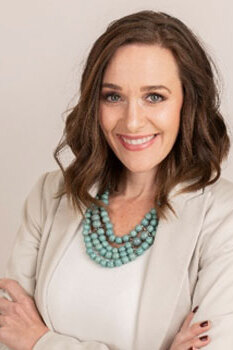 Topic: What is the role of leadership in ensuring psychological safety and wellbeing in a culturally divergent workforce in the public healthcare sector in Australia?
In the global and local public healthcare sector, leaders are faced with numerous challenges to deliver equitable and sustainable healthcare to communities. These concerns include the administration of financial and human-resources, efficient adaptation of primary healthcare and hospital services, and expanding care for a diverse and increasing population size.
In Australia, public health leaders are further required to consider the complexity of an expansive geography, a burgeoning ageing community, a multicultural population and divergent healthcare workforce. Notwithstanding, the recent SARS-Covid-19 pandemic revealed that the leadership must navigate these complex and unfamiliar circumstances with fragmented information, disrupted supply chains, and healthcare worker stress- all for an indefinite duration. Consequently, the pandemic has highlighted the enduring and performance-limiting adverse mental health and wellbeing states suffered by healthcare workers who report anxiety, burnout, and withdrawal because of their occupations. Subsequently, this has been linked to poor patient and organisational outcomes.
As such, the leaders' communication behaviours play a critical role in the mental health and wellbeing of Australia's healthcare workforce and creating an environment of psychological safety, particularly during times of distress, disorganization, and complexity.
Kylie's study investigates how the specific role of leadership communication behaviours moderates the primary healthcare workforce's well-being and perceptions of psychological safety. She is also researching Australia's culturally divergent healthcare worker's perceptions of belonging and inclusion because of the leadership's behaviour, and the healthcare worker state of engagement due to perceptions of psychological safety.