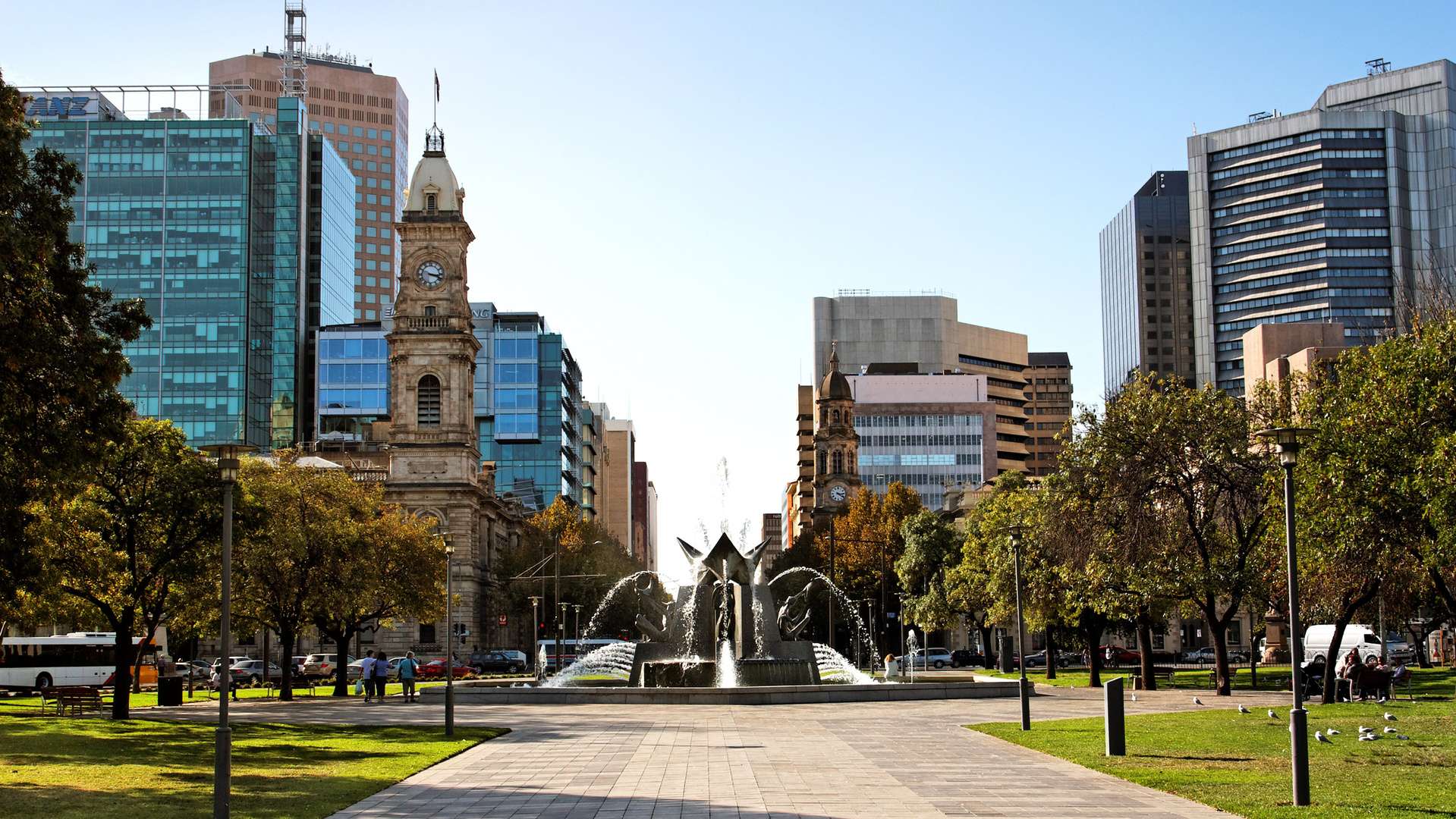 Our Adelaide campus is situated to the south-west of the city within close proximity to the Showgrounds, making it easily accessible to various forms of public transport. The campus is also headquarters of the Appleton Institute, a multidisciplinary research hub. The institute specialises in research, teaching and community engagement in a wide range of areas including sleep and biological rhythms, fatigue management and rostering, human factors and safety science, applied psychology and behavioural health.
With a campus-based right here in Adelaide as well as partner Regional University Centres in Berri, Murray Bridge, Uni Hub Spencer Gulf (incorporating Port Pirie, Port Augusta and Kadina) to support your online study, we offer courses that can take you anywhere.
Some of our courses in disciplines like occupational health and safety, paramedical science and psychology have on-campus components, providing students with access to our teaching team and a personalised and interactive learning experience.
We've made it easier to balance study with work and family. With a strong commitment to providing a quality online study, you can study at home, at your own pace, while enjoying great local facilities, including a state-of-the-art sleep research centre, the latest in online learning and supportive lecturers.
Adelaide is the capital city of South Australia and is also voted the 35th best city in the world to study in 2022 (QS Best Student Cities 2022). Adelaide is a culturally diverse city that is ranked as one of the most liveable cities in the world, the city is noted for its many festivals, its food, wine and culture and its long beach fronts. You will discover superb architecture, cultural boulevards, surrounding parklands, wide streets and attractions such as the Adelaide Botanic Gardens, Zoo and North Terrace.
Professor Sally Ferguson
Professor Sally Ferguson leads the team in Adelaide and is also the Director of University's Appleton Institute. Sally has worked in the tertiary education sector for more than twenty years in teaching, research and leadership roles. With a research focus on sleep and biological rhythms, Sally has led to projects with government, community and industry partners addressing issues  relating to shift work and non-standard hours, fatigue risk management and workplace countermeasures that support health and wellbeing. Sally holds a PhD, a Masters degree and a Bachelor of Science Honours.
The campus hosts teaching and research staff in the fields of applied, clinical and positive psychology; human factors; workplace health and safety; paramedic science; and behavioural health with a focus on sleep,physical activity and diet. We partner with industry, government and community on research projects in all of these areas.
The research facilities at the campus include a state-of-the-art sleep research facility, a high-fidelity locomotive simulator, and cognitive and physiological testing laboratories, key infrastructure supporting a significant part of the research program of the Appleton Institute. Our research teams also spend time in the field doing on-site data collection in collaboration with partners.
Our location provides a unique experience for local students. With access to library and computer facilities, lecture rooms, and shared spaces, at the Adelaide campus, students are part of our team.
Community engagement
The nature of our disciplines means that we are engaged with our communities, employers, external research partners and other stakeholders. Our staff are committed to ensuring that our Campus and The Appleton Institute are at the forefront of the University's engaged agenda.
State-of-the-art sleep laboratory with six bedrooms and time-isolation capabilities
Interactive rail simulator
Photocopying, scanning and printing facilities
Free Wi-Fi for students
Online Study Centre
Tutorial meeting rooms available for you to form study groups
Multimedia meeting facilities with state-of-the-art video conference facilities*
Student social areas to engage with other students and staff
Presentation areas available for information sessions and meetings*
Support staff on hand to assist with student enquiries
Library
External café located nearby.
* Bookings may be required, some facilities available only outside of set class times.
You can get in contact with the Adelaide campus with the contact details below or via email.