Current Research
Cortisol Metabolites in the faeces of koalas as a measure of stress
Location: faecal pellets will be collected from koalas radio-tracked at various sites in (South East Queensland (SE Qld) and at the Australia Zoo Wildlife Hospital during Phase 3 of the research and at various locations in Central l Queensland (CQ) for Phase 4.
Summary: During Phase 1 and Phase 2 of this project we have established the main cortisol metabolite/s in koala faeces and established the baseline levels of these during the breeding and non-breeding seasons and between sexes. We have also established which enzyme immunoassay (EIA) kit is most suitable at detecting these metabolites to obtain consistent information. Phase 3 and Phase 4 are looking at the correlation between cortisol metabolite values habitat health and Chlamydia diseases in SE Qld and CQ respectively.
Funding Source
Phase 1: Identification of Koala (Phascolarctos cinereus) Faecal Cortisol Metabolites Using Liquid Chromatography-Mass Spectrometry and Enzyme Immunoassays, supported by University of Queensland 'Science with Impact Fund' and CQUniversity.
Phase 2: Seasonal Variations of Faecal Cortisol Metabolites in Koalas in South East Queensland, supported by a CQUniversity NSRG internal grant.
Contact
CQUniversity: Dr Flavia Santamaria and Dr Rolf Schlagloth
Central Queensland Council's Koala Recovery Plans
Location: All Local Government Areas within Central Queensland with koala habitat.
Summary: The relic koala habitat within Central Highlands, Rockhampton, Livingstone and Isaac Local Government Areas has been mapped. Also, the lands with potential for recovery as koala habitat have been mapped. This project will develop conceptual plans for the realistic conservation of koalas and koala habitat in these Central Queensland local government areas.
Contact
CQUniversity: Dr Alistair Melzer, Dr Rolf Schlagloth and Dr Flavia Santamaria
Managing Central Queensland's Clarke Connors Range Koalas
Location: Hills and ranges associated with the Clarke-Connors Ranges from around Collinsville south to Marlborough.
Summary: This is a long-term study. The research program commenced in 2016 with funding from the Qld Department of Transport and Main Roads. This multidisciplinary program involves local landholders, CQUniversity, University of Queensland and local community groups. Areas of research include the ecology of the koala, population and habitat dynamics as well as broad-scale remote sensing of koala habitat landscapes.
Contact
Ecology and Management of Central Queensland's Koala Islands
Location: St Bees Island, Brampton Island, Rabbit and Newry islands. The study area is primarily focused on St Bees (20 o 55' 14.12', 149 o 26' 32.50') and Brampton (20 o 48' 34.73', 149 o 16' 27.64') Islands in the South Cumberland Islands and Brampton Islands national parks north-east of Mackay in Central Queensland. Secondary study areas have been established on the nearby Rabbit and Newry Islands (20 o 51' 24.20', 148 o 54' 57.80') north of Mackay and in the Newry Island National Park.
Summary: This long term study commenced in 1998. It is a multidisciplinary research program involving community, universities, state government agencies and international interests. Areas of research interest include structure and dynamics of koala habitat; koala ranging behaviour, habitat utilisation and diet; demography, population dynamics and social interaction; genetics and disease profiles.
Contact
CQUniversity: Dr Alistair Melzer
University of Queensland: Dr William Ellis, Dr Sean Fitzgibbon
Potential
Central Queensland's Koala Re-Introduction
Location: Rockhampton and Livingstone Local Government Areas.
Summary: This project explores the potential to recover koala populations in relic koala habitat in eastern Central Queensland. Initially the project will test the feasibility of direct reintroduction of koalas, and develop the methodology for the acclimatisation, release and monitoring of the koalas. The project will also explore the needs of rural landholders to accommodate koalas into property planning.
Contact
CQUniversity: Dr Rolf Schlagloth, and Dr Flavia Santamaria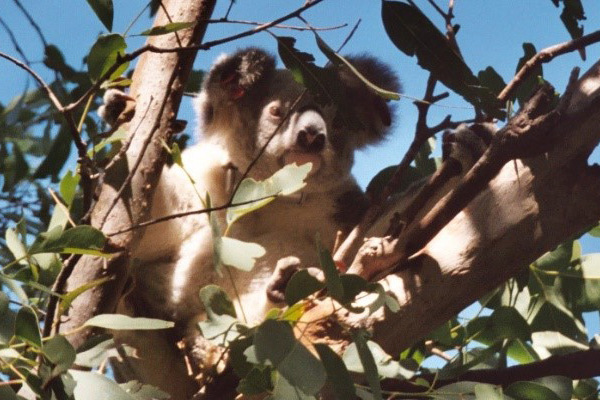 Past Projects
Koala Mortality Black-Spots on Regional Highways
Location: Midland Highway, between the City of Ballarat (37 o 33' 35', 143 o 51' 21") and the township of Meredith (37 o 50' 29", 144 o 04' 39' on the way to Geelong), Victoria. The study area was focused on two sections, the 48 km stretch of highway between Ballarat and Meredith and a 2 km stretch of the same road just before Meredith. The study site included 5 km on both sides of the highway.
Summary: This study analysed data collected from local wildlife carers on sick and injured koalas to determine the significance to the local koala population of collision with vehicles. It further looked at koala road kills along the highway, attempts to identify koala road kill black-spots and ultimately aimed at developing a model to determine the parameters that are most significant in the formation of these black-spots. A koala population at one black-spot was radio-tracked for 6 months; here koala ranging behaviour, habitat utilisation and diet, as well as koala interactions with the road corridor, were investigated.
Contact
CQUniversity: Dr Rolf Schlagloth
Understanding the Ecology of Over-Abundant Koala Populations
Location: Great Otway National Park, Victoria, and adjacent private lands. The study was centred on private and public lands around Bimbi Caravan park (38 o 49' 59.44', 143 o 30' 42.57').
Summary: This was a study led by Dr Desley Whisson, Deakin University. Here the fate of an overabundant koala population and the associated habitat were followed over time. Areas of research interest include: structure and dynamics of koala habitat; koala ranging behaviour, habitat utilisation; demography, population dynamics and social interactions.
Contacts