The Institute for Future Farming Systems is a team of researchers, research higher degree students and support staff with expertise in the major agricultural science discipline fields and a commitment to quality research that has an impact for industry. We work closely with industry partners, with a particular emphasis on industries based in the subtropical and tropical regions of northern Australia.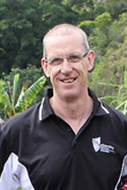 Professor Phil Brown is an agricultural scientist with a passion for working with agricultural industries to improve their productivity, profitability and sustainability. Phil arrived in Bundaberg in 2010 to take up the position of Professor of Horticultural Science. The position is jointly funded by CQU and the Queensland Government Department of Agriculture, Fisheries and Forestry. Prior to this appointment, Phil was the Head of the School of Agricultural Science at the University of Tasmania and had worked for 15 years in research and teaching roles at the university. Phil's research expertise is in horticultural science, with a focus on plant physiology and agronomy. He works closely with industry partners to deliver practical outcomes based on an understanding of the physiological and anatomical basis of crop development. Bundaberg is the perfect location for horticultural research, with a greater concentration of horticultural industries in the region than anywhere else in Australia.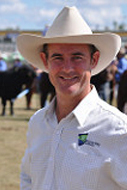 Professor Dave Swain – Precision Livestock Management Cluster Leader
Dave Swain is recognised nationally as a leader in the field of precision livestock management and has chaired the Northern Australian Beef Research Committee working group for strategic planning in the area of precision livestock management. Throughout his career, Dave has been a project leader for more than 10 collaborative research projects including three large European Union international grants. Dave led a $1.5 million federally funded project that explored the opportunity for autonomous cattle control (virtual fencing) to protect riparian areas in extensive grazing systems. As a Principal Research Scientist in CSIRO, he was involved in establishing a new capability in precision livestock management (PLM) to address issues associated with livestock-environment interactions. The PLM work involved his leadership in developing wireless sensor network capability for livestock research and associated livestock management.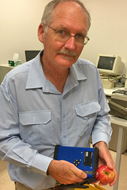 Professor Kerry Walsh – Non-invasive Sensor Systems Cluster Leader
The theme of Kerry Walsh's career has been the application of non-invasive instrumentation to issues related to plant performance, and in particular, in photosynthate transport - assimilate partitioning. He has led multidisciplinary work resulting in the association of a phytoplasma with the papaya dieback disorder, and the use of near infra-spectroscopy (NIRS) for fruit quality assessment. Kerry has a practical, hands-on, capability, yet an academic perspective on life. He strongly believes that his R&D effort should result in a gain to society and that he should provide practically relevant training to undergraduates and postgraduates.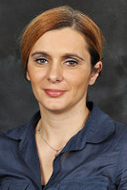 Dr Dana Stanley is one of Australia's highest contributors to the field of poultry intestinal microbiota. Using sequencing technology and 16S rRNA gene to study microbial diversity is a relatively new approach that requires substantial knowledge of microbiology, molecular biology and bioinformatics. Dr Stanley's research on intestinal microbiota in health and disease focuses on the role of microbiota in poultry and other agricultural animals, as well as rodent models of human disease Additionally, Dr Stanley is a dedicated researcher is the area of poultry gut health and is one of the most published researchers at an international level, in the area of poultry gut heath and the role of optimal intestinal bacterial community in bird performance. Dana Stanley's intestinal microbiota agricultural and veterinary research is complemented with human health studies. She established a reputation as a researcher in intestinal microbiota through long-term investigations in human health that resulted in high impact publications.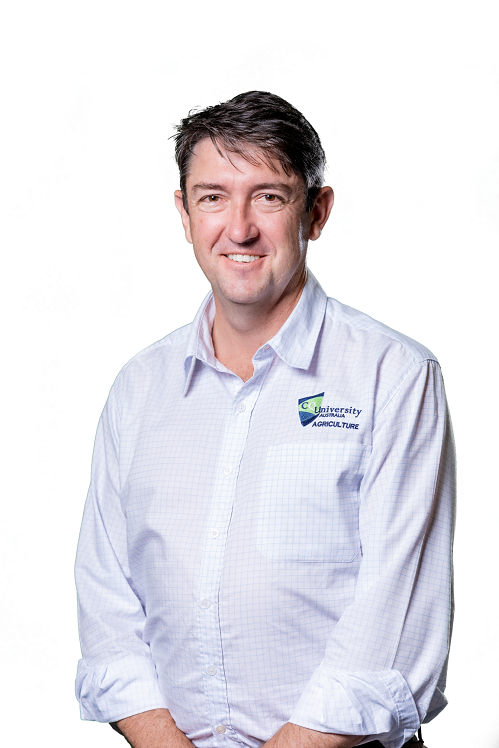 Mr Michael Thomson – Communications and Stakeholder Engagement
Michael Thomson works specifically with CQUniversity's agricultural team to promote research and engage industry participants.
Prior to joining CQUniversity in 2016, Michael worked for 5½ years as a senior consultant for Australia's largest agribusiness public relations agency, Cox Inall Communications, leading projects for clients including the Beef Australia expo, Meat & Livestock Australia, Woolworths, the Sheep CRC, Grains Research & Development Corporation, the Livestock Biosecurity Network, the Australian Animal Welfare Strategy, and RIRDC's National Weeds Research Program.
His career began as a journalist, starting out as a cadet reporter in Sydney for NSW's The Land newspaper. He later worked for titles including the Northern Star in Lismore, and for the Queensland Country Life based in Rockhampton, and progressed to roles including Fairfax Agricultural Media's national political reporter based at Parliament House, Canberra, and national online editor for Fairfax's FarmOnline group of news sites.