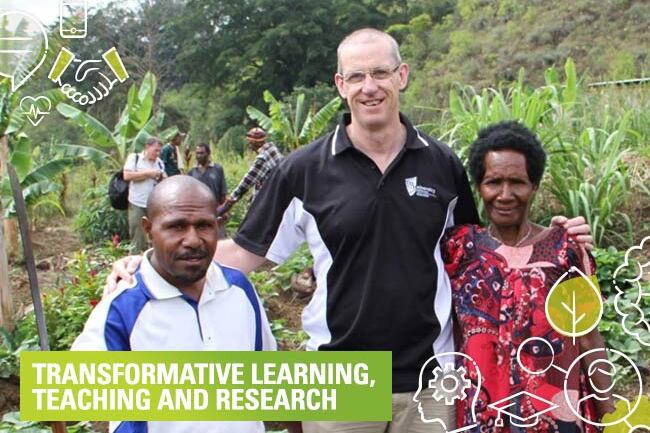 Through our commitment to giving back, and our values of engagement, leadership, a can-do approach, inclusiveness and openness, CQUniversity staff already embody a socially innovative mindset.
Our social innovation agenda gives all CQUniversity staff the opportunity to increase their understanding of human-centred and co-design thinking, and to embed this in learning and teaching, and across all operations.
To formalise their social innovation participation, CQUniversity fully subsidises all staff to complete the postgraduate 'Contemporary Issues in Social Innovation', the first of four subjects in the Graduate Certificate of Social Innovation.
Staff are also regularly invited to present on their own experience and learnings through the Social Innovation Studio and Social Innovation Lecture Series, or to attend these as participants.
Staff who are making a difference through social innovation can also nominate for the annual CQUniversity Opal Awards, in the Social Innovation category.
The Office of Social Innovation welcomes all input from staff who have ideas about growing our social innovation impact across all CQUniversity's communities. Email socialinnovation@cqu.edu.au to start the conversation.