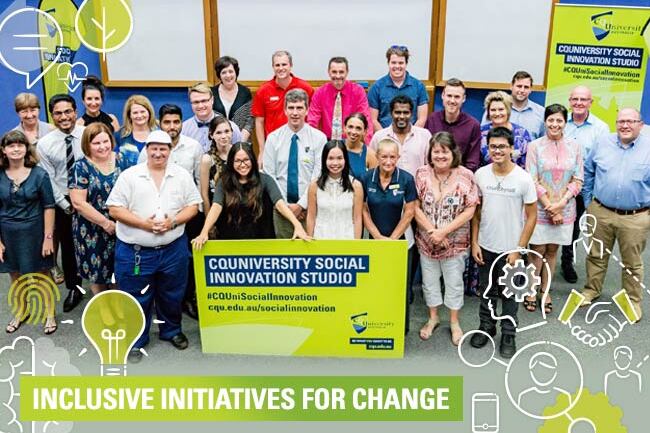 CQUniversity defines social innovation as "Engaging with our communities to address entrenched social issues."
To this end, we have partnered with a wide range of organisations, businesses and individuals across the CQUniversity footprint, to deliver a wide range of socially innovative activities and programs.
CQUniversity's longest-running social partnership is with India's Salaam Baalak Trust (SBT), a charity providing shelter, health care and education to street children.
Since 2011, CQUniversity has sponsored the SBT City Walk, a social initiative that offers tourists the chance to visit and understand slums, while providing employment to former street children as guides.
Through student placement opportunities, CQUniversity also supports education and health care delivery for SBT.
In Australia, CQUniversity is working with The Big Issue, a not-for-profit social enterprise that helps homeless, marginalised and disadvantaged people positively change their lives.
Since 2014, CQUniversity has supported student teams to participate in The Big Issue's social enterprise competition, The Big Idea.
In 2017, CQUniversity Education researchers began a project with Nepal-based social enterprise Seven Women, to deliver skills training and develop training manuals and cookbooks to grow its public cooking classes.
Across all our socially innovative activity, and particularly through our Social Innovation Workshops CQUniversity regularly promotes social enterprise to our students, staff and communities.
To begin your relationship with CQUniversity's Office of Social Innovation, email socialinnovation@cqu.edu.au – we look forward to changing the world with you!