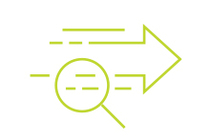 Research creates knowledge that has the potential to drive community growth and improve the quality of life.
The success of CQUniversity-led research will be defined by our mutually beneficial partnerships with stakeholders and end-users, resulting in high-quality and innovative solutions to complex challenges. Our research will have the impact to support and drive positive change in the communities we serve.
Our researchers will create knowledge for the benefit of our communities, and it will be embedded in the education and training of our students.
To achieve this
We will create knowledge that delivers solutions to real world challenges. Our focus will be on applied research that delivers positive impact for our communities.
We will conduct research that engages with other research institutions, industry, government and community partners, with outcomes that deliver positive change.
We will enrich the student experience, graduate outcomes and social impact by using our research to inform and influence our learning, teaching and training practices.
We will invest in world-class talent through our recruitment strategy, by developing the skills of emerging researchers and by providing high-quality training for Research Higher Degree students.
We will support our researchers by using our global reach to share their stories of research achievement and impact, lifting our profile as engaged research practitioners.
We will have an entrepreneurial approach to new knowledge and capitalise on opportunities to advance our Intellectual Property.
We will grow and shape our research portfolio to enable opportunities for our students, staff and external partners to realise their needs and aspirations.
We will not lose sight of our research mission to serve our communities.
We will not compromise on the quality, integrity and impact of our research accomplishments.
Goals
Invest strategically in the development of research infrastructure, projects, staff and student skills to increase our research focus, excellence and impact.
Increase our research productivity, quality and relevance through collaborative initiatives with government, community and industry.
Expand our world-class career training and development programs for Research Higher Degree students and researchers.
Grow our domestic and international Research Higher Degree student cohort.
Increase global research collaboration and reputation.
Adopt our research outcomes and skills to inform learning and teaching, and professional practice.
Embed an entrepreneurial culture to translate research outcomes into commercial ventures for the benefit of our communities and future research.
Measures of success
Improving our standing in the Times Higher Education World Rankings.
Increasing our Research Higher Degree student numbers.
Increasing our external research income.
Receiving acknowledgement in an increased number of Fields of Research recognised as 'at, above and well above' world standard in the Excellence in Research for Australia (ERA) rankings.
Increasing the number of international research partnerships.
Increasing the annual delivery of researcher training programs.
Increasing the number of research institutes and centres.
Increasing the commercialisation of our research.