Gladstone apprentices armed for work
16 February 2022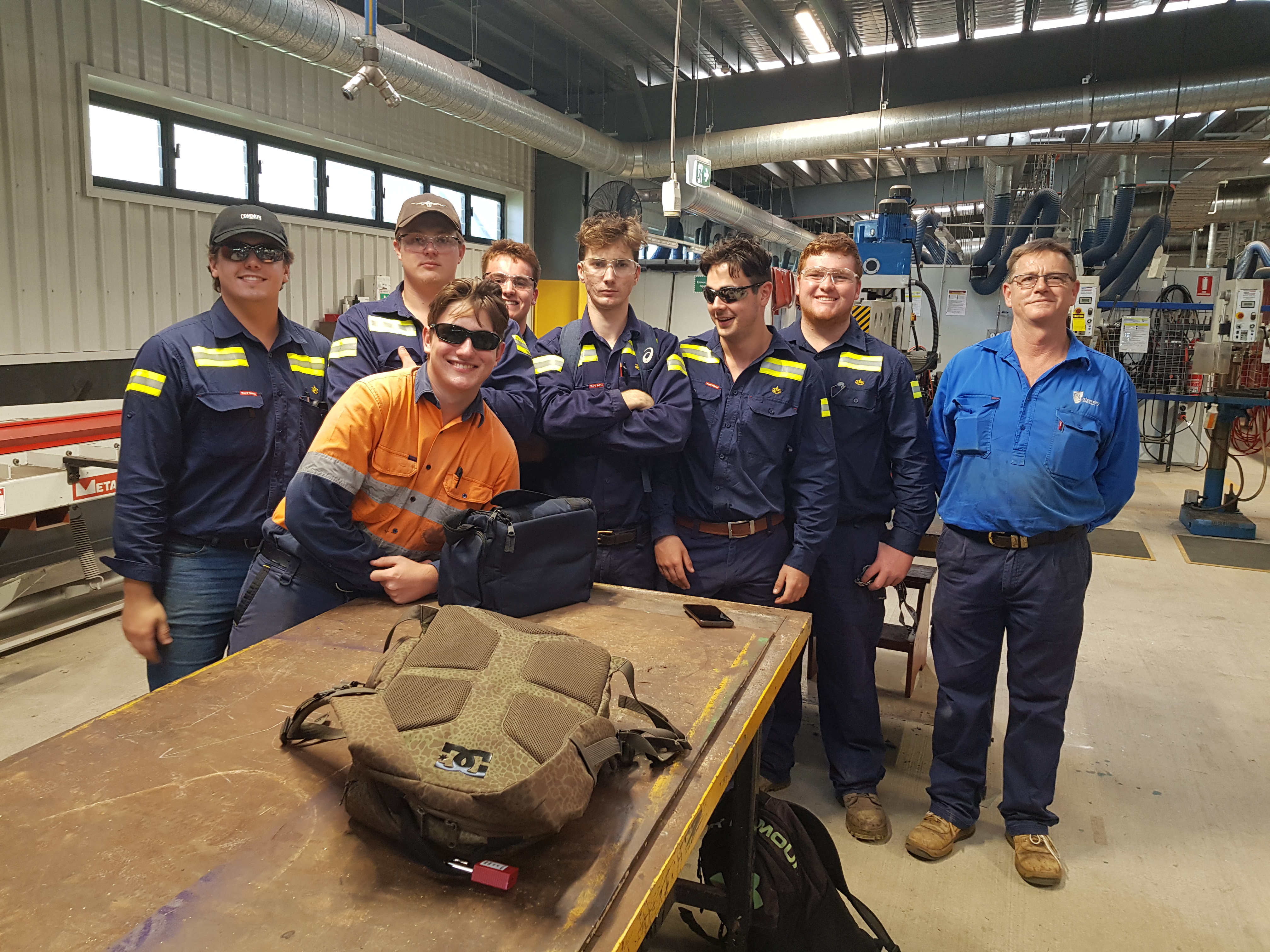 Gladstone apprentices are being armed with critical skills to enhance their training experience thanks to an innovative program designed by CQUniversity.
Better tech needed for rapid response to reef nutrients
03 February 2022
Early intervention strategies to reduce nutrient damage to the Great Barrier Reef will require new, rapid diagnostic technologies to provide field assessments of water quality flowing into the Great Barrier Reef.
CQU collaborates with Gladstone Ports to track popular fish species
24 January 2022
Black jewfish in Gladstone's waterways are being tagged and tracked, to help gather information for important marine research.
Reef research future looks bright with $15m Labor funding pledge for CQUniversity
The Southern Great Barrier Reef may soon be home to one of the world's premier marine research centres, with Federal Labor pledging $15 million today to a CQUniversity facility in Gladstone. Read more
Published: 07 January 2022
Zac forges a new career path thanks to CQU and Xtreme Engineering
The cogs of Zac Phillips' future are turning fast, with the fourth-year Engineering student already securing employment with local firm, Xtreme Engineering in his hometown of Gladstone. Read more
Published: 05 January 2022
Funding drives STEM careers in the Gladstone region
CQUniversity (CQU) and Gladstone Ports Corporation (GPC) are driving science, technology, engineering, and mathematics (STEM) education to support long-term sustainability prosperity in our communities for the benefit of all of Australia. Read more
Published: 04 January 2022
Science Citizen seagrass flowers final harvest for the year
Passionate members of the Gladstone Scout and Cubs group and their families have joined researchers from CQUniversity's Coastal Marine Ecosystems Research Centre (CMERC) to collect seagrass flowers in Gladstone for the final harvest of the year. Read more
Published: 09 December 2021
CMERC turns two and growing bigger every day
Just two years after being founded, CQUniversity's Coastal Marine Ecosystems Research Centre (CMERC) has cemented itself as one of Australia's leading marine science organisations. Read more
Published: 02 December 2021
Gladstone Connects wraps up 2021 with Next Steps event
Determined business, industry and community leaders in Gladstone who are driving manufacturing and tourism opportunities for the region have wrapped up 2021 with a Gladstone Connects Next Steps event held at the CQUniversity Gladstone Marina campus. Read more
Published: 02 December 2021
Research partnership unlocks vital information
An innovative partnership to further understand Gladstone harbour is underway with Gladstone PortsCorporation's (GPC) environment specialist Dr Megan Ellis joining CQUniversity's research team. Read more
Published: 16 November 2021