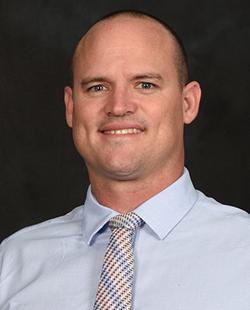 Luke Sinclair is the Associate Vice-President (AVP) for the Gladstone and Wide Bay Burnett Regions.
In this role he has responsibility for the business development and growth of CQUniversity in these regions, fostering opportunities for regional engagement and research, and overseeing the pastoral care of students and staff.
In addition to his AVP duties, Luke works within the Learning and Teaching Services area managing Academic Pathways and Engagement which encompasses overseeing the credit and articulation applications and agreements with students and other institutions, as well as the implementation of a University-wide approach to Work Integrated Learning.
Luke is always keen to hear from industry and community leaders with regard to opportunities for how CQUniversity can engage further in terms of research, learning and placements for our students. Please contact him via email l.sinclair@cqu.edu.au